After We Danced
Andy Moseley
No logo productions
theSpace on the Mile
–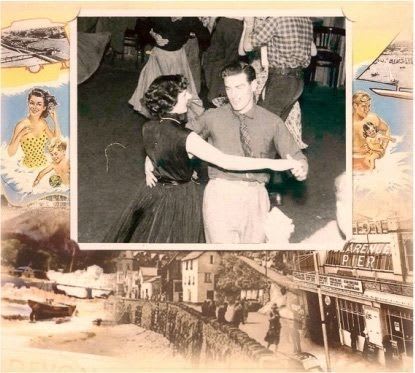 Flitting between 1952 and the present day, After We Danced is a gentle love story told with simplicity and sincerity.
When Fran and Finn meet on a beach, their story begins but they are not the only ones telling it. With the stage neatly split in half, we see moments from the lives of the young couple and moments from their wedding reception some sixty years later. Finn's son John picks up the story, filling in the gaps whilst watching the couple dance the night away.
In the central roles of Fran and Finn, Rosie Bennett and Samuel Freeman sparkle and play out the love story with warmth and just the right amount of humour. They are ably supported by John, Jen and Brad (Terry Perkins, Samantha Hindman and Andrew Jefferson-Tierney) who sit in the present day.
As the character of Brad gets slowly drunk, Jefferson-Tierney almost scene steals, playing the decline very convincingly.
The set is minimal yet carefully thought through, enabling scenes at a beach, restaurant, bench and on a bus. Likewise, the costumes are of the period and Bennett's change of outfit from beach to dance is a lovely touch which could easily have been ignored given the fringe setting.
After We Danced is sweet and romantic but doesn't veer towards the saccharine; instead it delivers a satisfying, well-rounded tale that is uplifting and believable. The strong cast inject a sense of energy and innocence into Andy Moseley's carefully balanced script.
Reviewer: Amy Yorston