Ailey 2
Choreographers: William Forsythe, Francesca Harper, Robert Battle and Alvin Ailey
Dance Consortium
The Lyric, Theatre Royal Plymouth
–

Listing details and ticket info...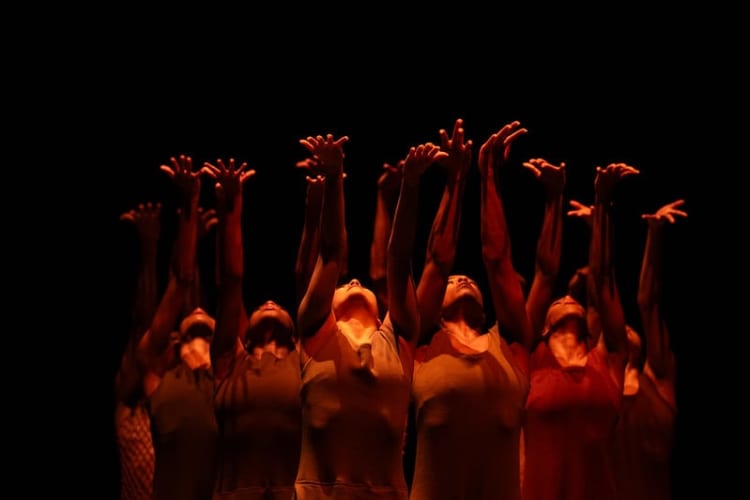 Exhilarating precision and tremendous ability from Ailey 2—the dance company's apprentices—reassures that the next generation of dancers in the wings are more than up to the task of maintaining the impeccable reputation of Dance Consortium's Ailey.
Founded in 1974 as a bridge between The Ailey School and the professional dance world, Ailey 2 is recognised for merging the spirit and energy of the next generation of talented dancers with the creative vision of today's most outstanding and emerging choreographers.
The company's new artistic director, Francesca Harper (internationally-renowned performer and choreographer), puts 12 young dancers into four fabulous pieces in an energetic programme which left the audience on its feet, clapping and dancing to the uplifting encore.
Opening with William Forsythe's moody and innovative Enemy In The Figure (excerpt), solos, pas de deux and combi-pieces showcase soaring leaps and driving propulsion. Ethan Saiewitz recreates the original's radical use of light and shadow while Forsythe's feathery costuming emphasises the continual motion and the relentlessness of Thom Willem's electronic score.
Next up, Harper's own Freedom Series (excerpt) created to celebrate her homecoming.
Vignettes portray memories and aspirations, community and identity while light globes are variously burdensome or thought-provoking.
Elias Gurrola's shimmering and dense black costuming and a blend of electronic and acoustic score by various artistes, and poignant silences dramatise a mesmerising mix of balletic and contemporary dance featuring quirky holds and lifts.
A short, seated break precedes Robert Battle's The Hunt. Dynamic and predatory, in Plymouth, Maya Finman-Palmer, Kali Marie Oliver, Tamia Strickland and Maggy van den Heuvel are slinkily stunning with boundless energy. Primitive and visceral, sensual and strident, the quartet's precision and synchronicity are perfect.
Last up is the iconic Revelations, Alvin Ailey's uplifting and much-loved 1960 classic. Traditional African-American spirituals, gospel songs and 'holy blues', Ves Harper's viol rivers and Barbara Forbes's swirling parasols evoke hot days, flirtations and joy.
Superb.
Reviewer: Karen Bussell