Aladdin
Alan McHugh with additional material by Paul Merton and Pete Firman
Qdos Entertainment
New Wimbledon Theatre
–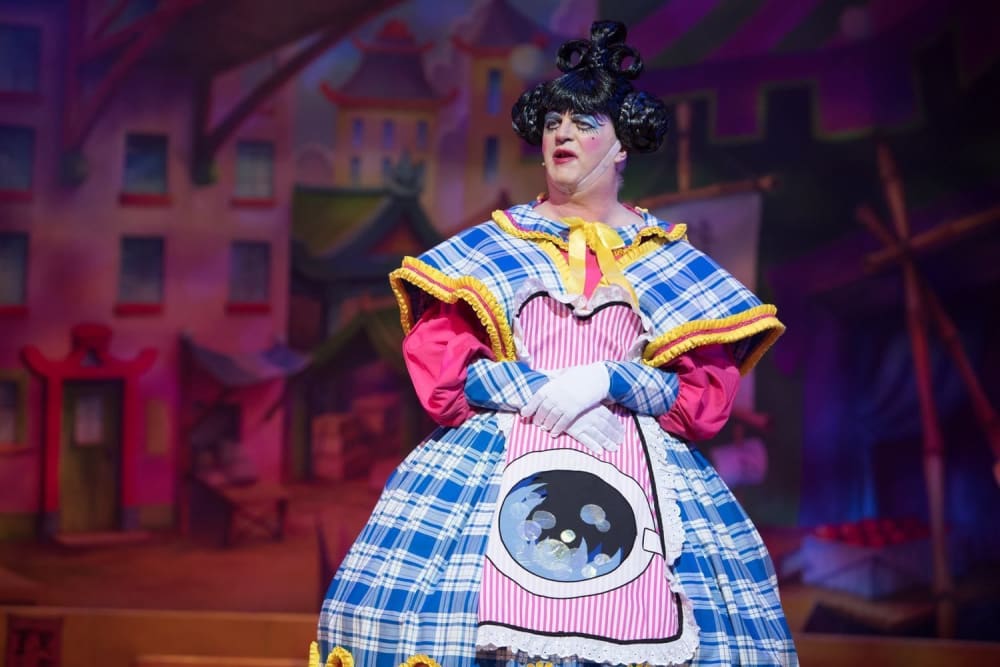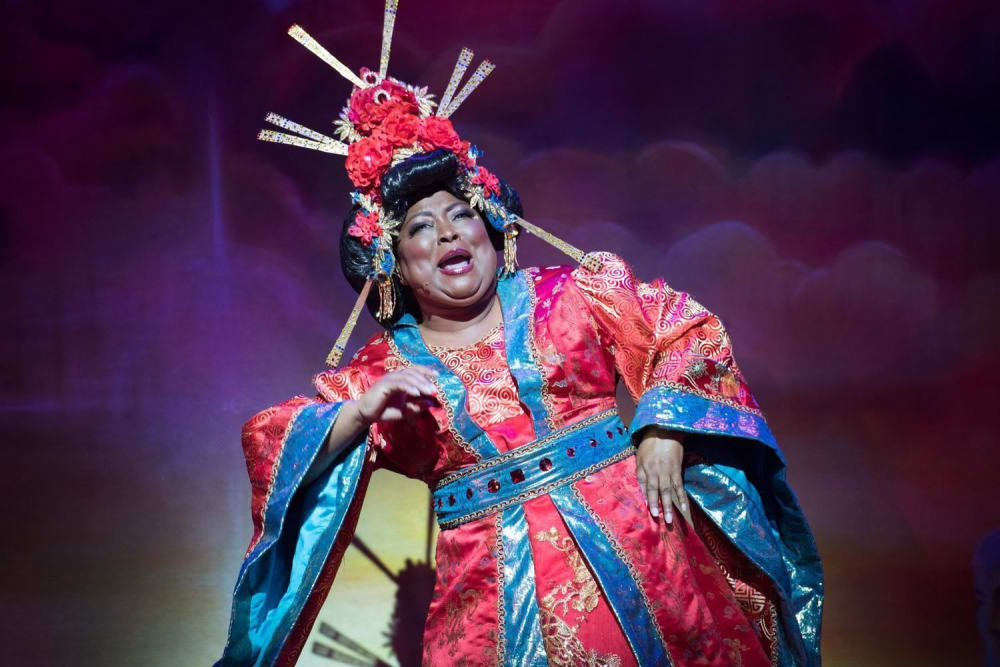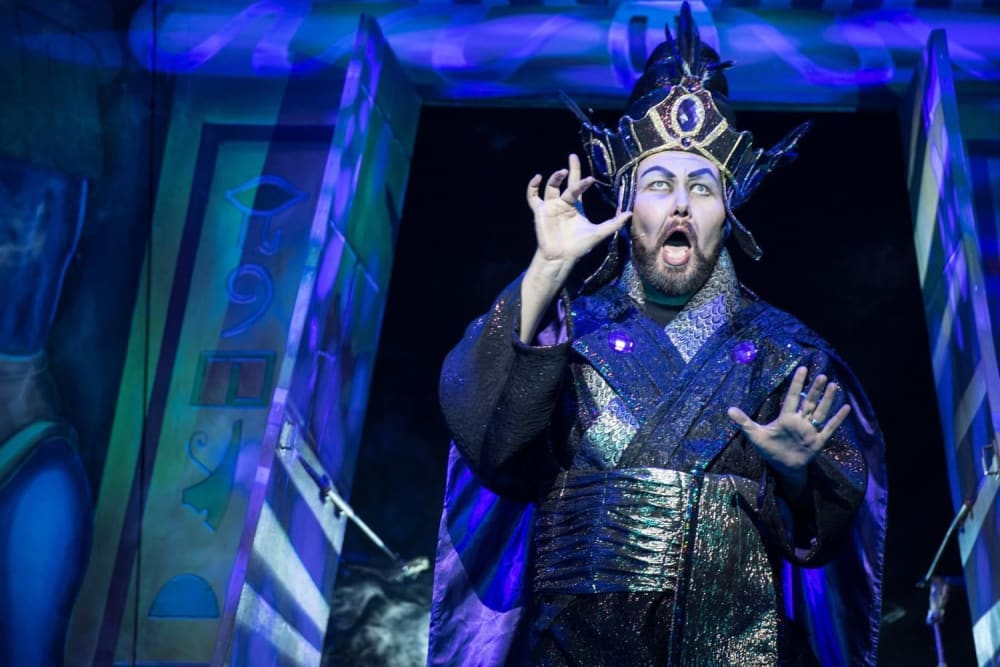 Over a century of pantomimes have graced the Wimbledon stage since its first production of Jack and Jill in 1910. A firm favourite of both managements and productions companies, Aladdin returns to the venue after an absence of five years.
Many famous faces have graced the New Wimbledon's stage over the past decade. Indeed, the venue has become somewhat a Mecca for pantomime debuts. Dame Edna, Alistair Magowan, Jo Brand and Al Murray have all appeared in recent years, with Paul Merton the latest in a long line of comedians.
Of course, this isn't strictly Merton's pantomime debut. The ITV pantomimes of the 1990s and 2000s constitute a quasi-training ground for his introduction to Britain's native artform, but 2018's Aladdin marks his debut for Qdos Entertainment and first foray into the two-month festive season.
Merton's Twankey harks back to what many see as the good old days of pantomime. Bedecked in bloomers, gloves and array of outlandish outfits, Merton relishes his time on stage, commenting on the action as if having accidently stumbled upon proceedings and using his local knowledge to increase the sense of a shared community.
His deadpan delivery and wry smile bring a knowing love of the form to the stage with the production ticking off many set-piece staples including Abbott and Costello's "Who's on First?" sketch as Wishee and Twankey try to determine the destination for Mr Who, Mr What and Mr I Don't Know's washing. As a connoisseur of early cinema, Merton obviously enjoys engaging with the past in a present art form and honouring the greats with his silly antics.
As a double act, Merton and Pete Firman's Wishee Washee share many a moment of mirth. From a launderette sequence resulting in shrinkage to playful truncheon choreography in "If I Were Not Upon This Stage", the two work well together with Firman's relentless energy balancing Merton's more measured approach.
Whilst Lee Ryan's Aladdin may be the weakest link in the chain, he proves fair game with Lauren Chia's Princess defeating Abanazar and Linda John Pierre's Empress demonstrating her regal power with impressive vocals. The production still plays into old notions of Chinese people being despots, but steps are being taken to address the title's problematic issues, particularly in Jasmine's final rhyming couplets dispensing with marriage and reminding the audience that "we've shown a girl can win a fight as good as any boy."
Adam Pearce's Abanazar is a devilish delight, fine-voiced and wicked to the core with Cassandra McCowan's Scheherazade the antithesis of evil as she guides Aladdin towards his destiny.
Packed full of effects by the Twins FX and colourful scenery from Qdos stock, Aladdin brings a touch of Vegas spectacle to the Wimbledon stage with Firman's impressive magic tricks reminding us of Variety's role in the genre's evolution. Flying carpets, animated sequences and 3D Genies delight the audience in Kerry Michael's non-stop production that knows exactly when and where to pause for breath.
Mitch Sebastian's choreography is full of vibrancy with the show's eight-strong ensemble alive with character. What makes Sebastian's choreography particularly effective is the balance between group work, mirroring and intricate stage patterns, which makes numbers such as Twankey's laundry vamp even more engaging.
A production to put Wimbledon back on the map, Aladdin marks the genre's triumphant return to the venue.
Reviewer: Simon Sladen