Aladdin
Eric Potts
First Family Entertainment
Richmond Theatre
–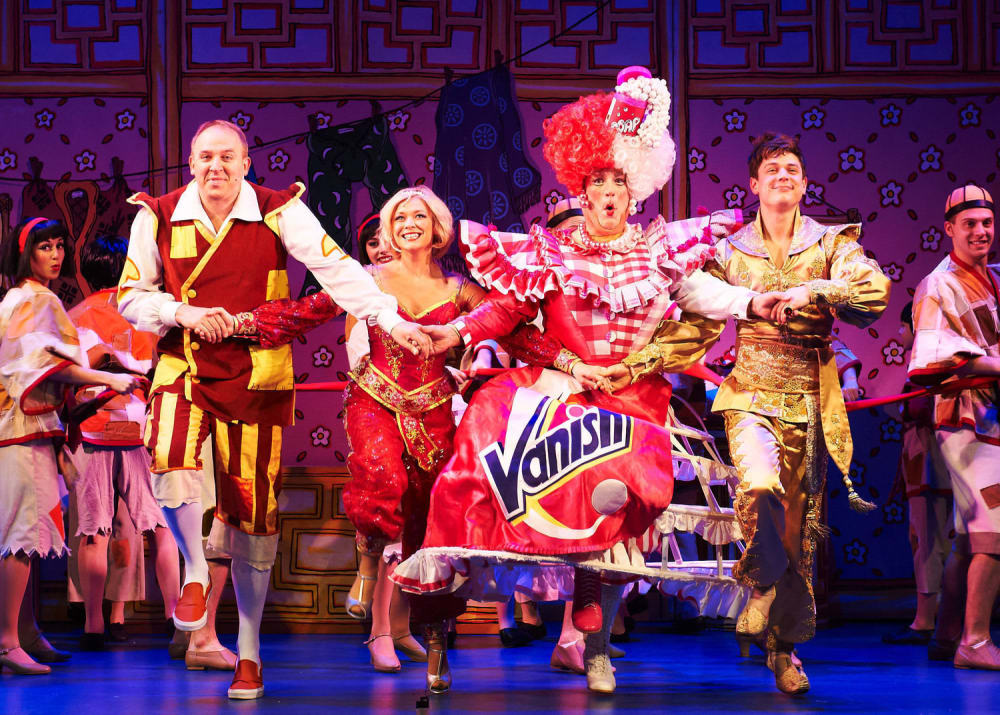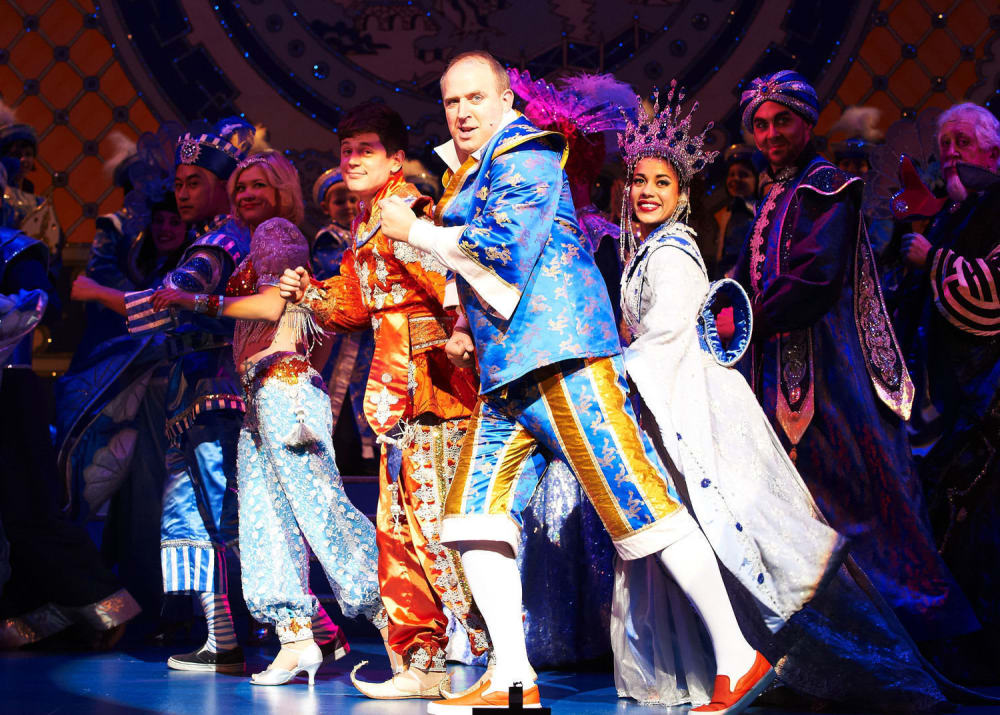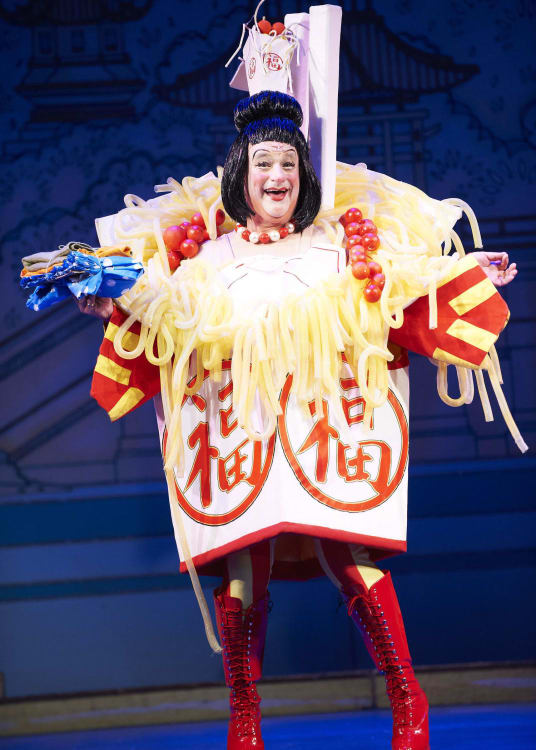 After three years of waiting, the Richmond Theatre finally gets to a welcome a male-led narrative to its pantomime stage. Last seen at the theatre in 2005 with Christopher Biggins, this year's Aladdin is full of magic, music and mayhem with Tim Vine back leading the fun as Wishee Washee.
Vine is perfect for pantomime and makes a welcome return to Richmond for his fourth pantomime season at the theatre. Every line of his dialogue is filled to the brim with puns from the moment he enters the stage wearing banana shoes to the songsheet where participants' names become prime targets for punnery. His quick fire gags are delivered with sniper precision at the rate of a machine gun as he invites the whole of Richmond to be in his gang. As friends forever, Vine has the audience firmly on side and a strong shared community is established due to his constant addressal of both stalls and circles.
A good pantomime ensures that audience participation is included from the off and at Richmond the audience is encouraged to join in at almost every opportunity, apart from, rather oddly, pointing out the location of the magic lamp with a pantomime "It's Behind You!". As the members of the public play their part in assisting Aladdin on his quest, they are also heartily encouraged to demonstrate their allegiance by booing the baddy, who this year is played by Jonathan D Ellis.
It is interesting to note that Ellis is the second performer employed by First Family Entertainment this season to forgo cross-dressed duties and take up the role of Villain. Having played Twankey previously in Wimbledon and Bromley, Ellis's Abanazar demonstrates his diversity as an actor and he appears just as at home summoning boos and hisses as hysterical laughter. With next year's production at Richmond announced as Peter Pan, he would surely make the perfect Hook, following in the footsteps of Simon Callow who returned to the theatre in the role after playing Abanazar in 2005.
Having played Ugly Sister in last year's Cinderella, Graham Hoadly dons a dress to take up the role of Twankey. A gurning delight, Hoadly's Dame is one merry widow you certainly wouldn't cross and alongside Vine the two pull off the balloon ballet and Mrs Who / What / I Don't Know gag to great applause.
As both the Slave of the Ring and Genie of the Lamp, Suzanne Shaw provides the evening's glamour and something for the dads with her attractive Genie replacing the function of the Victorian Principal Boy. As the Headliner, she is afforded more stage time than usual through her dual roles and although humorous comments are made to the fact that the actress is swapping costumes in order to cut budgets, the joke does gets a little weary after a while.
Aladdin and Jasmine played by Gareth Leighton and Helena Dowling are in good voice throughout, but with over acting taken to the extreme and sincerity thrown out of the window, Dowling's Princess comes across as sickly sweet, whilst Leighton turns Aladdin into a bit of a 21st Century lad.
Sparkling sets by Terry Parsons conjure up the mystic East with David Lee's inventive choreography serving the production's songs well. However, yet again, sound levels mean live vocals are often difficult to hear in amongst the click track and over amplified musicians which somewhat spoils the point of a musical number and the notion of live theatre.
Packing plenty of audience participation and puns galore, Richmond's Aladdin is full of pantomime fun.
Reviewer: Simon Sladen