Aladdin

Birmingham Royal Ballet
Sadler's Wells
–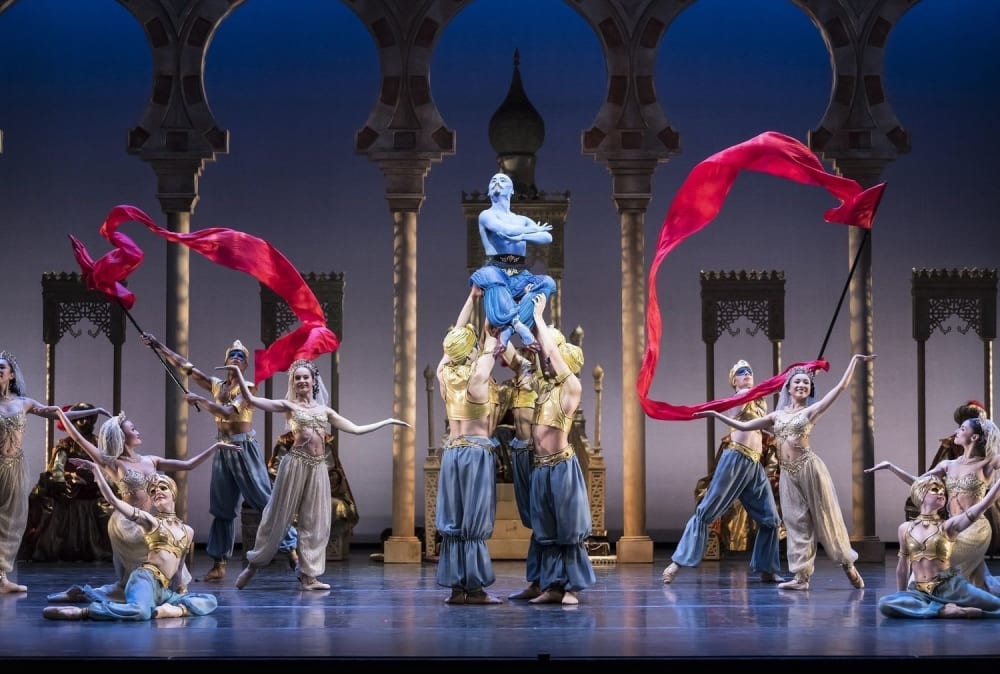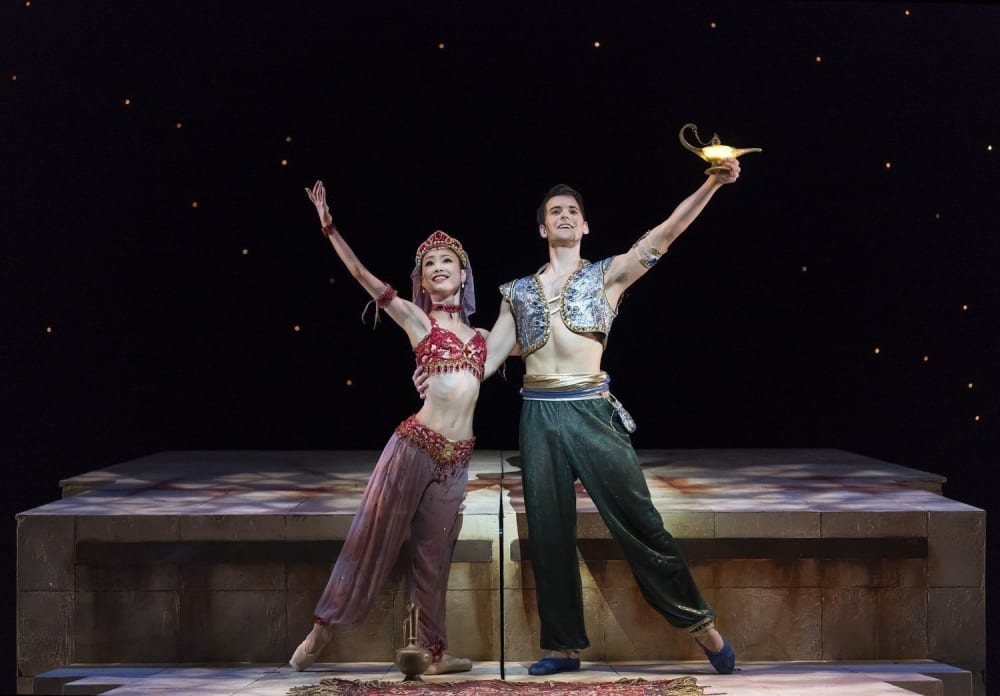 Sandwiched between the demands of Kenneth MacMillan's ongoing celebration, Birmingham Royal Ballet continue their UK tour of Director David Bintley's three-act magic lamp tale, premièred by National Ballet of Japan in 2008.
Co-produced with Houston Ballet Foundation, the full-length narrative is choreographed to American-born composer for film and television, Carl Davis's score, from which the original idea for the ballet was born.
Performed live by Royal Ballet Sinfonia, César Morales takes the title role of Aladdin, skilfully partnering fellow Principal Jenna Roberts as Princess Badr al-Budur. Together, they dance a series of pleasing pas de deux, boasting Bintley's dramatic sweeping lifts and shapely pressages, both rather MacMillanesque.
Kudos to Principal Tyrone Singleton's mature stagecraft playing the antihero, The Mahgrib and Spanish-born Artist Aitor Galende's crisp technique which is sincerely eye-catching in The Djinn of the Lamp (genie), as too are Sue Blane's colourful Arabian-inspired harem-pants and turbans—sumptuous in design.
Echoing Paquita, the extended assortment of gemstone divertissements offer a many opportunity for the lower rank Artists of the Company. Here, First Artist Alys Shee ably commands the stage space, leading fellow corps de ballet members in the Diamond section, only slightly soured by her high arm line—above the shoulders.
Soloist Yaoqian Shang effortlessly flies into the arms of Principal Iain Mackay in their well-rehearsed and faultless Rubies pas de deux. Most entertaining is the Lion Dance, a pantomime wildcat, complete with forelegs and back legs, quadrupled by two dancers in one feline-inspired costume.
Though the countless changes of Dick Bird's sets and pattern of circular runs en demi-pointes fill Davis's overpowering motion picture score, the youngest members of the audience are left waiting in anticipation. However, concurrent to the short run is the specially adapted "First Steps, a child's Aladdin", showcasing excerpts of the two-hour work in just half the time.
Reviewer: Naomi Cockshutt