Aladdin
Andrew Ryan
Martin Dodd for UK Productions
Sunderland Empire
–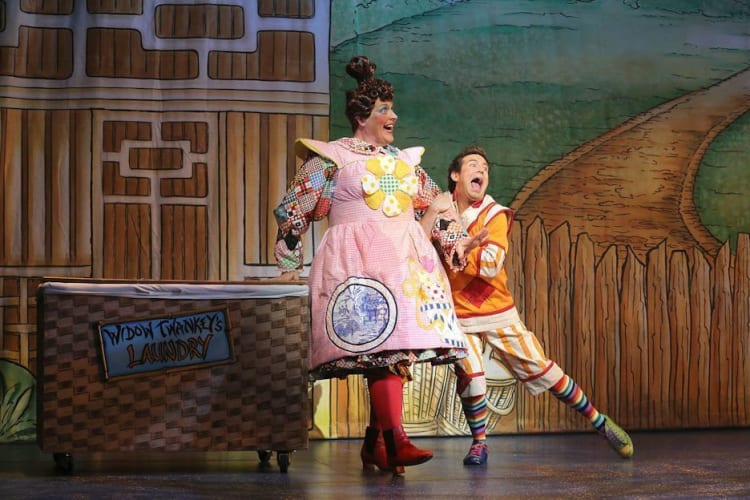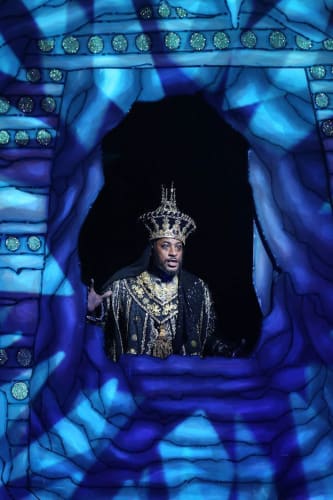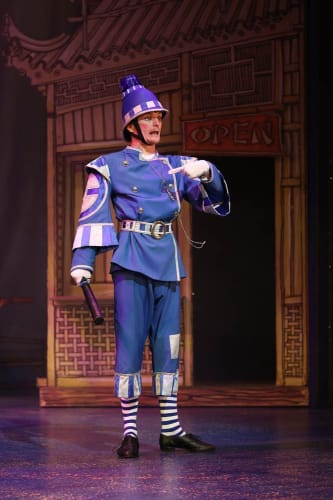 UK Productions' Aladdin for Sunderland Empire ticks all the boxes and is in all respects a very traditional panto, sticking closely – as it should - to the well-known tale. Aladdin is one of the most popular pantos every year, for its rags to riches and true love conquering all story is what panto is all about.
It has all the much loved larger than life characters played by some familiar-from-the-TV faces. Coronation Street's Terence Maynard makes a magnificent villain, a (as he says at one point) classically trained Abanazar who dominates the stage whenever he appears.
He, however, is no match for the Twankey family: Aladdin, (Middlesbrough-born Matthew Dale); his madcap brother Wishee Washee (Derek Moran from Channel 5's Milkshake!) and their overwhelming mother Widow Twankey, played by Ian Good (who also directs). They are helped by Tom Whalley's PC Pong – although at times it has to be said that he is more of a hindrance than a help. But whether help or hindrance he is certainly hilarious!
It's packed with comedy for all age groups. There are enough risqué jokes to please the adults and enough slapstick to delight the youngest children. There are those staple scenes of pantomime, the slosh scene and the take-off in which a ghost carries off its victims one by one until finally… but we all know what happens finally. Without these scenes panto would not be panto!
And of course there's the interaction with the audience: greeting Wishee Washee, shouting for him if anyone goes near his pet dog, the barrages of "Oh yes he is" or "It's behind you", and I am willing to bet that there's one man in every audience (he was someone named Mark on the press night) who will never sit in the front row at a panto again. Being the object of the affections of Good's fearsome Widow Twankey is far more scary than anything Aladdin had to face in the cave!
And of course there is the love interest, the Princess Jasmine, played here by Leanne Kyte. What we expect of the Principal Girl is that she should look beautiful and sing well and Kyte certainly succeeds in both areas.
The Slave of the Ring usually plays second-fiddle to the Genie of the Lamp, which is only to be expected considering that it is the Genie's magic which drives the story. Not here! Alison Hammond's bubbling personality fills the stage whenever she appears.
With strong support from Alex Green (Genie) and Oliver Jacobson (Emperor), the boys and girls of the chorus and, on the night I saw it, the Babes from the Kathleen Davis School, the Empire's Aladdin is sure to please. It certainly did the man next to me who shouted more loudly and seemed more excited than his 8 or 9 year old daughter!
Reviewer: Peter Lathan