Aladdin
David Bintley; Carl Davis
Birmingham Royal Ballet
The Lowry, Salford
–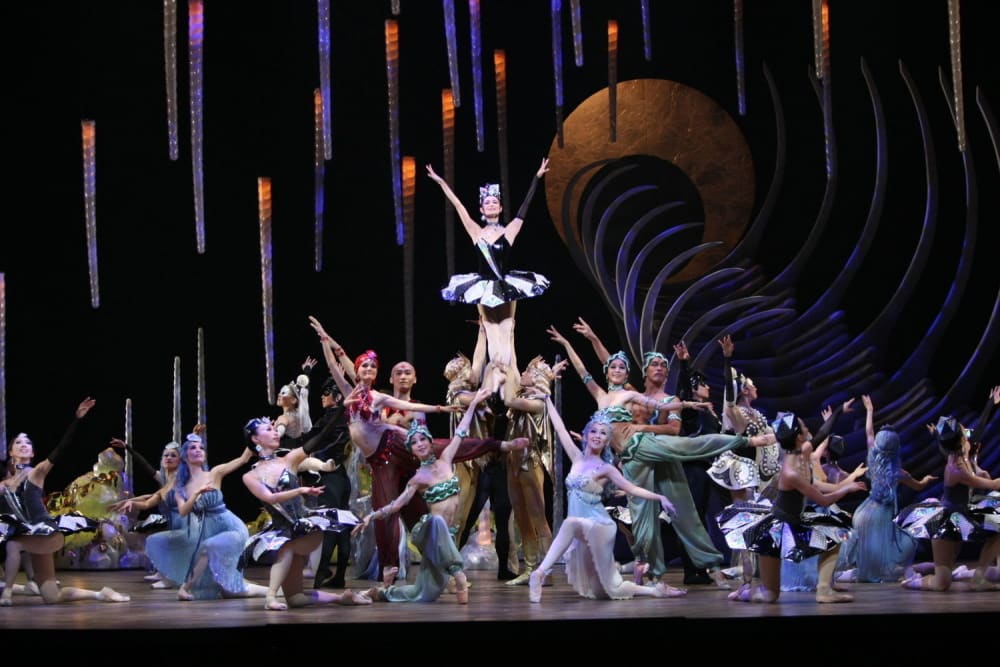 Birmingham Royal Ballet choreographer David Bintley has polished an old lamp of a legend to come up with a brand new classical ballet that will satisfy all three wishes of most audiences.
In its opulent splendour, charming characterisation and vivid story-telling it meets all the conventions of grand ballet. Indeed apart from one or two modern dance flourishes it looks and feels like it has come straight out of the classic repertoire and deserves to take its place alongside the more familiar fairy tales that fill those ranks—and which need some refreshing.
Carl Davis's original score, for an earlier Scottish Ballet production a decade ago, has been extensively re-worked and blends all the best characteristics of classical music with Davis's more filmic work.
Indeed at the first entry of the Djinn—or Genie to you and me—there's a musical motif that would not have been out of place in a John Barry film score. Elsewhere there's luscious harp arpeggios to root this ballet to a traditional orthodoxy.
Above all though Aladdin is a ballet that stretches the entire company with some demanding divertissements in the first act, when a procession of jewel-encrusted characters brings the Cave of Riches to real life.
As the Rubies amidst this treasure trove Elisha Willis and Iain Mackay execute a series of bravura lifts with strength and grace.
Act Two showcases principals—on the opening night—Chi Cao, in the title role, Natasha Oughtred and Tzu-Chao Chou, the latter as the bright blue genie. It is here where Bintley combines classical, contemporary and the story's indigenous Eastern influences to full choreographic effect with a series of dazzling setpieces.
Marion Tait even gets another scene-stealing cameo as Aladdin's mother—Wishee Washee she ain't!
Amidst sumptuous scenery and glittering costumes there's even room for lion and dragon dancing and a flying carpet finale.
What more could you wish for?
Reviewer: David Upton