Aladdin The Wok 'n' Roll Panto
Peter Rowe
Theatr Clwyd
Anthony Hopkins Theatre, Mold
–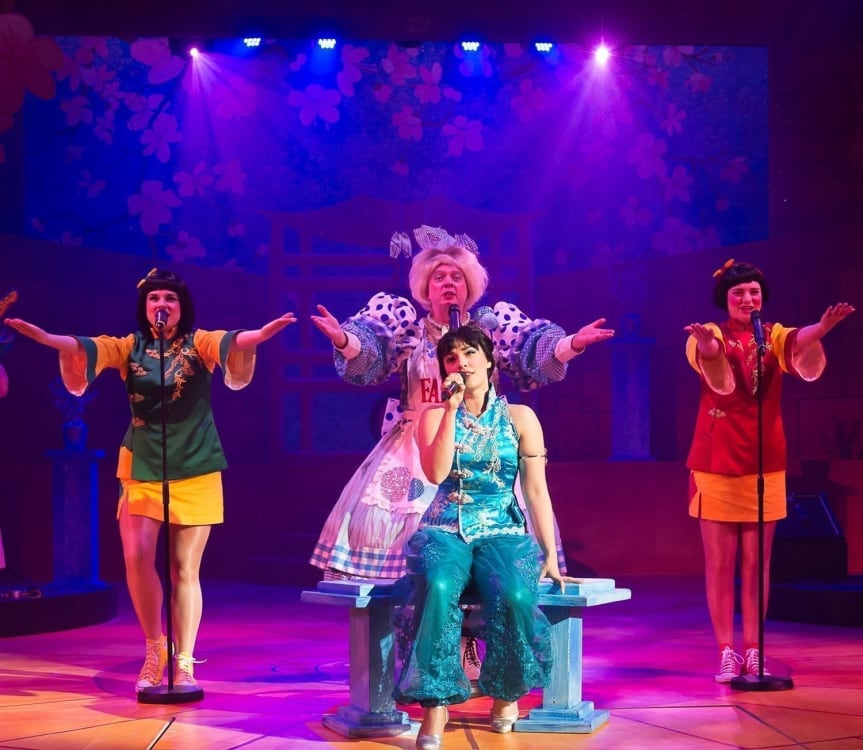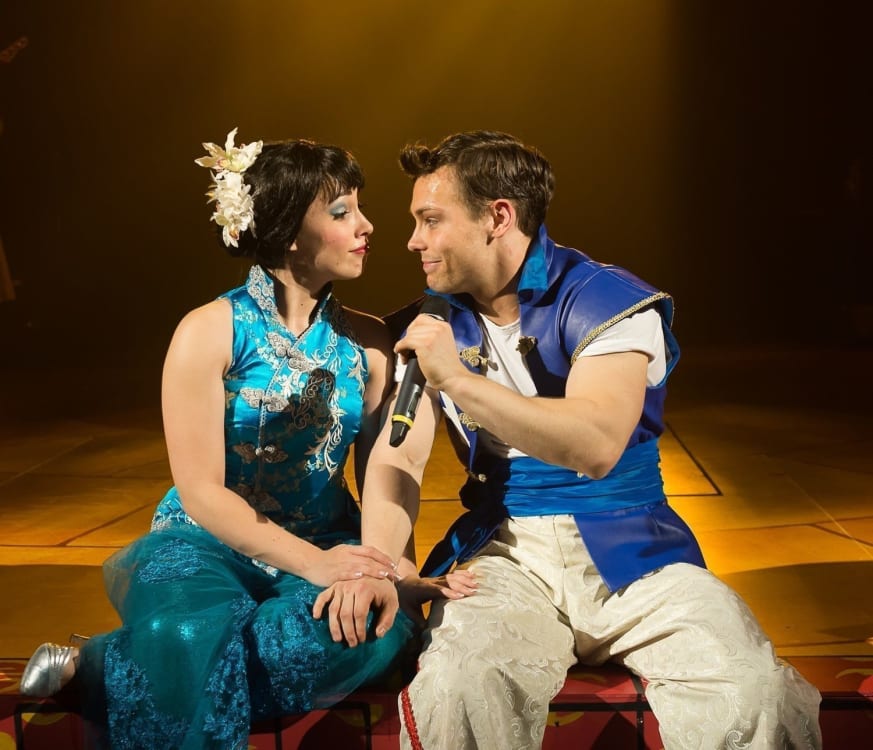 Winter may have arrived suddenly, but Theatr Clwyd was prepared and ensure that it also arrives with a bang this year.
As well as the opening of the always hugely popular pantomime, Theatr Clwyd is also offering an outdoor ice rink and fairground to complete the winter experience. In addition, the Christmas holidays will see an innovative production of The Nutcracker that will involve exploring the various rooms around the theatre and finish with a skate on the ice.
However, the business in hand tonight is a tale of love and dastardly deeds in Ancient China. This is director Hannah Chissick's Theatr Clwyd debut and she has delivered a fine cast, an action-packed plot and enough sparkle to chase away any hint of the winter-blues. Designer Adrian Gee has certainly ensured a spectacular stage for the cast to weave their Christmas magic on.
All the requisite ingredients for the full panto experience are present in abundance led by Sean McKenzie as the "fairly clean and very fresh" Widow Twankey (there'll be letters). Always in control and working the crowd like a master, McKenzie provides the definitive dame and will delight many over the coming festive season.
Toby Lord is a suitably sinister Abanazar who, unusually for a pantomime villain, is set on ruling the world and getting it on with the Emperor's daughter. To assist him in this fiendish plot, he needs to take possession of the lamp of Yukkie Poo and his pursuit of it involves lots of double-dealing, high jinks and audience participation.
Nicola Martinus-Smith makes a welcome return to Theatr Clwyd as Princess Lotus Blossom and combines well with Josh Tye's Aladdin. Both have impressive voices, which is essential considering the number of rock and soul classics they get through during the performance. A special mention is also due for Henry Roadnight who is making his professional debut here as the eternally dumb Wishy Washy and a great job he makes of it too.
It is the panto season so ultimately love has to prevail and it's also reassuring to see the bad guy with a lust for power get his comeuppance. This is a high-octane production that maintains the proud tradition of high-quality seasonal family entertainment at Theatr Clwyd.
Reviewer: Dave Jennings