Aladdin
Neil Bromley and Tony Casement
Daryl Back with HQ Theatre
Wyvern Theatre Swindon
–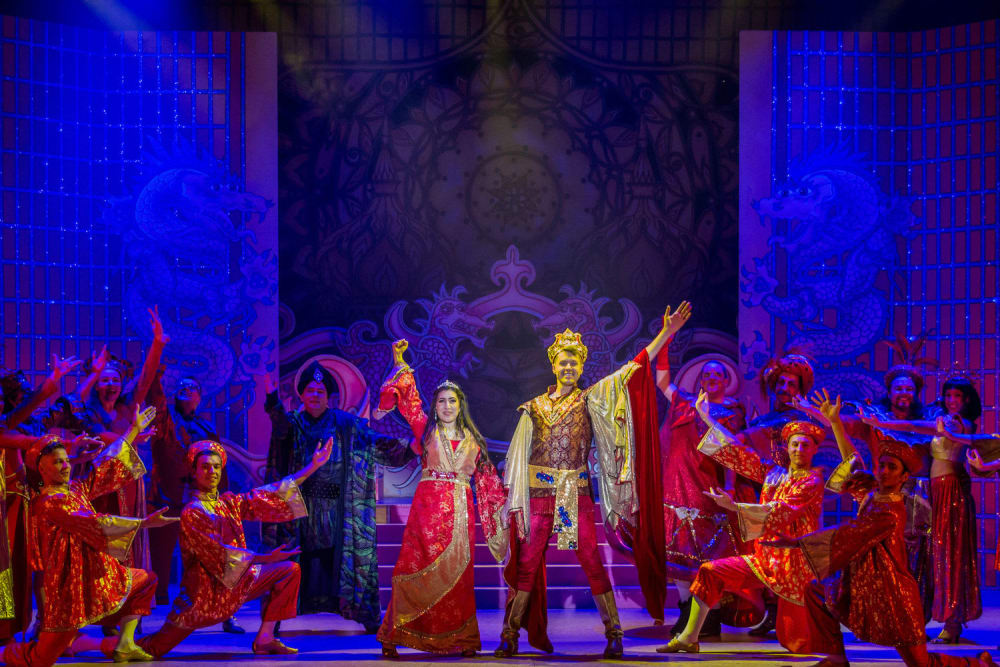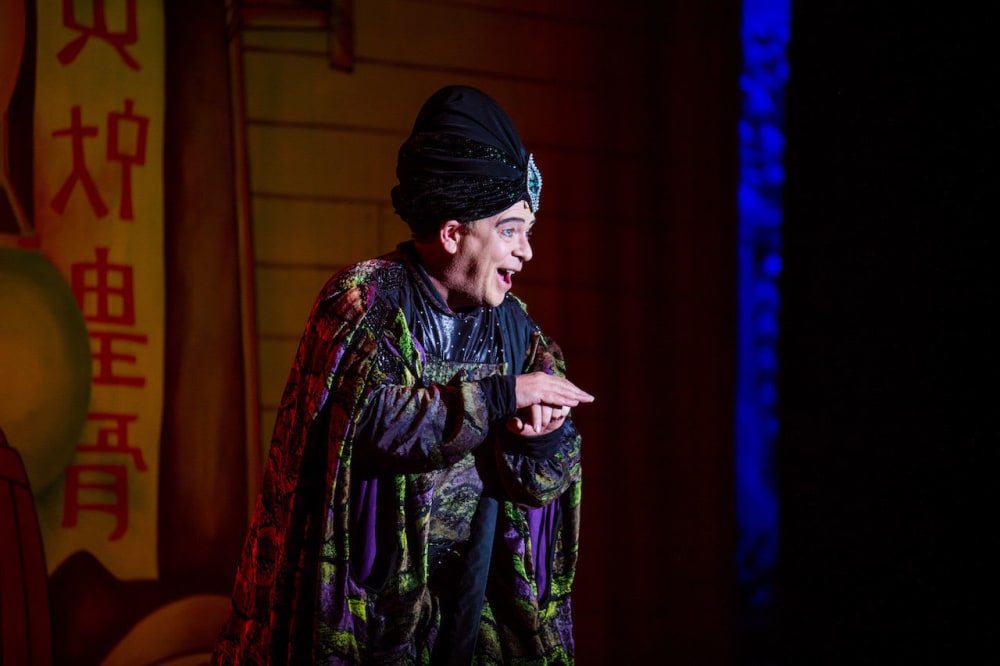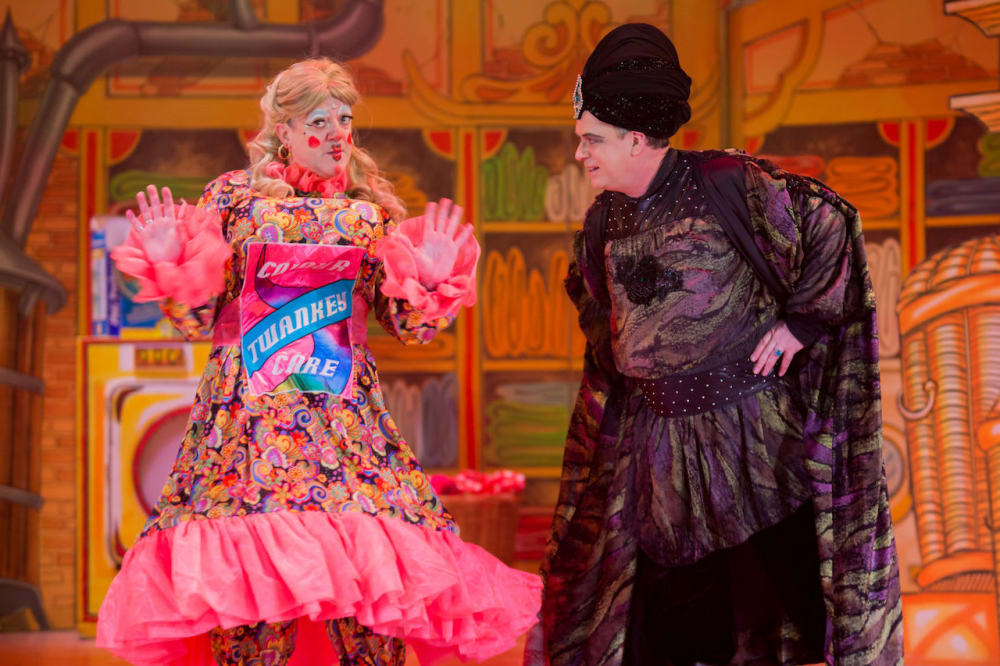 Christmas jumpers were certainly the order of the day for the audience at the Wyvern Theatre in Swindon. This year's spectacular pantomime Aladdin is set in Old Peking with impressive sets and costumes and exceptionally high production standards.
The capacity audience enthusiastically cheered from the very start of the overture and it was clear that they were going to have a truly fantastic time. They must have been the loudest and noisiest that I've experienced this year.
Once again, Adam Woodyatt of Eastenders fame returned to play another "baddie" this time the evil, cunning Abanazar who, "wants to rule the whole world". He relished the boos from the audience that got louder every time he appeared.
The effervescent Gary Jerry gave a spirited performance as Wishee Washee who had a delightful rapport with the audience who were all keen to "be his mates."
His mother Widow Twankey runs the laundry but times are hard and she is looking for a new rich husband. Neil Bromley is the consummate Dame full of fun and wears the most outrageous costumes.
Her other son, Aladdin, the charming Adam Bailey, always tries to help other people and shines. He has fallen in love with Princess Jasmine, delightfully played by Rosanna Harris, and they both sing beautifully and of course romance blossoms.
However, they have to persuade her father, the Emperor (David McKechnie) that Aladdin is suitable to marry the Princess.
Crischaela Vallender, complete with an Aussie accent, is convincing as the Spirit of the Ring who tries to help Aladdin and Richard J Hunt is the exuberant Genie of the Lamp who has always loved her.
There is something for everyone in this panto. Groan-making jokes, although some of the innuendos are perhaps a little close to the mark, but the adults enjoyed them.
The magical flying carpet scene drew excited gasps from the audience as it flew all over the stage and into the auditorium.
The ensemble give high-energy performances with slick choreography (Damian Czarnecki) and are superbly supported by dancers from local schools and colleges.
Look out for the enchanting cave scene and the traditional skeleton ghost sketch, loads of audience participation and a rousing song competition and what else but the "Baby Shark"—hilarious fun!
The vibrant selection of songs adds that extra pizazz, although, on the night I saw it, the sound balance needed a little tweaking.
Once again, the Wyvern has created a top-notch production which is the perfect start to the Christmas season.
Reviewer: Robin Strapp