Alaska
Cheryl Martin
Z-arts
–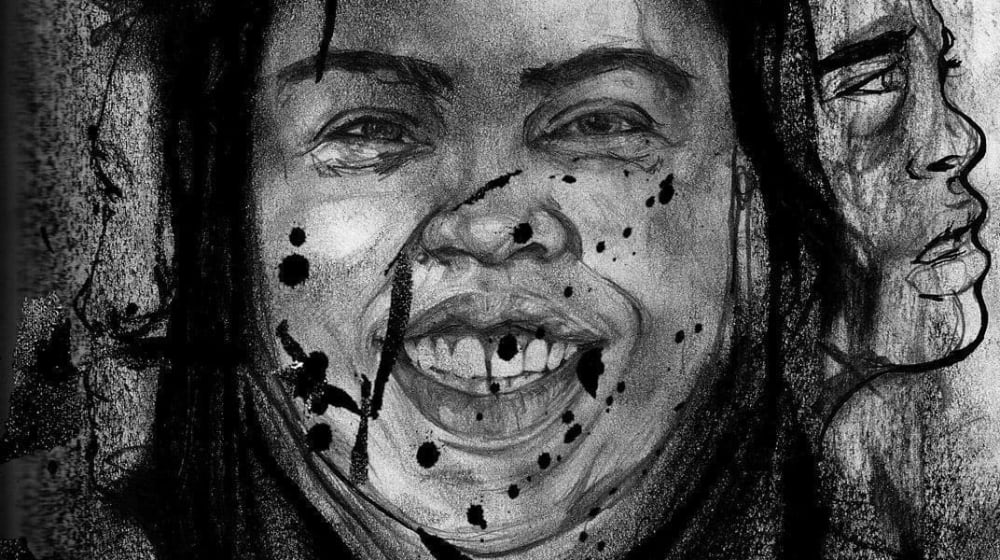 In 1994, Arlene Croce, a critic for the New Yorker magazine, refused to write a review for a show, Still/Here, devised and choreographed by Bill T Jones.
Instead, she submitted an article ("Discussing the Undiscussable - a Critic at Bay") in which she put forward the view that, in using videotape of actual AIDS victims in his production, Jones had effectively placed his work beyond criticism. For how could Croce, or any other critic, write an aesthetic appraisal of another human being's lived experience? Croce's piece caused considerable controversy, not least for its use of the phrase 'victim art'.
I have to confess, while not embracing all that she said, I have found myself largely in agreement with Croce's position. Had I been more aware in advance about the subject of Cheryl Martin's piece, Alaska, I might have declined the assignment to review it.
That would have been my loss.
Part of the Black Gold Arts Festival, this is an intentionally intimate experience. The audience of ten or twelve join Martin around a table. The (electric) tea lights in the middle and the not-quite-Tarot cards she deals out to us put one in mind of a seance. This is not too shy of the mark, for Alaska is in effect a poetic performance, invoking the ghosts of the poet's life.
An intelligent, highly educated and articulate African American, Martin's life has been shaped, burdened but not, we feel, ruined by issues of mental health (and, more pointedly, by the "treatments" inflicted upon her during her periods of illness). It is not an easy listen—self-harm, suicides (both failed and successful) might deter you from attending. Try to be brave. There's fun and laughter here, too.
Should you, yourself, have been blessed with robust mental health, this recital (as we may fairly call it) has perhaps even more to offer. The poet delivers her material with such energy, charm, emotion and honesty, your fears will be allayed and your prejudices (should you have any) receive the damn good kicking they deserve.
The violent metaphor, by the way, is mine. This show is about invitation, not confrontation—Martin shares her stories so that we may understand and empathise. Anyone who could not finish an essay assignment because she was unable to write the opening paragraph to her own satisfaction was clearly born to be a poet. Her delivery is warmly lyrical and rhythmic. When she wants you to see a moment in her life, her words paint it economically and yet vividly.
You might just be picturing the dinner party from hell—no food, no drink and the woman next to you relentlessly sharing extracts from her miserable autobiography—but think again. Martin may well have trodden (or been pushed along) a tough and testing path, but it is her heart, her humour, her humanity and her fine taste in music that she wishes to share. Eat and drink what she has to offer. It is food for the soul.
Reflecting once more on Croce's article, I have to say I am not at all sure how I would have reviewed Alaska if the content were sentimental, cloying, self-pitying or, indeed if the recital were inept or amateurish. Luckily for me, it is none of these, although curmudgeons among you be warned: singing and dancing are included in this "show". Cheryl Martin is exceptionally good at both.
As you might guess, Alaska begins with an image of frozen emotion. It closes with a poem about a butterfly; arguing that, in order to be beautiful, you need to be brave. Part of the bravery of this performance lies in how the poet relives the moments as she retells them. In so doing, she earns the trust and engagement of her small audience.
Buy your ticket. Take your seat at the table.
Reviewer: Martin Thomasson