Alba Flamenca

Alba Flamenca
–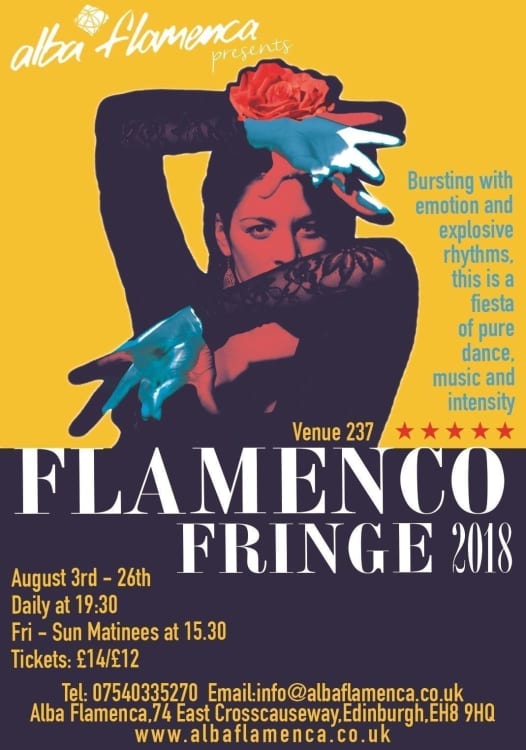 In the heart of Edinburgh lies a Spanish Flamenco cafe and dance school—and it is here that the spectacle of Alba Flamenco is performed.
A troupe of six—with one guitar and a wooden beatbox—perform an hour of incredible and inspiring traditional Spanish dance that opens up the soul and the power of this genre while wooing us with its passion and power.
Danced separately by two very experienced and graceful lady dancers, this is a celebration of the powerful women who ruled Spanish society with subtle grace yet wills of steel.
Incredibly performed, with traditional music and song—if you have never experience the vibrancy of flamenco, I would urge you to go along to this. It might well change your life.
Reviewer: Suzanne Hawkes