Albatross
Matthew Spangler & Benjamin Evett
Michael Seiden and The Poets' Theatre
Paradise in Augustines
–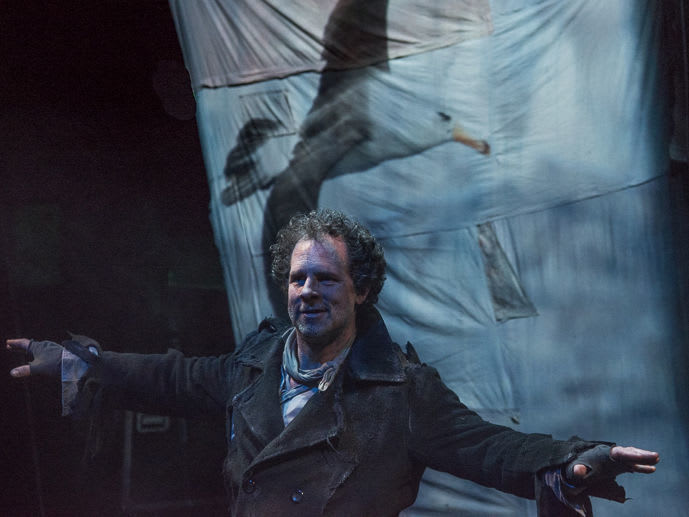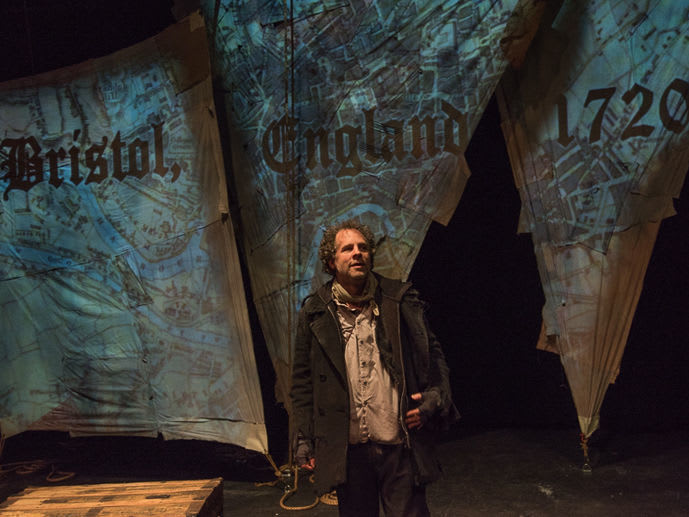 "There Was a ship..." so begins the Ancient Mariner, Samuel Taylor Coleridge's most famous poem. The horrific and dark tale of an eternally-cursed wandering seaman, compelled to relay the tragedy that befell him, has long been the subject of various adaptations.
In Albatross, Michael Seiden and the Poets' Theatre have turned the borderline psychedelic poem into an epic tale of one man's descent and with it a cautious commentary on human frailty and the callous indifference to the natural world.
Co-writer Benjamin Evett plays the immortal mariner, cursed to walk the earth telling his tale to abate the wracking pains that constrict his chest.
Storming onstage to a torrent of Italian in his proud baritone, he introduces us to the story of a reimagined tragic sailor, failed family-man and bringer of woe, the story itself being a far wider narrative, beginning long before the fateful frozen calm that befalls the ship and draws deep upon the imagery an naval traditions of the time, drawing a captivating image of life at sea in the bygone days.
It's a stirring piece of theatre, inventively staged with rigging and ragged sailcloth strewn about the stage to great effect, while Evett himself makes use of ladders, ropes and all to spin the yarn. It does however have a slight misstep of a moment, as several references to modern life, as well as an aside about bottle caps choking birds, are well intentioned but feel somewhat forced, especially as the message is well enough captured in the actions of the Mariner himself.
Overall, this is a show well worth the admission, and in a Fringe that is already full of great productions this is the thinking man's, or woman's, theatre, as deep, rich, and striking as the sea herself.
Reviewer: Graeme Strachan