Alexei Sayle

Alexei Sayle / The Stand Comedy Club
The Stand Comedy Club
–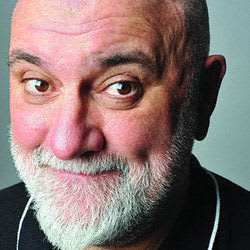 It's been 17 years since the outspoken and angry Liverpudlian comic took to the stage to do a standup routine, and the truth is, we've missed him.
It's also hard to believe that his drippingly sarcastic and venomous wit has been solely the purview of television and radio audiences, often in far more serious and sombre situations than the stages of the Edinburgh Fringe.
With almost 20 years away from these venues, he has a lot of ground to cover, from old jokes about Thatcher, to digs at Cameron and the hopelessness of modern politics, with plenty of anecdotes in between. It's a scattershot of snippets, ideas and an easing back onto the stage which is entirely understandable.
There are rough edges, which is to be expected. More than once Sayle waves his arms around the stage behind him while he chuckles to himself, "I'm crap at improvising!" While that may well be the case, his wits and japes haven't slowed or lost any of their potency over the last decade and a half.
If anything the fact the only disappointment is that the show was only an hour long. Alexei Sayle and the comedy stage have a lot of catching up to do, and anyone with any sense will want to watch.
Reviewer: Graeme Strachan