Alezzin
Gareth Joyner
That's Good That Is
The Two Brewers, Clapham
–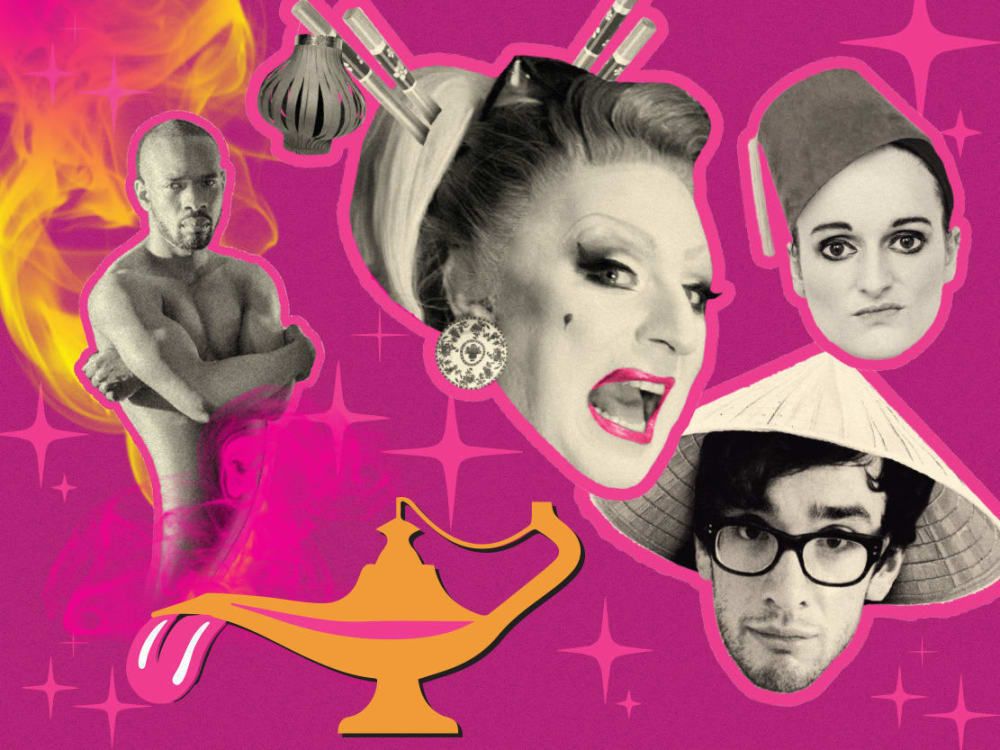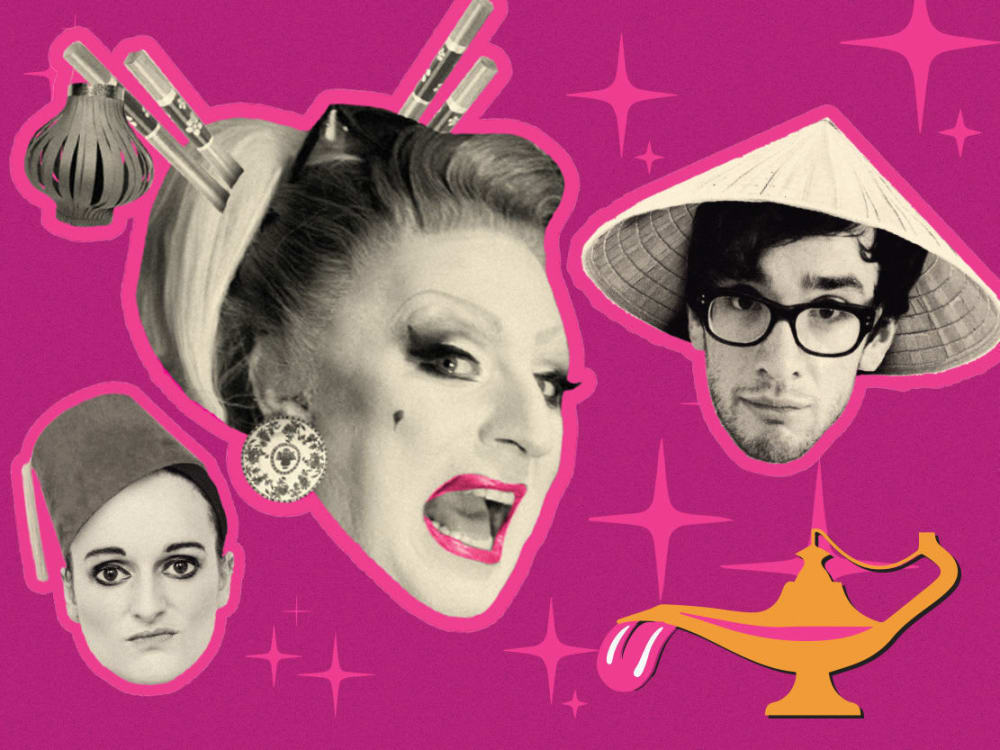 Panto season has descended upon the Two Brewers in Clapham with a truly bonkers adaptation of Aladdin from new producing company That's Good That Is.
Writer and director Gareth Joyner takes us on a journey through Ancient China where we're introduced to the evil Ebola Abanaza (Holestar) who's desperate to find the Genie of the Camp (Marlon Kameka) to become the most powerful sorceress in the world [insert evil laugh].
Standing in Abanaza's way are street urchin Alezzin (Sooz Kempner), his work-shy brother Willy Fook (Harry Clayton-Wright) and their mother, laundress Widow Twank'Stain (Myra DuBois). Throw in Alezzin's love interest Princess Ana-Lee (Lucy Frederick) and all is set for an evening of dodgy jokes, questionable cultural appropriations and non-stop hilarity.
All the panto traditions we expect are here, from thigh-slapping and villain-booing to audience participation, but Alezzin also has the added bonus of unadulterated naughtiness; an adult panto in every sense. With salacious puns (and props) aplenty, Kempner, Dubois et al know exactly how to work an audience and bring much-needed life to a wafer-thin story.
Whilst first-night mishaps were in abundance with forgotten lines and missed cues, this merely served to increase the overall charm of the production, ultimately playing to the strengths of the cast (a bunch of award-winning comediennes and cabaret artists) who were forced to ad-lib.
Whether right or wrong, expectations are not necessarily overly high when going to see a pantomime, particularly when they're in a bar. But, Alezzin's success lies in its undeniable levels of self-awareness; there's absolutely no pretence here. Joyner and Thurston use this to their advantage and offer the ensemble space to do what they do best: entertain.
Here is a group of performers who, fortunately, have impeccable comedic timing and work together rather than trying to outshine each other. Popular on London's drag scene, Dubois exudes humour with her acid tongue and quick delivery. Her outfits (designed Donald Marshall) certainly wouldn't look out of place on RuPaul's Drag Race.
Clayton-Wright brings unfaltering energy as the sassy sidekick and comedienne Kempner is faultless in the title role, commendably pulling off a rendition of Wicked's "Defying Gravity". Frederick's turn as a child-like Princess with an ever-changing temperament provides great humour and Holestar delivers the necessary levels of evil.
Some problems exist with diction, however, particularly from Kameka's Genie, who no-doubt looks the part but needs to match the energy of his fellow cast members.
There are musical numbers galore with tracks from Hairspray, Cabaret and Wicked plus pop favourites such as "No More Tears" (Barbara Streisand and Donna Summer) and TLC's "No Scrubs" (with a not-so-favourite, Alesha Dixon's "The Boy Does Nothing"). The themes from Home & Away and Friends also get an outing and there's mandatory audience participation in a rather brilliant adaptation of the "Twelve Days of Christmas" and "Get in the F***ing Sea".
Whilst the songs don't necessarily add anything to the narrative and the singing itself isn't the strongest, these scenes are undeniably enjoyable. Some tightening of the script wouldn't go amiss, particularly regarding the ending, which needs some clarification.
Alezzin in no way attempts to rival the panto heavyweights of Hackney Empire or Lyric Hammersmith and nor does it need to. It knows how to cater for its audience and overwhelmingly succeeds in providing non-stop entertainment. A real treat.
Is it fierce? Yasss queen, slayyyy.
Reviewer: Sean Brooks