Alfie
Bill Naughton
Octagon Theatre, Bolton
–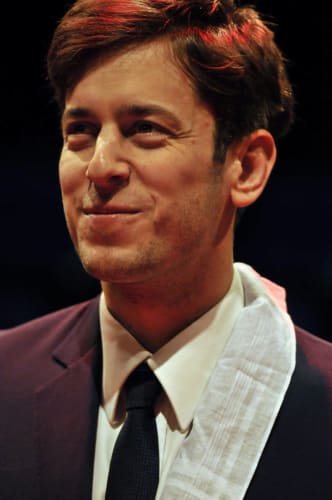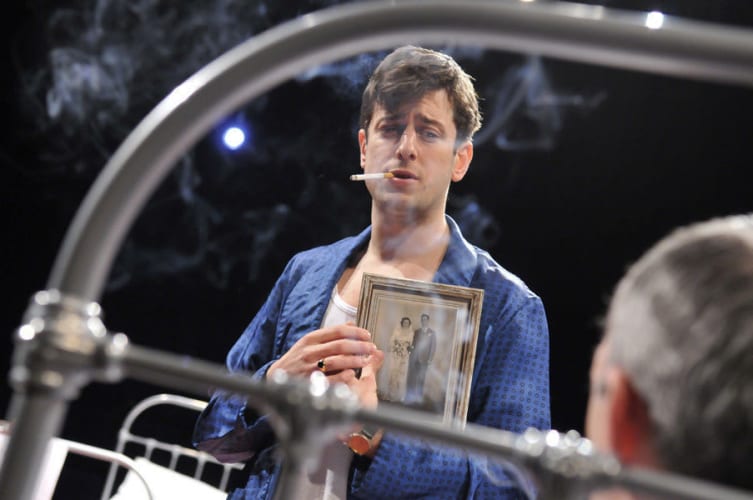 The Octagon Theatre in Bolton is bringing us into 2012 by taking us back to the 60s with Bill Naughton's iconic 60s character—made famous by Michael Caine in Lewis Gilbert's 1966 film—of Alfie Elkins.
Alfie is a charming and extremely self-centred womaniser, but he is very open about his selfishness and preaches about what men do and don't like as though he is generously giving his time to teach these girls—whom he refers to as "it" when he talks about them—some valuable life lessons.
We first meet Alfie when he is ending a relationship with married woman Siddie, and then, after carefully teaching his other girl Gilda what a man expects his girl to do and not do when he arrives home, they find out that she is pregnant—not the last pregnancy he is responsible for during the course of the play. But Alfie lives only to satisfy his own desires and not to tie himself to responsibilities.
When Alfie is taken into hospital for rest due to a shadow on his lung, he feels he has to give fellow patient Harry some advice about his relationship with his wife and children, which is basically to live for himself and not to grow to close to other people.
Out from hospital, Alfie comes across Annie who has run away to London from somewhere up north and is prepared to cook and clean and keep house for him without complaint, but he is also seeing a much older woman Ruby.
The story is very episodic and told using a lot of narration from Alfie, which was a quirky and unusual feature of the original play and film. However director David Thacker has gone back to the novel, which came after the book and first film, for this production, taking the view that this would have been Naughton's last word on the story. However there are large sections that are very narration-heavy, so much so that it is rather like having someone read a book to you. Some of these lengthy speeches are in the middle of a conversation, giving the other actor the difficult job of trying to fill these unnaturally-long gaps in a natural way, with limited success.
David Ricardo-Pearce in the title role injects a bit of a weary monotone into Alfie's voice, which works surprisingly well. He gets across the selfishness of the character with not so much a willing disregard as a complete lack of awareness of the feelings of others and a look of bewilderment when anyone doubts the valuable advice he gives to them.
There is a lovely performance from Barbara Hockaday as Gilda and from Isabel Ford as Lily, and a nice little cameo from John Branwell as hospital visitor Joe. Vicky Binns is nicely intense and preoccupied as Annie but she does seem to over-project her voice a little at times.
As a whole, this is a very uneven show with some very good, funny and intense moments and others that feel rather long and drawn-out with a story that's very disjointed, but at its best it is very entertaining.
Reviewer: David Chadderton