Alice's Adventures Underground
Oliver Lansley and Anthony Spargo
Les Enfants Terribles and ebp in association with Creature of London
The Vaults, Waterloo
–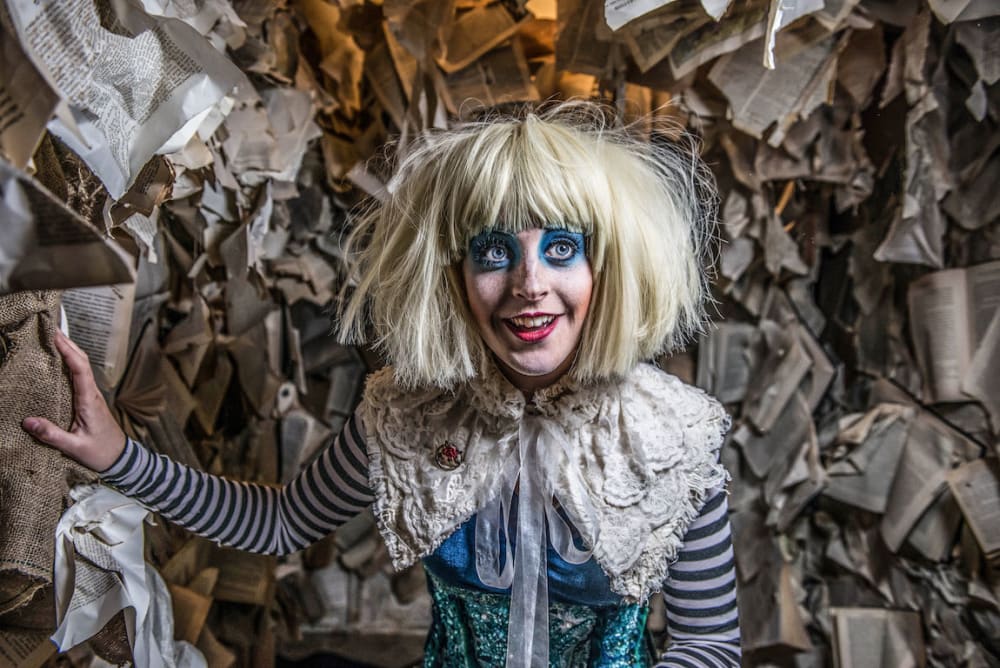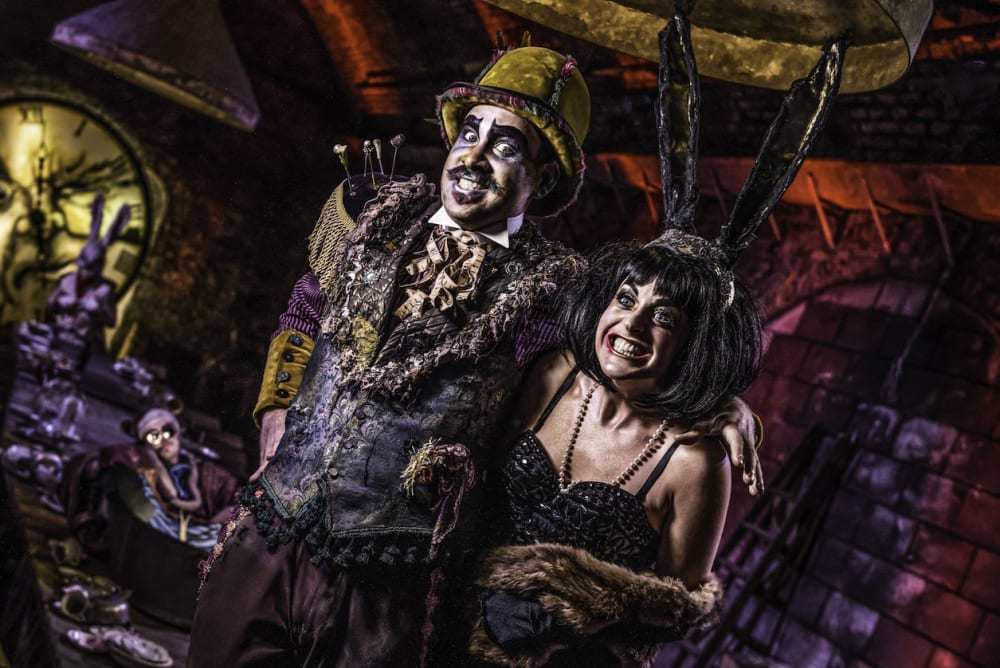 The Vaults at Waterloo has once more been turned into the Queen of Hearts' topsy-turvy kingdom as Olivier-nominated Alice's Adventures Underground returns for a second visit bursting with even more creativity, interaction and nonsense than the 2015 run.
With a fresh script, extra characters, more puppets and a stunning new Wonderland bar, this is an update rather than a straight revival and retains all of the magical elements of the first production whilst managing to add some extra sparkle on top.
With an exquisitely plotted route and beautifully atmospheric sets, the journey into Alice's underground Wonderland is a visual feast. Audience members are required to make one key decision at the beginning of the adventure but beyond that need only to succumb to Les Enfants Terribles' vivid brand of storytelling.
From navigating through a corridor made of books, climbing through an oven or skipping down a corridor with the The March Hare, audiences are led through myriad locations in Wonderland, becoming part of the action in each scene. With a liberal sprinkling of comedy, earnest performances and a beautifully faded sense of grotesque Victoriana, the key characters all make an appearance—although they might not be quite as you expect or how you remember.
This is a Wonderland of the future: Alice is missing and only makes fleeting and troubled appearances through mirrors, the White Rabbit isn't too sure how welcome visitors will be and there's even an underground resistance movement against the Queen.
Your particular experience depends on which suit you've been assigned so although there are shared moments to enjoy (including the chaotic tea party and dramatic courtroom finale) it is almost impossible to see the same show twice.
With 12 entries per night (and each audience group split into 4), Wonderland is a very busy place.
Immersive theatre has enjoyed popular mainstream success in recent years, due in part to shows like Alice and, for audiences who like to take their theatrical experiences to the next level, Les Enfants has created a perfectly themed world. Exciting, deliberately bewildering, unsettling rather than scary and 100% actor-led, this is a very safe environment to enjoy an immersive show.
Those who've attended slightly more 'hard-core' immersive events might feel that being herded by actors on an incredibly tight logistical clock somewhat limits the freedom to explore and interact. However, I would suggest being ushered around this shabby-chic kingdom by such a dedicated team of actors is part of the fun—it's all about embracing the spectacle, glimpsing other parts of the kingdom and surrendering to the illusion.
The actual plot isn't really the key here, it's the audience's participation within it. The characters are fantastical and the sets fantastic—it's going to be another exhausting run for all involved in this critically acclaimed piece of Lewis Carroll-inspired nonsense.
Reviewer: Amy Yorston