Alice
Tiffany King with Jamie Cottle and Deanna Mitchell
Theatretrain Reading
theSpaceTriplex
–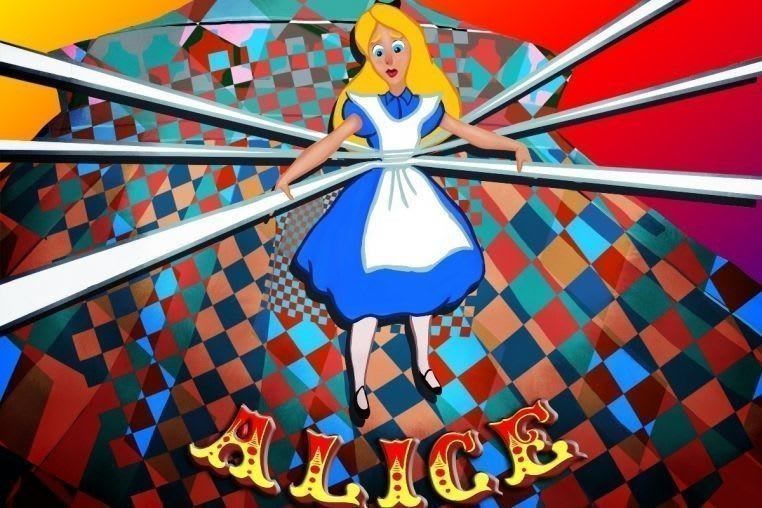 Alice is performed by Theatretrain Reading, a company of young performers of varying talents but endless enthusiasm.
Alice, in true Peter Pan fashion, trembles at the thought of the corset, rite of passage into adulthood, which is soon to come. She envisions a world of Wonderland; like running away and joining the circus, with all the delightful characters that are easier to enjoy than to understand. Here we see most of the requisite inhabitants—a few are missing—and much of the adventures from the book.
At opening, a young Alice, a precious Amy Taulbut, is replace by a more mature Alice Grace Smith, who entices into her world and her journey… away from her sister, Megan Powel, her father, Jamie Cottle, and adulthood. Her world is a hurricane of White Rabbit (Edward Harris), Caterpillar (Molly Jones), Cheshire Cat (Joshua Chigwendre), Mad Hatter (James Cottle), White Rabbit (Edward Harris), Red and White Queens (Emily Murray and Deanna Mitchell), March Hare (Kitan Tinker), Dee (Jamie Robbins) and Dum (Megan Powell) and all that inhabited Lewis Carroll's world and ours.
Long before computer games and Harry Potter, Alice in Wonderland was our dreams and nightmares. Theatretrain gives us only dreams with a fair dose of carnival and magic. We are delighted at being escorted with them through this fun, energetic performance.
Written and directed by Tiffany King with assistance by company members Jamie Cottle and Deanna Mitchell.
Reviewer: Catherine Lamm