Alkaline
Stephanie Martin
Pluck productions in association with Park Theatre
Park Theatre (90)
–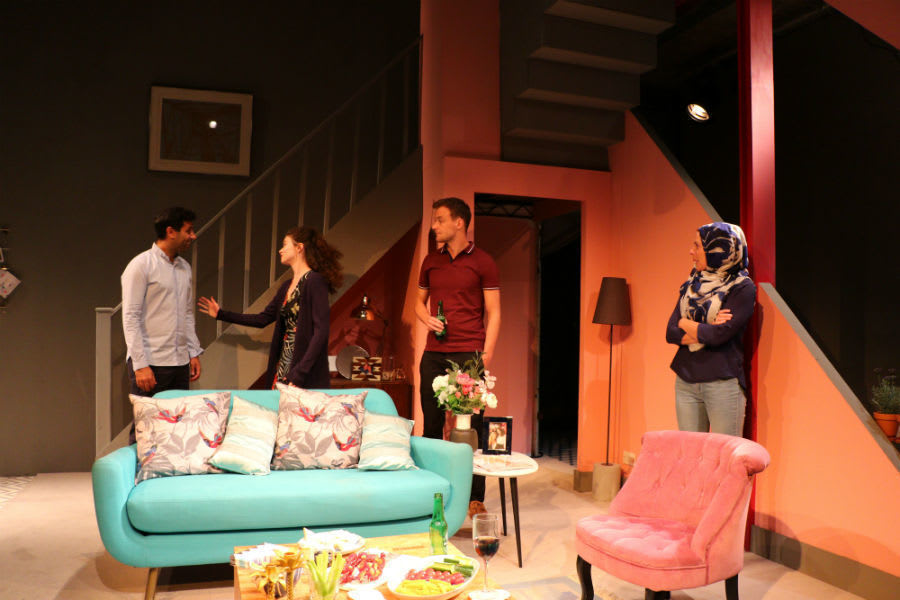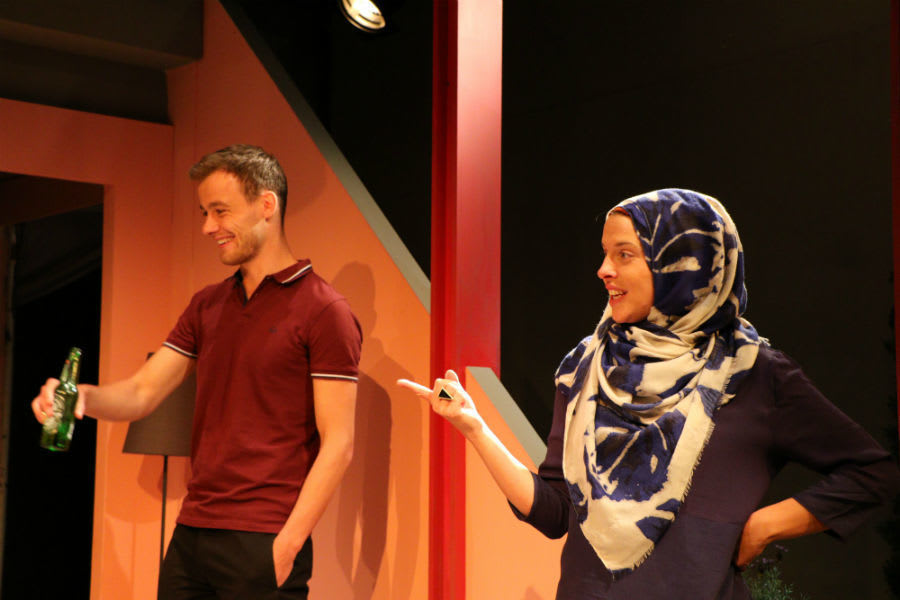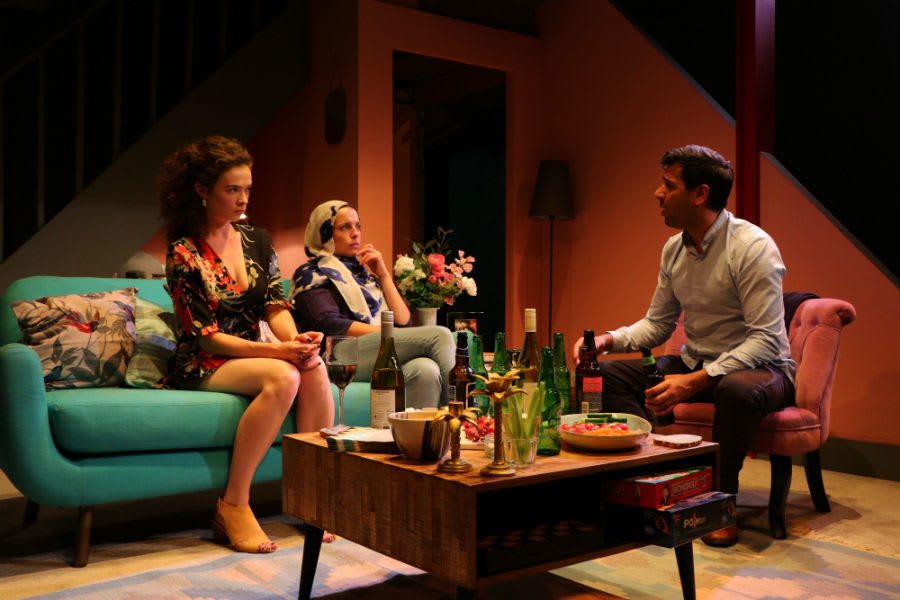 Sophie (E J Martin) is clearly on edge about her planned party for her friend Sarah (Claire Cartwright) whom she has known since the age of eleven.
It's an opportunity to meet Sarah's partner Ali (Nitin Kundra). She also wants to talk about her planned marriage to Nick (Alan Mahon) whom she has warned to stay off certain beers and drugs for the evening. How could things go wrong?
The problem is she hasn't really been in contact with Sarah since Sarah converted to Islam and she is unsure how to handle that development. It's not helped by the fact that she has a hangover.
Alkaline is a thoughtful play about the place of faith in a changing secular society and the rumbling suspicions that can sometimes plague responses to Islam in the UK.
Sophie wants Sarah not to wear a hijab when she is a bridesmaid because she says it will look odd, and anyway why is it being worn since beer-drinking Ali isn't expecting her to.
Sophie worries about all kinds of things she has heard about Islam. At one point, she refers to government advice about changes in appearance and a sudden interest in a particular religion being a sign of radicalisation. (The religion of concern being Islam, rather than Christianity.)
Clumsily, she also expresses her concern about a school in London's Maida Vale where she claims all the children are Muslim.
Sarah disputes the idea that she is being "groomed" and explains that Islam has allowed her to breathe properly for the first time. It makes her feel happy, calm and safe.
This is a fluent production with good performances and some of the humour of a situation comedy. There are some very watchable moments, particularly when Sarah talks about her situation.
The play as a whole is a positive challenge to stereotypes about Islam that are causing immense harm.
However, there are no real surprises. You feel the very precise purpose of the writer defining the characters and the situation, and that can make it feel artificial and distant.
Reviewer: Keith Mckenna