All Genius, All Idiot

Svalbard
Latitude Festival
–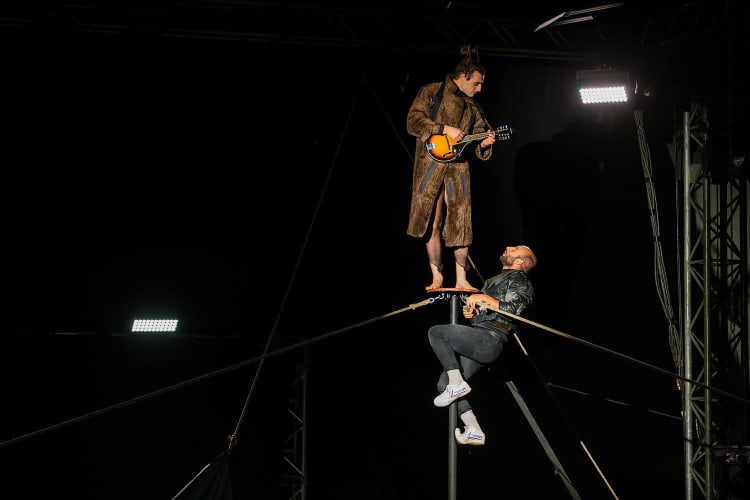 This is another modern circus company for which just the demonstration of spectacular and unusual skills just isn't enough.
Svalbard's debut show promises "Chinese pole, aerial rope, hand balance and acrobatics", all of which is delivered, and all of which is brilliantly executed and impressive to watch. But there is a lot of padding.
The padding is its attempt to "[bend] the edges of contemporary circus and [blend] it with theatre, physical comedy and live music", but to me it came across as adolescent humour and self-conscious attempts at quirkiness that just got in the way of what they were really good at: the circus skills.
An example of the level of humour is when they stood and sung along to the soprano from The Magic Flute and turned it into monkey noises, then ran about the stage like chimpanzees. It was more the level of a student review, punctuated by some truly impressive demonstrations of skill.
The production has copied the externals of old-fashioned avant garde performance art but without any real substance, originality or danger.
The silliness certainly provoked a response from some in the late night Latitude audience, but for me there was perhaps twenty minutes that was worth watching in a show that overran its one-hour slot and seemed much longer.
Reviewer: David Chadderton