All Good Men / Thermidor
Trevor Griffiths
Finborough Theatre
–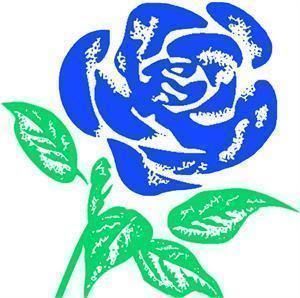 Trevor Griffiths, a committed socialist writer and probably best known for his work on television, wrote All Good Men for the BBC in 1974. The cast included Bill Fraser, Ronald Pickup, Jack Shepherd and Frances de la Tour. It was then staged the following year by the National Theatre at the Young Vic Studio at lunch time. (It lasts less than an hour.) The National had just had a huge success with Griffiths's most popular and best stage play, Comedians.
A famous trade unionist (David Weston), now nearing the end of his career as a cabinet minister, accepts a peerage and agrees to appear on a face‑to‑face TV programme.
His daughter (Sophie Steer)) feels that by accepting the peerage he has abandoned his socialist principles. His son (Ben Whybrow), a Marxist don at Manchester University, feels Labour leaders have lost touch with their own class and argues there has been no real social revolution, only a minimal social adjustment. Labour has not created a new social order; they have merely humanized the old one.
The TV interviewer (Ben Deery), public school educated, pretends he has no attitude, no point of view; but the son knows it is impossible to remain neutral; bias is inevitable when it comes to recording historical events. The son gives the interviewer proof of how his father really behaved when he was a trade unionist during the General Strike of 1926 and it is ammunition enough for a hatchet job.
Trevor Griffiths's Thermidor was originally premiered by 7.84 at the Edinburgh Festival in 1971. The 35-minute action takes place at the NKVD Headquarters in Moscow in 1937 during the era of Stalin's Great Purge when he was rooting out Trotskyites and dissidents and hundreds of thousands were being arrested and executed.
A longtime loyal Party intellectual (Sophie Steer) is interrogated by a KGB officer (Ben Whybrow). Her crime is (and I quote the legal term) political shortsightedness. She is guilty merely by having associated with a comrade who has been condemned as a traitor. The Party line is always correct. If she has been arrested she cannot be innocent. The officer allows no philosophical digression; he wants only a confession.
The plays are directed by Rania Jumaily and acted with conviction.
Reviewer: Robert Tanitch