All My Sons
Arthur Miller
Watermill Theatre Company
Watermill Theatre Newbury
–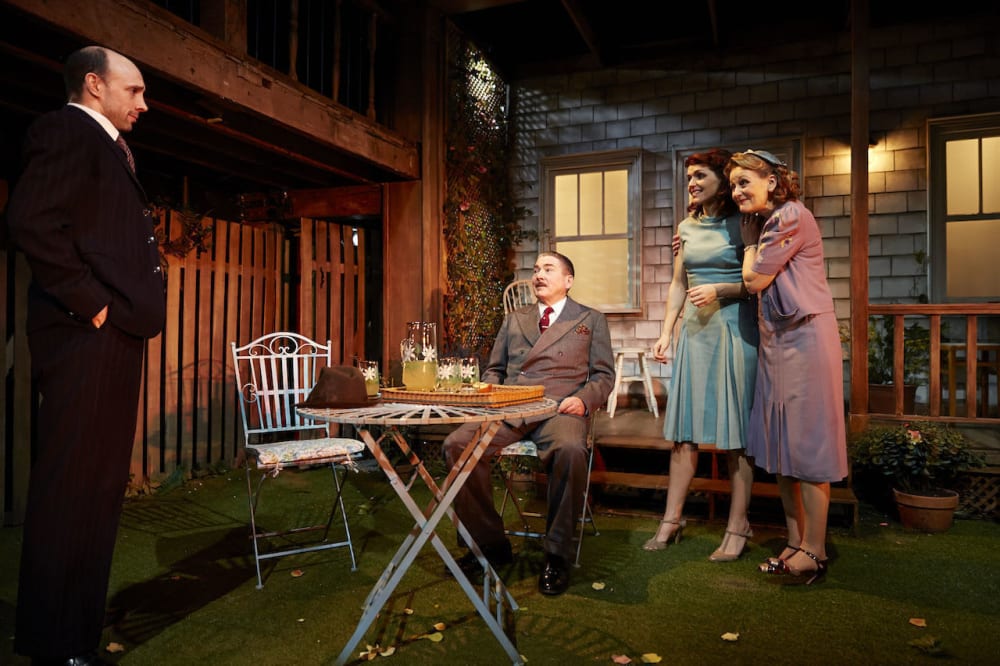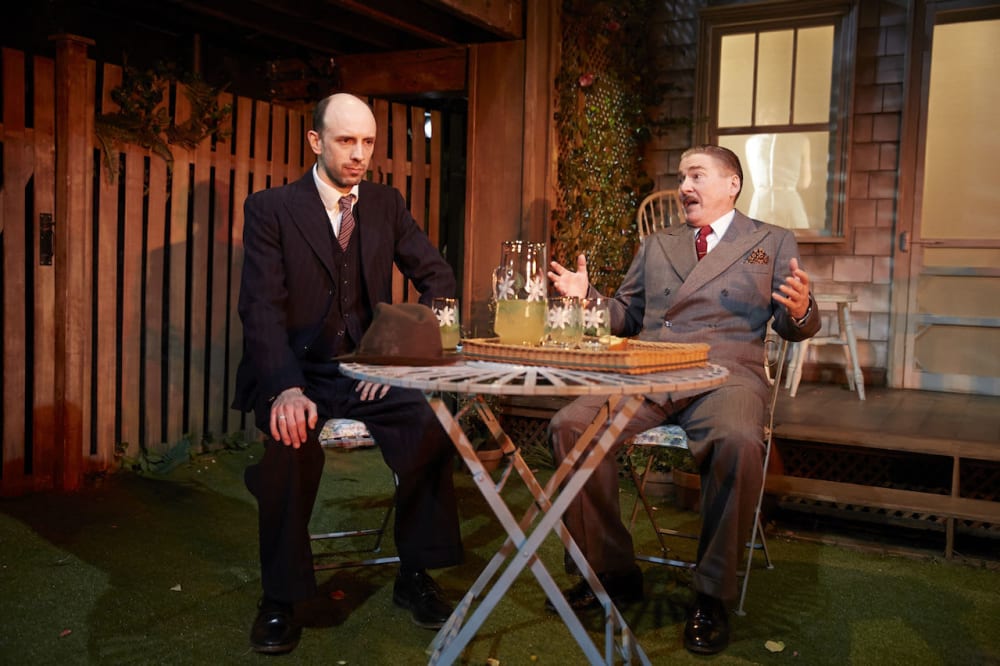 Arthur Miller's iconic yet disturbing play All My Sons was written in 1947 and is as relevant today as when it was first performed with its themes of family values, social responsibility and profiteering from the supply of armaments.
The action of the play takes place in the back yard of the Keller household on a beautifully designed set by Hayley Grindle, subtly lit by Joshua Carr.
Michael Thomas is outstanding as Joe Keller, a highly successful, self-made businessman, a patriarch who has dedicated his life to his family, living the American Dream.
His engineering company made engines for P-40 fighter planes during World War II but Joe hides a dark and sinister secret. Moreover his business partner Steve Deever has been imprisoned for allowing faulty cylinder heads to be fitted to the planes that resulted in 21 planes to crash with the loss of many lives.
Jessica Turner gives a splendid performance as the devoted, scheming wife Katy who refuses to believe that their older son Larry, who has been posted as 'missing in action' for the past three years, is indeed dead.
The arrival of Larry's former girlfriend Ann Deever, delightfully portrayed by Siobhan O'Kelly, throws the family into chaos, particularly when the younger remaining son Chris, powerfully and stridently played by Adam Burton, proposes to marry Ann, much to Katy's consternation.
Living next door in this close-knit community is Frank Lubey (Neil Ditt) who is preparing Larry's horoscope and discovers that the day he was reported missing was his, " favourable day" so he can't be dead. His wife Lydia (Lizzie Lewis) is a fun-loving mother of three.
On the other side of the yard lives successful but disillusioned Dr Jim Bayliss (Paul Brendan) and his wife Sue (Pascale Burgess) but their marriage is unstable and she believes that Joe was also responsible for the faulty parts and is guilty.
The part of young Bert, played on the press night by George McBratney, who frequently visits Joe to play "jail" raises a heated angry discussion with Katy. The family situation is beginning to crumble.
When Ann's brother George (Thomas Padden) arrives after visiting his father in jail, he reveals that Joe was equally as guilty for sending out the faulty parts and insists that Ann should leave immediately.
Tensions run high and when Ann discloses the content of a letter sent from Larry revealing heart-wrenching evidence of Larry's death. The truth is finally exposed with tragic catastrophic consequences.
Deftly directed by Douglas Rintoul, this timeless classic is a highly accomplished production and is thoroughly recommended.
Reviewer: Robin Strapp