All's Well that Ends Well
William Shakespeare
Royal Shakespeare Company
Royal Shakespeare Theatre, Stratford-upon-Avon
–

Listing details and ticket info...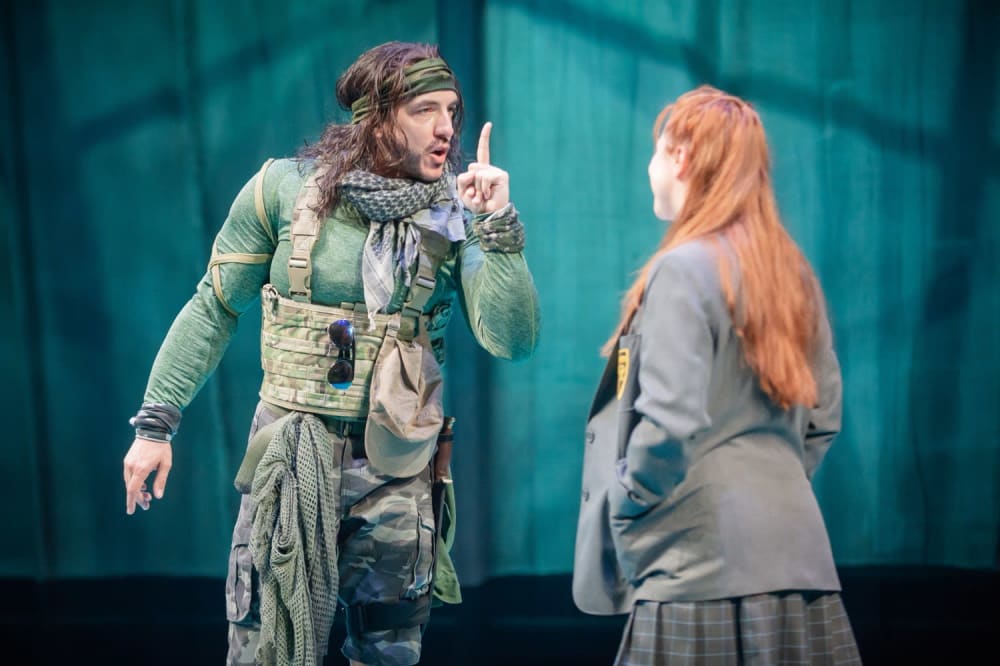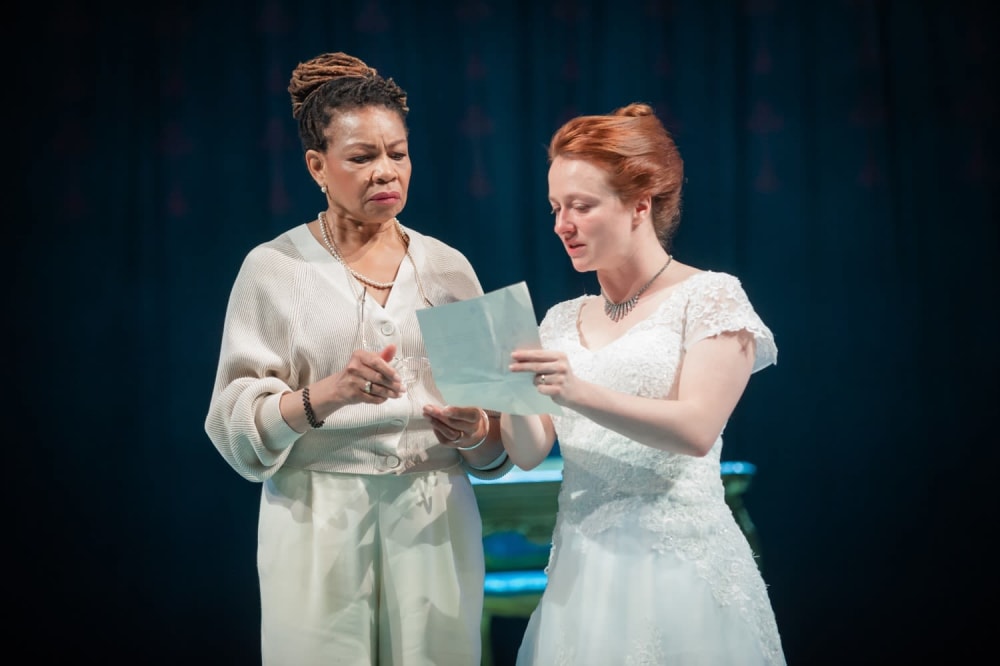 The bare thrust stage fronts a large curtained rotunda, that might have flown magically from central Asia, onto which Instagram messages, digital love hearts and video games are occasionally projected.
The parallel, driven home in the programme notes, is about how electronic media change the way we see ourselves and others see us, but that easy concept sits as incongruously with the rest of the production as these modern images sit upon what could be the tent of Omar Khayyam.
In keeping with director Blanche McIntyre's contemporary vision, the vast majority of the young actors are in their first seasons with the RSC, but despite the freshness they bring, it is the old-stagers on whom the evening depends.
Claire Benedict radiates authority as the Countess, her face a picture of pain, of sorrow and ultimately of joy, able to sum up a situation in a single glance, and Simon Coates is solid as a rock, explosive as gunpowder as the French courtier Lafew.
Best of all, Bruce Alexander is a joy to behold and to hear as the King of France, toying superbly with the rhythms of the lines, a man able literally to shake with emotion, or to raise his voice to a terrible whisper.
Rosie Sheehy, previously seen as King John in 2019, is a rheumy-eyed Helena, appearing first in school uniform, then displaying a grown-up mix of humility, obstinacy and craft to win back the adored, worthless Benjamin, played with cool indifference by Benjamin Westerby.
Sheehy has the words as firmly as if they were tattooed on her pale skin, but as the run progresses, she would do well to relax in them, to free up the language and enjoy the ride a little more.
Jamie Wilkes provides most of the laughs as a hippie GI veteran Parolles, braggart, a loveable fraud with an appealing inner cowardice tainted by treachery, who plays the audience as effectively as he joshes Helena. His farcical mission to retrieve a drum lost in battle is a highlight; then humiliated, his pathetic discarding of military fatigues, muscle suit and all, is genuinely moving.
Of the newcomers, Olivia Onyehara stands out as a persuasive Diana, her speech, body and eyes in perfect accord to make maximum impact within the space of a relatively short role.
Reviewer: Colin Davison