All Three At Once

Michael Clark Company
The Lowry, Salford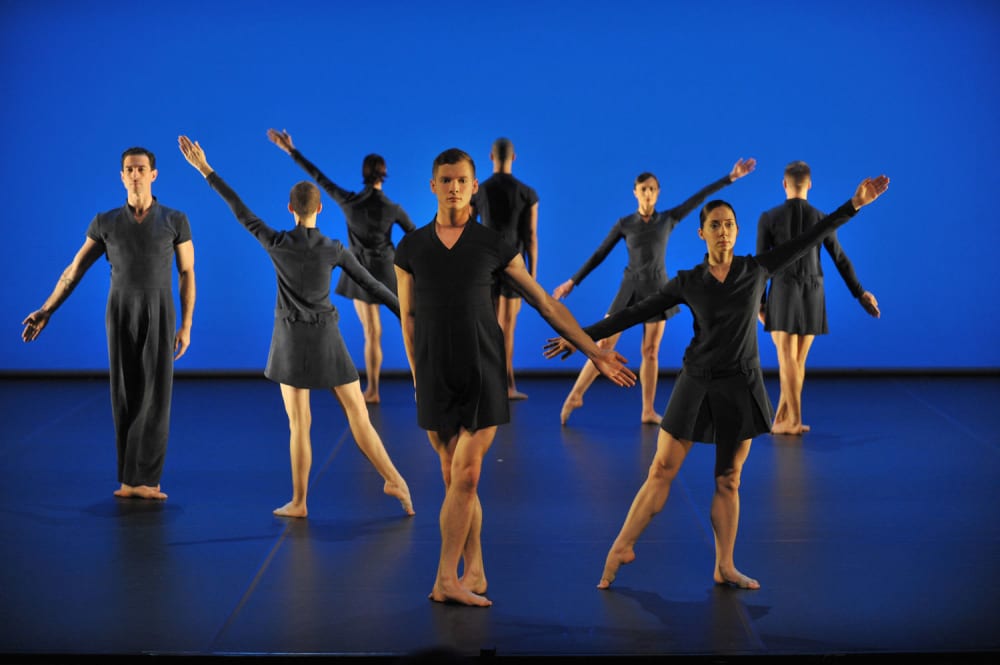 Be warned, flash choreography is used throughout Michael Clark dance performances.
You would not expect anything less from a company who continue to set the UK standard in modern dance. In one of their all-too-rare performances outside the capital they thrilled a near-capacity house with this premiere of a triple bill.
In his stunning yet simple blend of music and movement Clark can mash up sound, dance and visual effect, crossing all sorts of boundaries.
At its heart though is understated, clean-cut choreography that lets audiences revel in its human geometry.
His musical starting point here is a broad sweep of Britpop, from the Sex Pistols via Jarvis Cocker to Scritti Politti.
The latter's downtempo tones, taken from the 2006 album White Bread Black Beer, open the show with a single dancer literally—and startlingly—dropping in on an androgynous display of close-quarter movement.
It sets the scene, and the standard, as the same six dancers step up a gear to the much more thrashing sound of the Sex Pistols' New York.
Accordingly the lighting backdrops by Charles Atlas—no, not the body builder—switch from mellow greens to a vibrant red.
In the third piece of the evening the background become a little more ornate, taking on projected shapes for a dance whose costumes and movement reference everything from Tron to circus contortion.
Music from Jarvis Cocker, in both his Pulp and Relaxed Muscle modes, provides the soundscape.
You can only hope that the enthusiastic ovation encourages a speedy return from this exciting dance company.
Reviewer: David Upton