Almaluna

Cirque du Soleil
Royal Albert Hall
–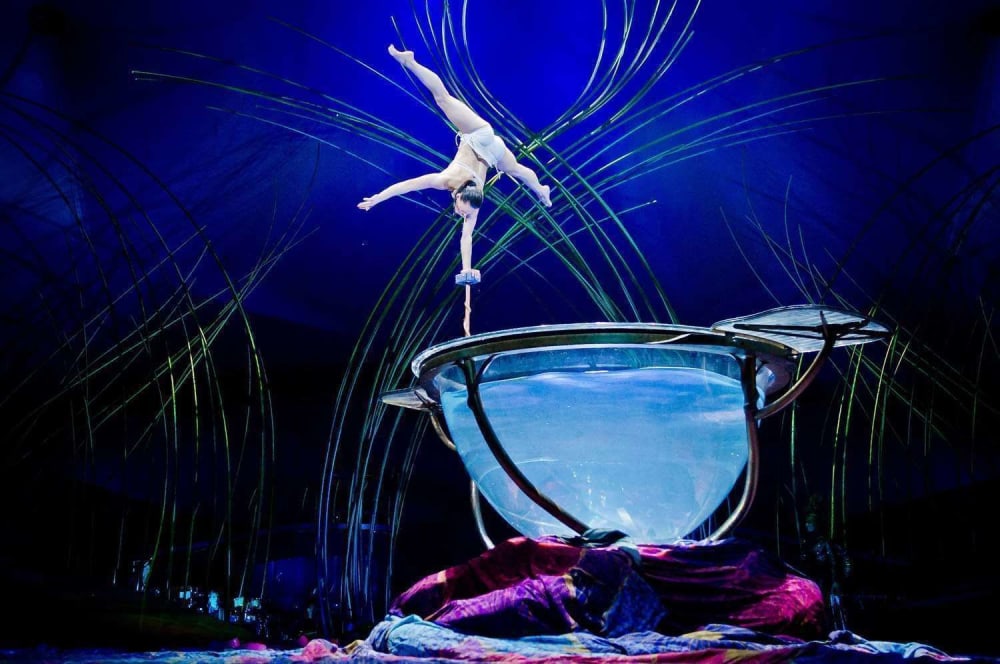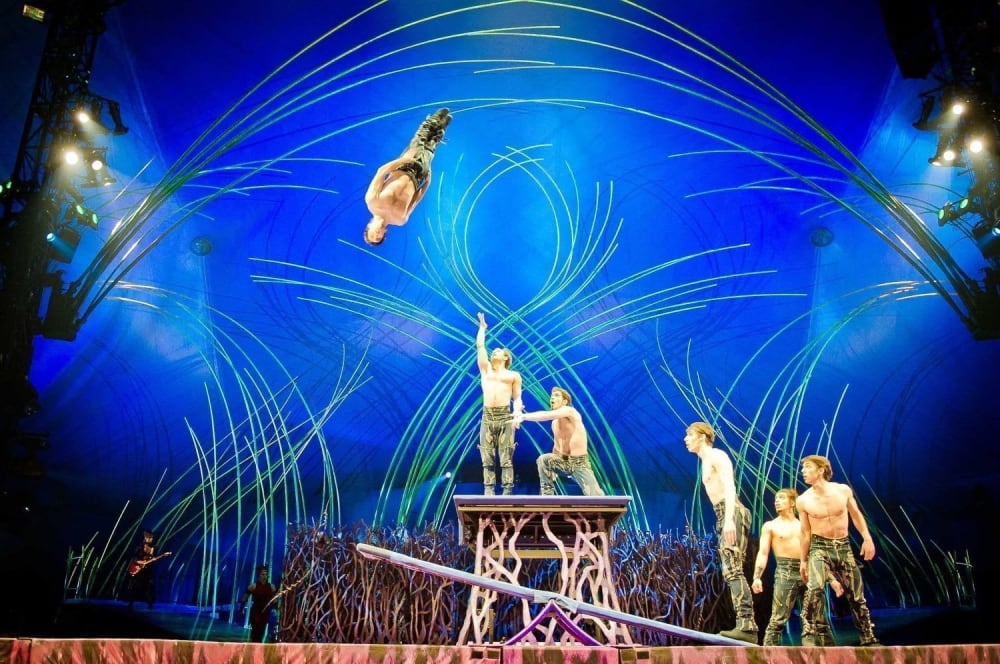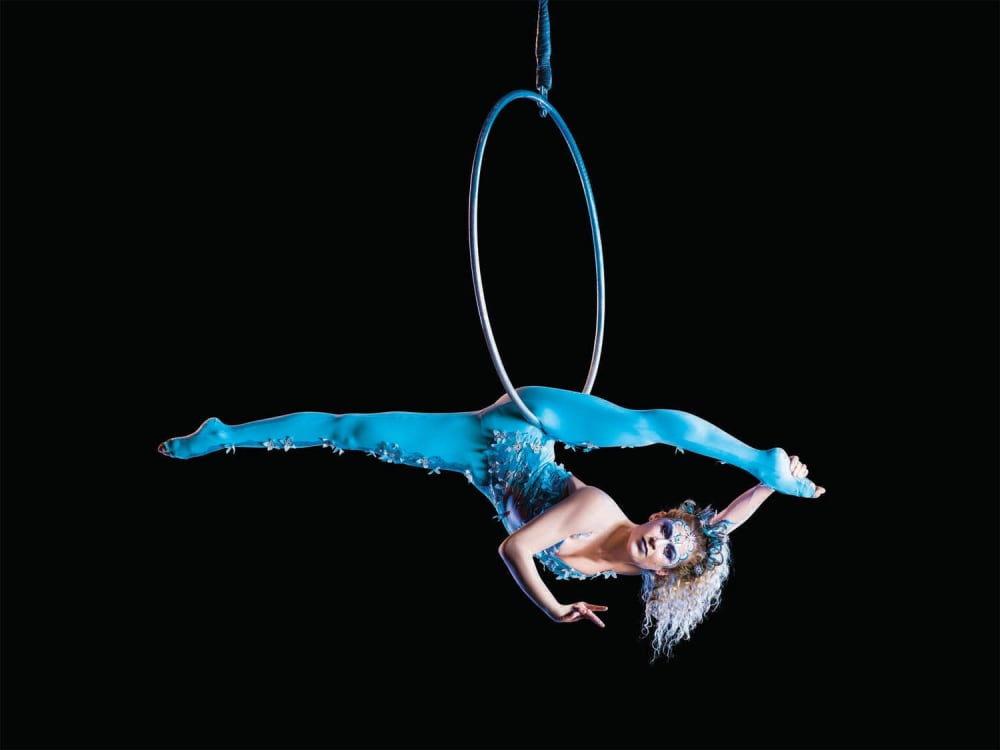 Cirque du Soleil returns for the 20th year to the Royal Albert Hall with Almaluna. This behemoth of human circus certainly maintains its tried and tested formula: giant sets on which dazzlingly-clad gymnasts astound with their gravity-defying stunts. Unfortunately, this formula also includes a weak plot, generic world music and a very corporate feel.
Whatever else might be wrong with a Cirque du Soleil show, the acts are always breathtaking and Almaluna is no exception. The vague plot for this extravaganza is modelled around The Tempest, but with more girl power. Billed as a celebration of women, a female Prospero wielding an electric cello controls the action and the rest of the band are also female.
In this coming-of-age story, the clowns play the parts of Miranda's Mother and Romeo's Captain (yes, they changed his name in case the audience miss he's the love interest). They have a sideline love story going on, but, despite the odd humorous antics, the clowns' entertainment factor pales alongside the main circus acts.
An exotically clad cast feature leopard prints, beautiful peacock skirts, plenty of skin-tight material and sequins. We also get lots of flesh, half-dressed men and Miranda in a small white bikini.
Almaluna could be rebranded as a celebration of gymnastics. Usually there are more props or transformations making you forget that this is similar to the stunts of the Olympics, but it was spellbinding to see just how exciting tumbling and bar work can be.
Opening with a bang, a team of somersaulting men leap through hoops which are raised ever higher. I watched a few audience members Googling the high-jump world record in the interval, clearly leaving its impression.
This was followed by a team of extraordinary trapeze artists and fiery gymnasts flying around the bars. The first half was polished off with Miranda, showing her skill set—balancing on one arm upside down for terrifying lengths of time before flipping into a tiny pool that should really result in concussion.
It is easy to forget, having spent an evening watching this group of acrobats, that shinning up a vertical pole is not as easy as walking on the horizontal plane. The acrobats are astounding and Almaluna certainly provides spectacle in spades.
It's a celebration of the classical elements of acrobatics and it does that superbly. The problem is that it's missing the fear factor so present in last year's offering, Kooza. Back then, bicycles were cycled along a tight rope at 10 feet and men leaped above the "wheel of death". By returning to London for twenty years now, we know Cirque du Soleil is excellent at human circus, and we expect to be evermore amazed each time.
Almaluna is a great evening, full of fine tricks and tumbling. Cirque du Soleil has the potential for an exceptional evening, and this just doesn't quite meet the high bar it has set previously.
Reviewer: Louise Lewis