Almost, Maine
John Cariani
Go People in association with Park Theatre
Park Theatre (Park 90)
–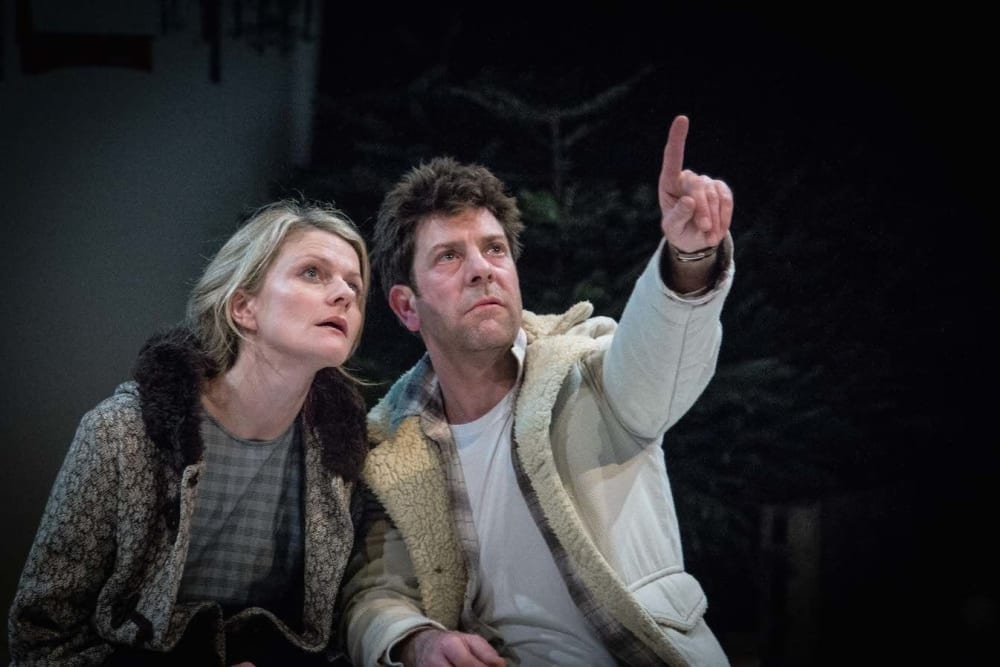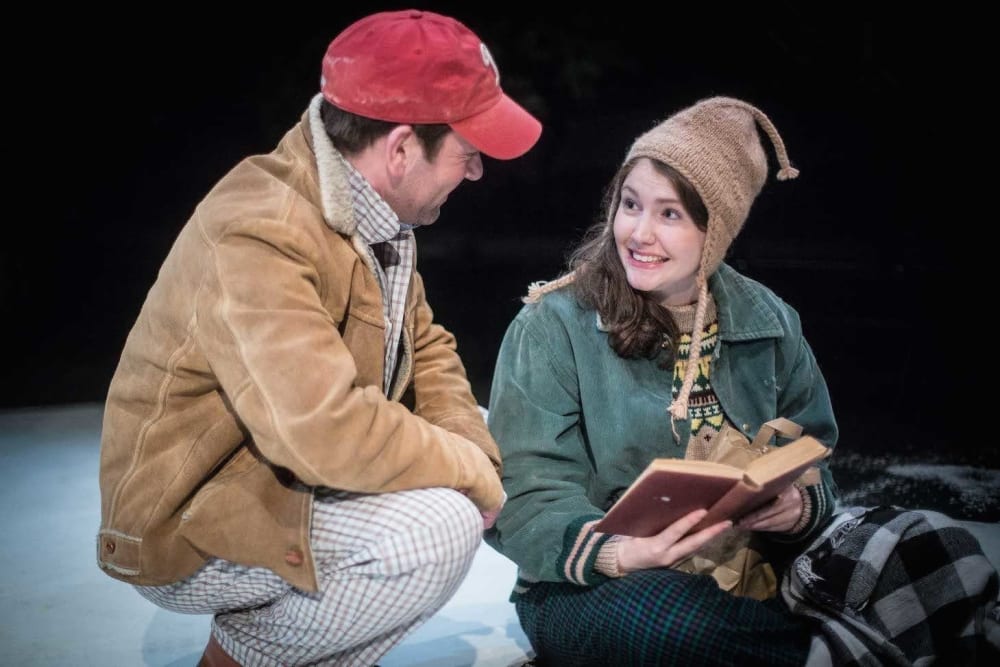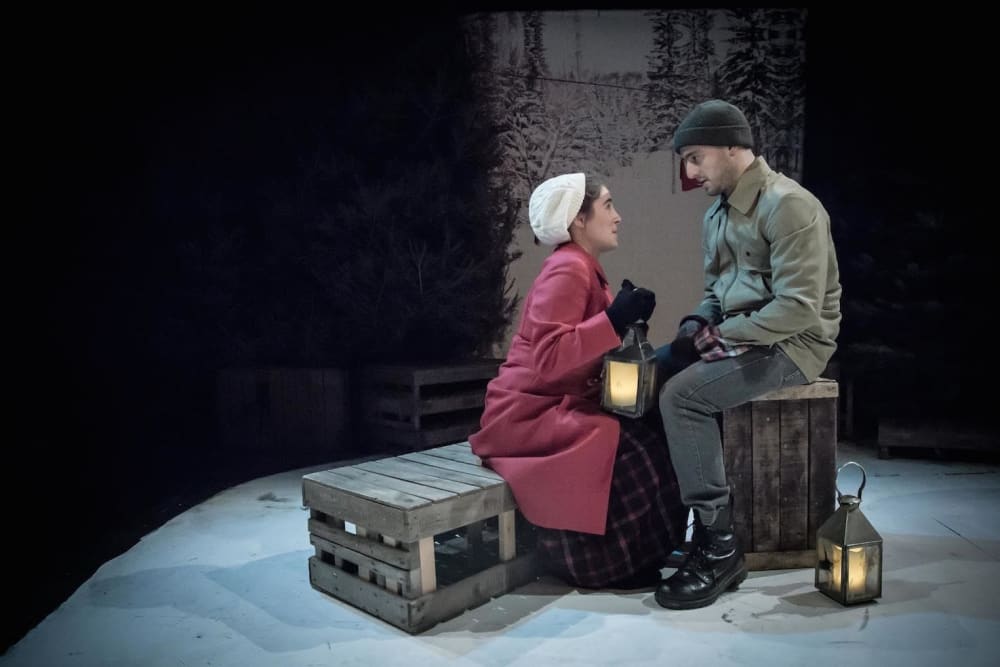 Almost is a place in the very north of the US state of Maine, almost in Canada: Almost because it almost exists.
It's the depths of winter and designer Amy Jane Cook presents a Christmas card setting of a fir tree snowscape. It is an almost real world where a man comes out into the cold in his pyjamas to find a girl spreading a blanket on the snow in his back yard to wait and watch for the aurora borealis, a place where folk look out for shooting stars in the clear sparkling heavens to make a wish.
They are one of nine different quirky couples through whom playwright Cariani explores aspects of love. There is nothing almost about these cleverly created characters, whole histories hinted at in their brief encounters, and nothing almost in the playing, here shared between six actors. They bring warm blood to a cold climate in a blend of heartfelt humanity and metaphor.
Lucy Eaton as Ginette circles the world with a snowball to get truly close to Ian Keir Attard's Pete, Melanie Heslop waves goodbye to her rejected and run-over husband as part if the aurora while repairman East (Hamish Clark) thinks he can fix her broken heart. Patrick Walshe Mcbride's Jimmy is trying to get bask with Sandrine (Susan Stanley) the girl he ditched and tries to do so on her bridal hen night.
There's a guy who thinks he'll never have to deal with love who's taught to be afraid of pretty girls, a tattoo that turns out to be a prediction, a girl who wants to hand back the love her feller gave her and wants hers back in return.
There's a couple whose relationship is no longer working, maybe just hoping for something to drop from heaven, a woman who returns to Almost to say yes to an old proposal but has left it years too late, a guy who trying to find a way to say I love you and a girl who can't read the message and a pair of guys who literally fall in love (an old gag given a new twist).
This assortment of romantic vignettes of love found, love missed, love lost and love surprising is charming without being saccharine or sentimental. Simon Evans's deft direction gives it touches of wistful sadness and gentle humour that flower into hilarity.
Almost, Maine has been so popular in North America that it has already notched up 2,500 productions since its 2014 Portland debut. Its teenage appeal and the ease with which any underlying profundities, however pertinent, are easily assimilated have helped to make first choice for US high school productions for three years (and in the first four for two more).
This spirited Go People Park production now makes an undemanding and enjoyable Christmas bonbon for London audiences.
Reviewer: Howard Loxton