Alpha Beta
Ted Whitehead
Finborough Theatre
–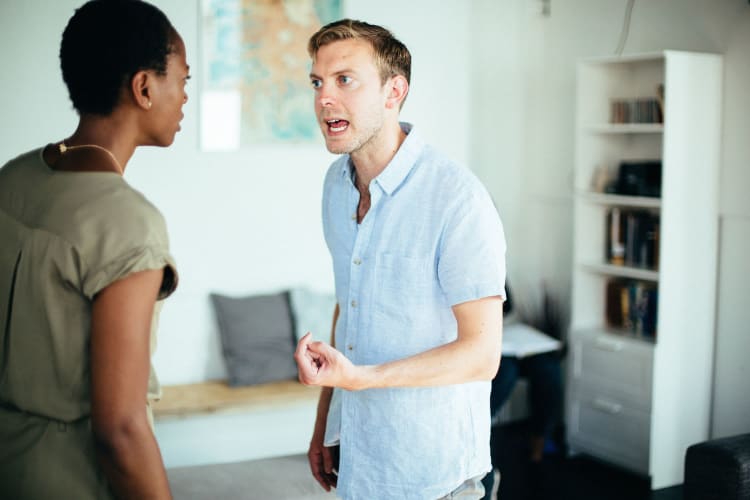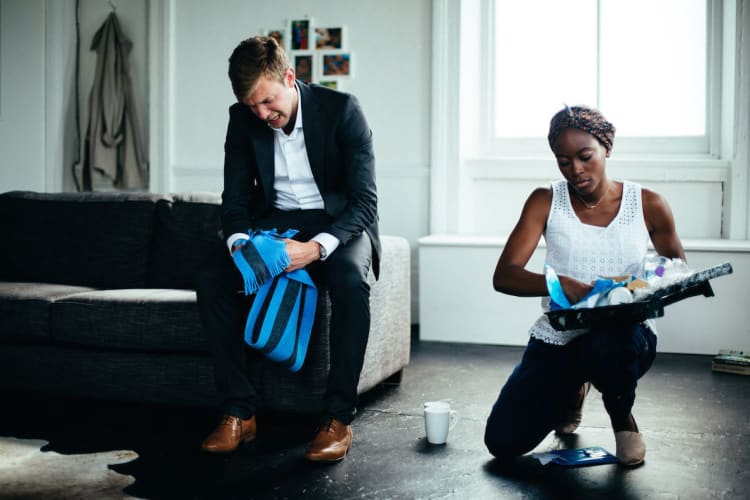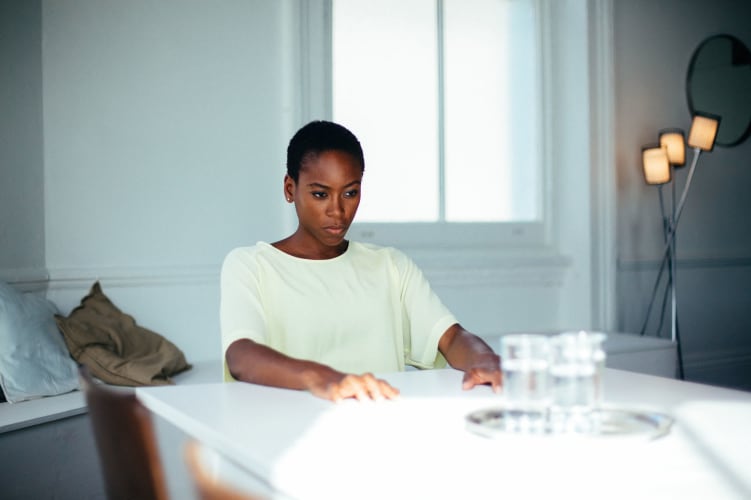 The Elliot marriage isn't working and frustrated Frank Elliot, minutes off his 29th birthday, would love to get out of it while his wife Norma tries to go on as normal.
When this play was written and first seen at the Royal Court Theatre in 1972 social attitudes, children's needs and all kinds of conformity pressured couples to keep up at least the illusion of wedded bliss while experiencing the opposite.
The play's three acts (played here without an interval) range over nearly a decade but in this revival, directed by Purni Morrell, there is little to suggest either time passing or any precise dating. A reference to shillings and pence prices in the last scene makes it pre-decimalisation, but it isn't played particularly in period and that does make this young couple's attitudes seem a little old fashioned, out of kilter with the way people their age now treat divorce and marital responsibilities.
It still presents a strong, painful picture of the way marriage can break down. Is it because of what Frank calls a "stallion-style morality"?
"The male pokes everything he can get until one day he inadvertently pokes himself into wedlock; after that he stops poking and starts lusting. The morality is rigid because, once married, the male never actually pokes anything else; and it's depraved because he lusts his life away in masculine obscenities and dirty jokes."
That's Frank in the first act; by the end he has set himself up elsewhere, though coming back to keep up appearances. As they move ever further apart, the play shows Norma becoming increasingly desperately while trying to cling on to some kind of normality.
Beautiful Tracy Ifeachor may seem calm as she roller-paints a wall or sits at a table but in this intimate staging, with audience sitting on the sofa or at the dining table in the family sitting room, you can see the tension in her fingertips. The production doesn't allow any sympathy for Christian Roe's Frank, but surely the blame can't be all one-sided.
Despite the up-close violence and intimacy of the production, it produces little empathy and the eloquence of some of the dialogue is further distancing, leaving the audience merely observers.
People still find themselves trapped in relationships, though the pressures today may be different and, while the frustration and feeling are here forcefully captured, the production gives too little sense of the root causes of this fracturing of family.
Reviewer: Howard Loxton