Alphabus
Directed by Reggie 'Regg Roc' Gray
Young Identity
Great Northern Warehouse
–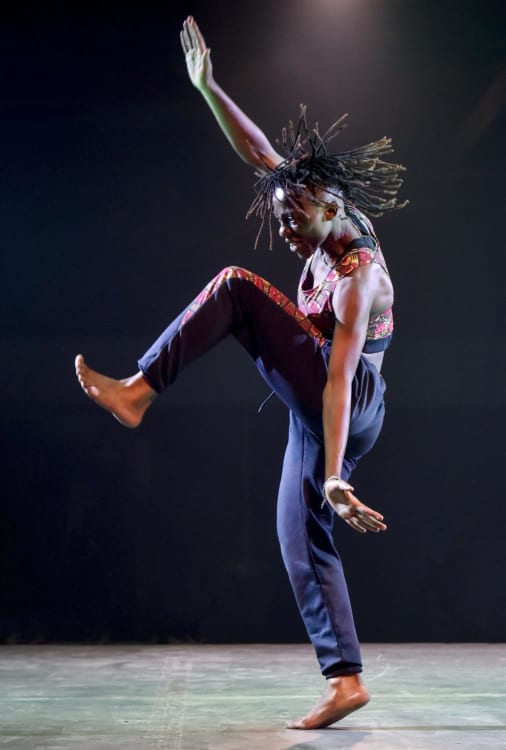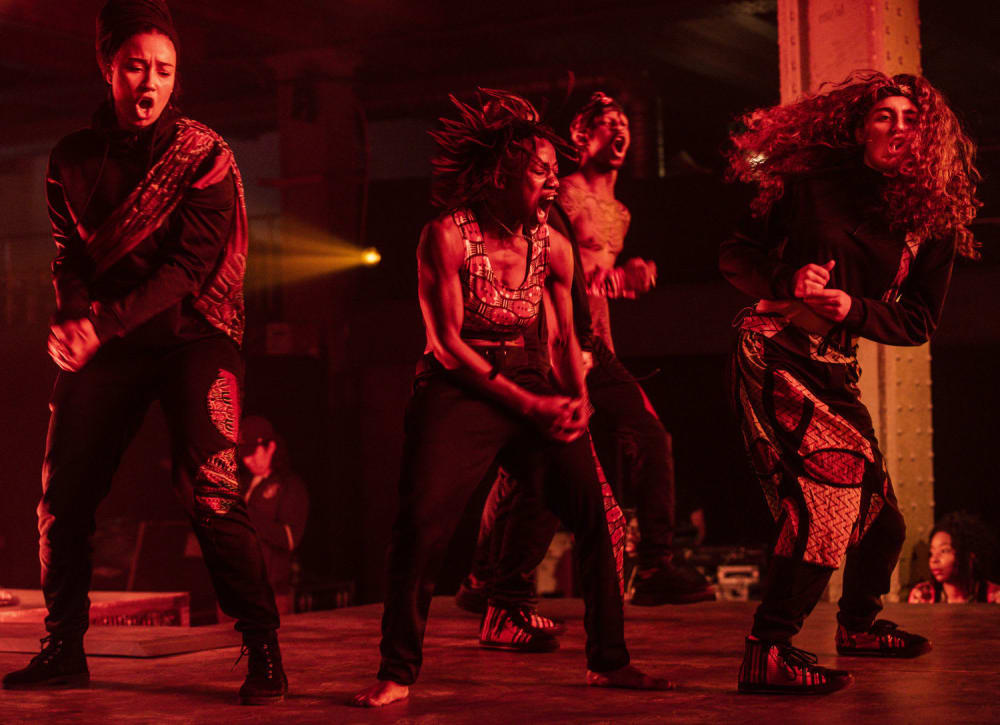 Alphabus—the result of a two-year collaboration between Manchester's youth spoken word collective Young Identity and dance company FlexN, directed by Reggie 'Regg Roc' Gray—follows on the heels of FlexN Manchester, a huge hit at Manchester International Festival 2015. It's a unique, interdisciplinary show at MIF19 that combines spoken word, dance, rap and storytelling. The different art forms give the show's young, ten-strong cast the chance to showcase their diverse talents.
The piece depicts a mythological world "where words are counted and weighed"—something that's hard to imagine in an age when people can endlessly, angrily, spout their opinions into the digital abyss of the Internet. It's a story of the power and value of language, and of censorship. Alphabus, the eponymous hero, discovers a new book containing words long hidden by his father, Lexicus, and conflict erupts. A blisteringly quick rap battle between father and son results in Lexicus admitting defeat, but this is no straightforward war of words.
Myths and legends may seem an oddly old-fashioned choice of subject for a piece by young performers, but the universal elements of language and telling stories are what come through—rather than a preoccupation with figures from the past.
In addition to the verbal fireworks, there are different choreographic languages at work, unique to each performer. From the smooth and articulate movements that mirror the fluid spoken word, to the dynamic, energetic and acrobatic, and the mesmerisingly sinuous, dance complements language, weaving around the narrative.
The spoken word is at times lyrical and beautiful, at others naturalistic. There are some provocative, hard-hitting sound bites too—one performer asks "why do we fear speech?"—that speak volumes of the younger generation's frustration with the status quo, and desire to shake things up.
The Great Northern Warehouse is an atmospheric venue—the stage lights catch its brick arches to great effect—but it also has some problems, such as the vertical beams that block sight lines. Staging the piece on a long, raised catwalk stage that the audience stand around mostly deals with this problem.
The evening culminates with an encore, led by Reggie himself—an improvised showcase of pure dance talent from the performers, which lifts the mood and energises the audience. It's a great, crowd-pleasing way to end the show.
Reviewer: Georgina Wells