Amadeus
Peter Shaffer
National Theatre
National Theatre Live
–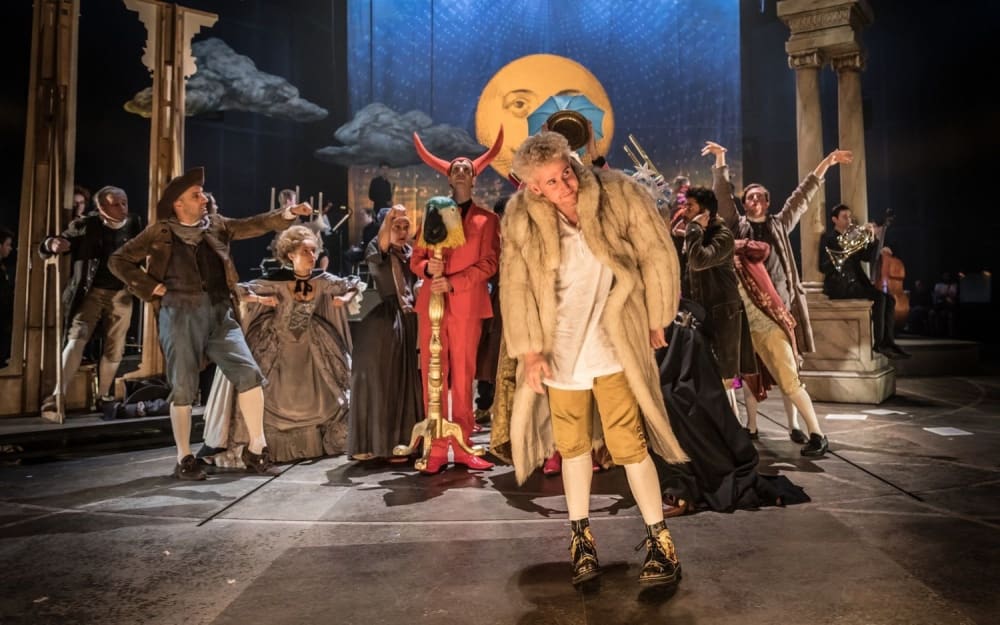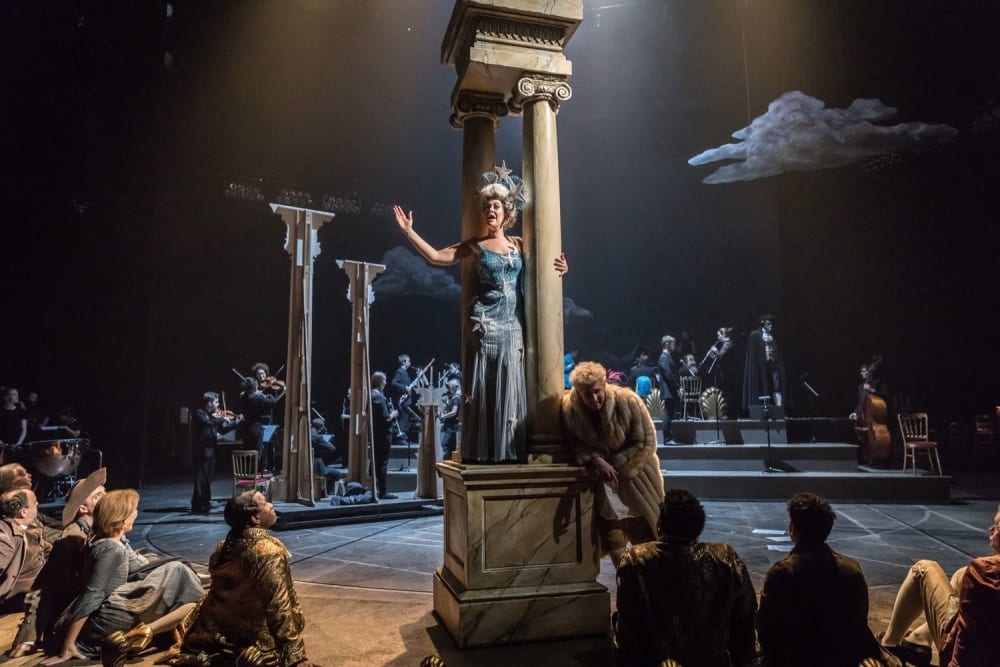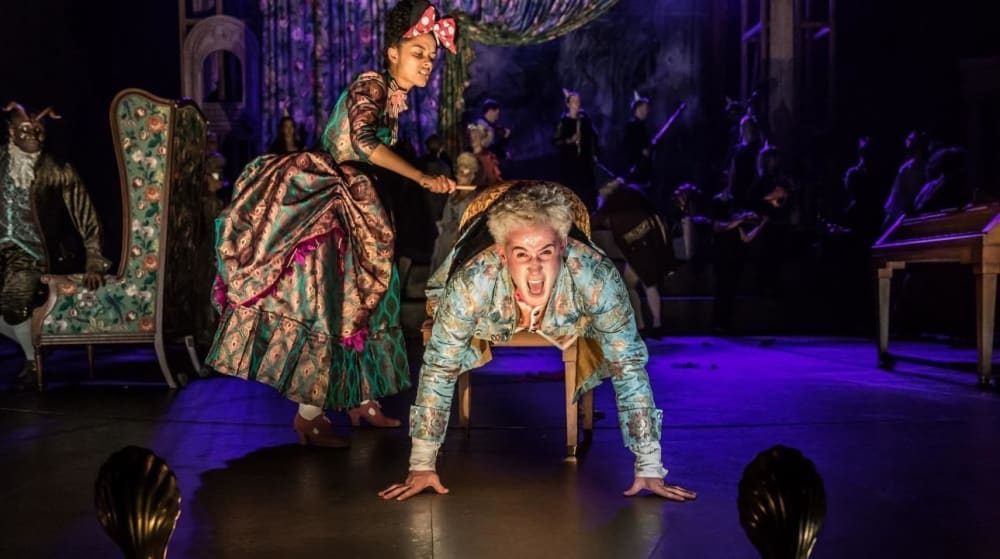 Originally written for this stage in 1979, Peter Shaffer's biography of Mozart's later life as seen through the biased eyes of jealous Vienna Court Composer Salieri returned to the Olivier in 2016 and is being given this limited free streaming as the last of the current series of the National's digitally shared productions on YouTube, although they have said, "future digital activity to connect with audiences in the UK and beyond is planned." Hopefully, that rather vague statement means we get to see more productions like this.
The play is framed by the older Antonio Salieri (Lucian Msamati) confessing his sins at the end of his life. When young, he promised his loyalty to God if he could become a composer, and for a long time God appeared to have answered his wishes. Then, as official composer to the court of Joseph II (Tom Edden) in Vienna, he has to welcome a young composer who has been causing a stir around Europe since the age of 5, Wolfgang Mozart (Adam Gillen).
His first encounter with the young prodigy, as he had been hailed, is overhearing a conversation between him and his fiancée Constanze (Karla Crome), from the lower classes and so not approved by his father, in which Mozart comes across as egotistical, vulgar and childish, but then he hears some of his sublime music. This makes him question whether God has really kept His part of the deal, if someone like this could produce music that makes everything he has ever written look mediocre at best. If he cannot compete with Mozart as a composer, his only option, he feels, is to conspire to ruin the younger man.
The rest of the play shows Salieri's attempts to do just that, until Mozart falls ill and dies at the age 35. To be fair to Salieri, Gillen's Mozart is exceptionally annoying for most of the time with no doubts about his own genius, although for someone who has been told he is a prodigy for most of his life, it must be hard to grow up well-balanced (imagine if Donald Trump actually had an exceptional talent for one of the things he claims he is great at). When Salieri tries to compliment him on his score for Don Giovanni, Mozart replies, in his irrittatingly babyish voice, that it is "the best opera ever written, and only I could have written it."
But then it must be remembered that this is being told by old Salieri many years later as he atones for his sins and justifies his actions, so there may be some exaggeration. In this role—undoubtedly the leading, if not the title, role—Msamati is exceptional as always. Those YouTube commenters who claim that he was only cast due to some 'politically correct' conspiracy either haven't watched it or have a large blind spot that harms no one more than themselves. This is the second great role I've seen him play in the last week (the other being as Iago in the RSC Othello on BBC iPlayer) and both performances have been stunning.
This is the kind of play that is seen at its best when performed by a company with the resources and budget of the National Theatre. Designer Chloe Lamford's set doesn't appear complex on the surface, but the use of the Olivier's drum revolve and other machinery to make things appear and disappear and to suddenly produce an orchestra pit in the middle of the stage is impressive. And of course a cast or 22 actors and opera singers and the onstage presence of the London Sinfonia with 21 musicians is a lot of wage bills for most theatre companies.
Michael Longhurst's slick revival of this great play brings out the theatricality of Shaffer's writing and Msamati certainly makes the most of the huge central role in a performance that is well worth catching before it disappears.
Reviewer: David Chadderton