Amélie the Musical
Book by Craig Lucas; music by Daniel Messé; lyrics by Nathan Tysen and Daniel Messé
Hartshorn-Hook Productions and Selladoor Productions in association with the Watermill Theatre and Broadway Asia
Alhambra Theatre, Bradford
–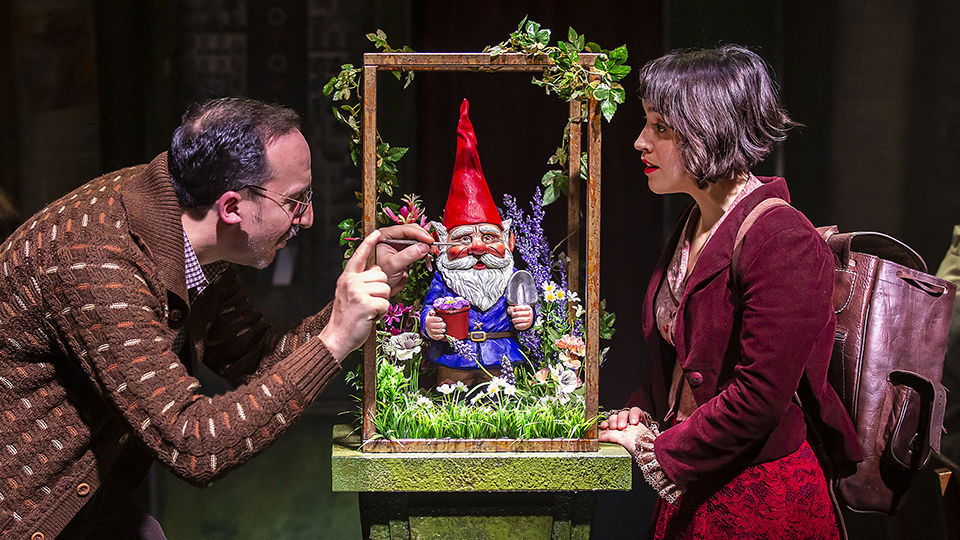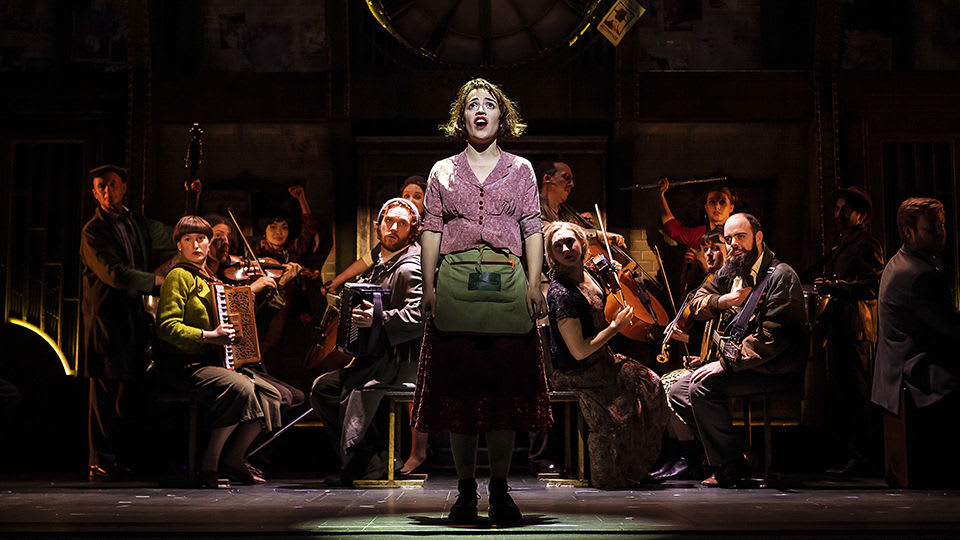 It's been nearly two decades since Amélie (2001) captured the hearts of cinemagoers all over the world, becoming one of the most successful French films of all time and launching its leading lady, Audrey Tautou, into megastardom.
Given the film's huge popularity, it's hardly surprising that it was identified as an ideal candidate for a musical makeover. However, when Amélie the Musical finally arrived on Broadway in 2017, it met with indifferent reviews and only lasted for 56 performances. To ensure a better fate for the UK production, the show has been significantly reworked in order to restore the distinct whimsical feel of the original film.
The only child of an emotionally cold father (Jez Unwin) and a neurotic mother (Rachel Dawson), Amélie Poulain (Audrey Brisson) grows up to be a sweet-natured but socially maladjusted young woman who retreats into a world of fantasy. Years after her mother's untimely death (she is squashed by a suicidal death while visiting Notre Dame), she leaves home to become a waitress in a café in Montmartre.
In the café, Amélie is surrounded by a gallery of charming oddballs—including including her boss Suzanne (Kate Robson-Stuart), a former circus performer, and her colleague Georgette (Faoileann Cunningham), a hypochondriac tobacconist—but she lives a solitary existence, rarely dating or spending time with friends outside of work.
The death of Princess Diana, which roots us firmly in 1997, inspires our heroine to carry out small acts of invisible kindness to bring happiness to those around her. However, a chance encounter with Nino (Danny Mac), a similarly strange individual with a predilection for collecting torn-up photo-booth pictures, offers Amélie a chance of personal happiness.
I adored the film version of Amélie when I watched it as a teenager, but I haven't revisited it in a long time. Given the inherent brashness of most musicals, I was curious to see how such an odd and delicate story would translate to the stage.
I'm happy to report that Amélie the Musical is a marvellous piece of work—by turns witty, magical and beguiling. Craig Lucas's script preserves both the deadpan humour of the original, and its delight in the eccentric. The musical is filled with delicious bits of silliness, with highlights including a singing goldfish (the suicidal Fluffy) and a demonic group of figs who torment a mean-spirited grocer.
If you're looking for memorable show-stopping tunes then Amélie the Musical doesn't quite fit the bill. That being said, Daniel Messé's folksy, Gallic-inspired score is often beautiful, and is thrillingly performed by a 16-strong cast of actor-musicians who glide across the stage whilst playing violins, double basses, accordions and flutes. Despite the overriding delicacy of the score, the most memorable number of the show occurs at the end of the first act where Caolan McCarthy delivers a superb pastiche of an Elton John ballad—this sequence is worth the price of admission alone.
The show is also a visual treat. Madeleine Girling's gorgeous two-storey set lovingly recreates the façade of a Paris Métro station, and a large clock face on the upper level opens up to reveal Amélie's small but riotously colourful retreat from the outside world. The production's fairy-tale vision of Paris is further enhanced by Elliot Griggs's sepia-toned lighting.
Audrey Brisson is utterly superb in the title role, combining emotional nuance with deadpan humour and an impressive level of physicality. Her lover, Nino, is skilfully played by Danny Mac, subtly convincing us of the character's eccentricity. Together, these two performers have undeniable chemistry—indeed, you could have heard a pin drop during their long-awaited first kiss. They are ably supported by a versatile and talented ensemble.
Director Michael Fentiman has shown that Amélie can work brilliantly on stage, and I hope that this production will have an afterlife once it has completed its tour in Leicester.
Reviewer: James Ballands