Amélie The Musical
Book by Craig Lucas, music by Daniel Messe, lyrics by Nathan Tyson & Daniel Messe
Hartshorn-Hook Productions and Selladoor Productions, in association with Watermill Theatre and Broadway Asia
Opera House, Manchester
–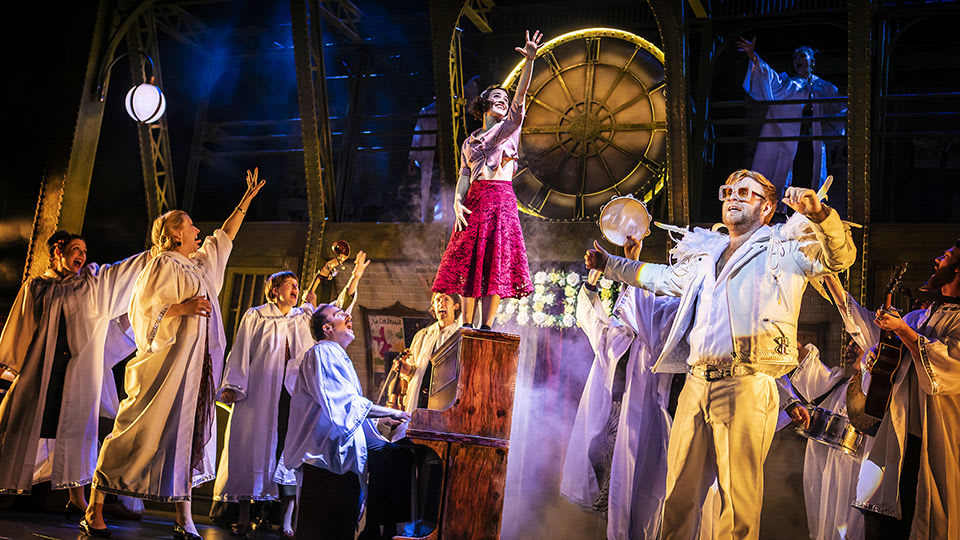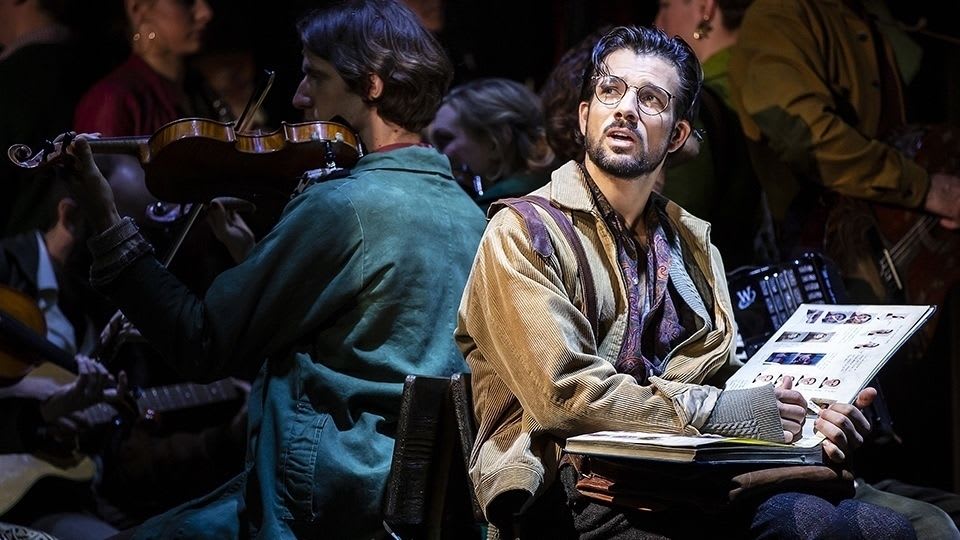 Amélie, the quirky French romantic comedy movie, becomes Amélie The Musical—an even-quirkier version–in this big-hearted, bold, occasionally baffling but always delightful show.
The team behind it have had three goes at getting it right on Broadway, and there are still moments here when it feels like a work in progress. But for all its daffy storyline, cooky characters and wild imaginings, it's a production with which you can't help falling in love.
The title character, played with nonchalant charm by French-Canadian screen star Audrey Brisson, is a Parisian waitress whose comically-damaged childhood turns her into a lonely young woman who nevertheless delights in delivering acts of kindness to any other lost souls around her, becoming "a godmother of the unloved."
That's the relatively-simple bit. For Amélie The Musical, like its cinema counterpart, was always destined to be a show that delights in upending convention.
So the cast, a terrific ensemble of actor-singer-musicians, play all instruments live on stage; perform around puppets and other imaginative props; use continental-style mime and movement; and deliver it all in an operatic sung-through way.
And that's all before you throw in zee French accents, a suicidal goldfish and the outsized figs!
It's not easy, but sink yourself into its strangeness and it's a rewarding night of theatre.
The musical maybe expects a little too much prior knowledge of the movie, so it might be time to dust off the DVD, or take a quick correspondence course on your computer.
Brisson owns the central role. Her stage background, in companies like Kneehigh or with Cirque du Soleil, make her easily at home in such a production, flying up to her clocktower apartment high above the stage (beneath a lampshade naturally!) with ease.
Danny Mac, the Strictly star, is now a staple of British musical theatre and equally comfortable as love interest Nino, a man working through his own eccentric behaviour.
Reviewer: David Upton