Amélie
Craig Lucas (Book) Daniel Messé and Nathan Tysen (music and lyrics)
Watermill Theatre Company
Watermill Theatre Newbury
–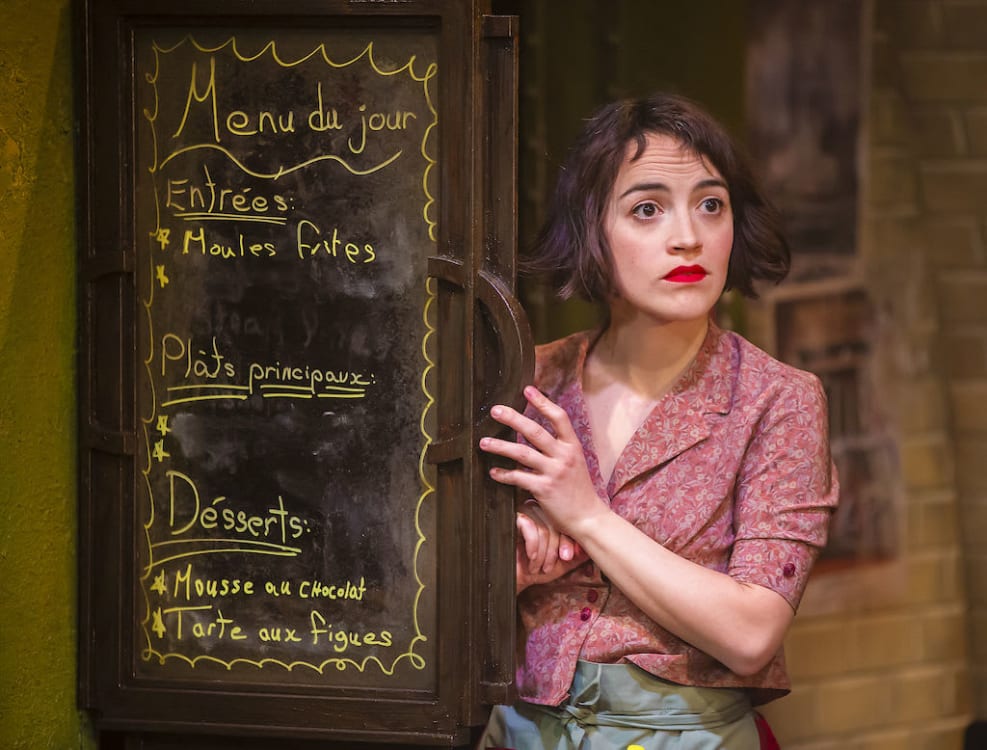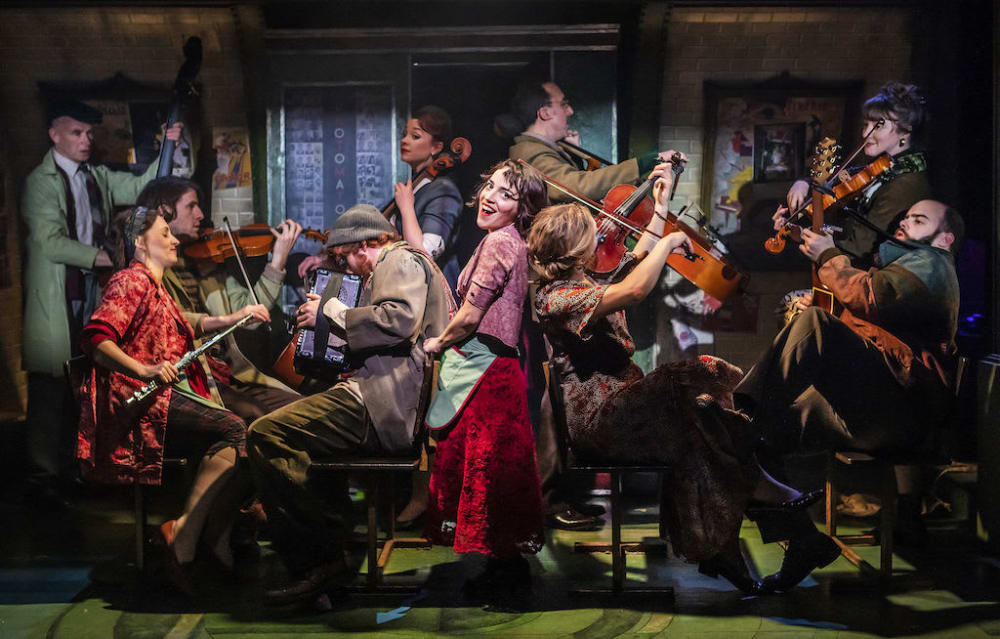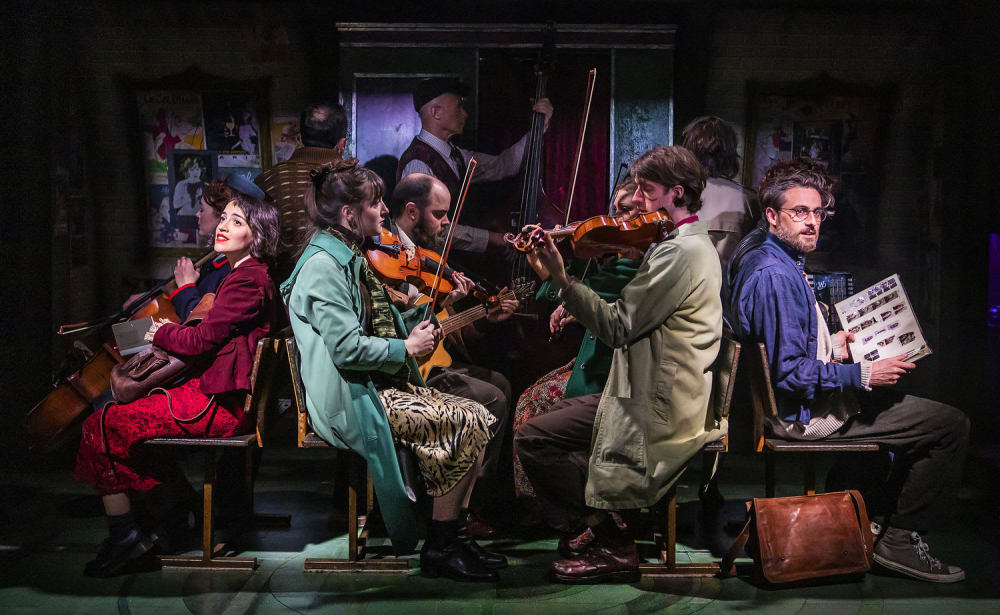 The Watermill's production of Amélie is a sheer joy!
This whimsical story of love and kindness by Craig Lucas, Daniel Messé and Nathan Tysen receives its UK première at the Watermill before embarking on an extensive tour. It is skilfully adapted from the 2001 film and has a stellar cast. They are all highly accomplished actor / musicians who are superb storytellers, sing with a passion and are gifted musicians who bring Barnaby Race's vibrant new score so delightfully to life.
Audrey Brisson is simply outstanding as Amélie. She has such talent and a beautiful singing voice with an expressive innocence and fragility that endears her to the audience. As a young girl, she suffered from a heart condition and is cocooned by her doctor father Raphael (Jez Unwin) and her neurotic mother (Rachel Dawson) who educate her at home. She feels isolated, seeking solace with her goldfish who she speaks too, but her parents force her to release it into the Seine.
On a trip to Notre Dame, her mother is tragically killed. Raphael is devasted and has her ashes placed in a garden gnome and creates a shrine for his wife. There is much humour in the musical. Amélie leaves home to start a new life as a waitress in Montmartre and her life is about to change forever.
Here she meets her fellow workers: the café owner Suzanne (Kate Robson-Stuart) who was also a circus performer; the hypochondriac Georgette (Faoileann Cunningham) and Gina (Sioned Saunders) as well as the streetwise blind beggar (Josh Sneesby). It's a happy place with a stream of regular customers including Gina's ex-boyfriend Joseph (Samuel Morgan-Grahame) and the poet Hippolito (Caolan McCarthy).
On the night of the death of Princess Diana, Amélie discovers a metal box containing a boy's treasures and sets on a quest to reunite it with the owner helped by the elderly frail painter (Johnson Willis). She falls in love with Nino (Chris Jared), who works in a Pigalle sex shop and collects discarded photos from Metro stations' photo booths. But who is the mysterious man (Oliver Grant) who visits the booths? Amélie's imagination takes flight.
She dreams of her funeral in the style of Diana's and the first act ends with a show-stopping number with Caolan McCarthy as Elton John who brilliantly performs a gospel song with the whole cast.
Madeleine Girling's multi-level set design inventively recreates the ambience of Paris and is full of fascinating surprises and is complimented by atmospheric lighting by Elliot Griggs with sound from Tom Marshall.
There is so much to enjoy in this magical production which is imaginatively directed with élan by Michael Fentiman. Amélie is an absolute triumph!
Reviewer: Robin Strapp