American Idiot
Music by Green Day, lyrics by Billie Joe Armstrong, book by Billie Joe Armstrong and Michael Mayer
Sell a Door
Arts Theatre
–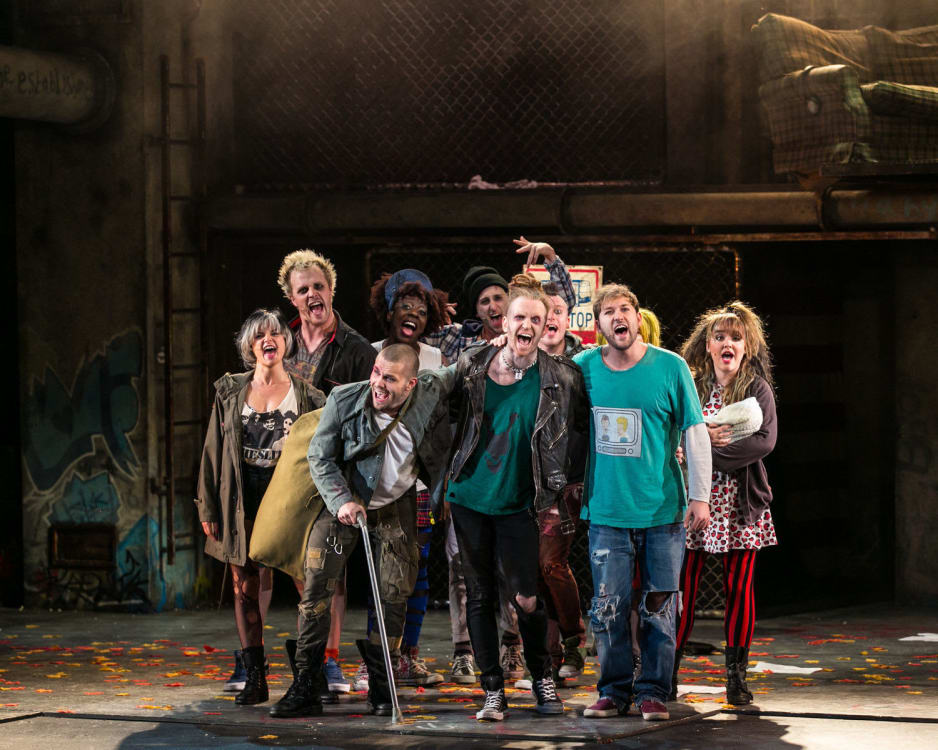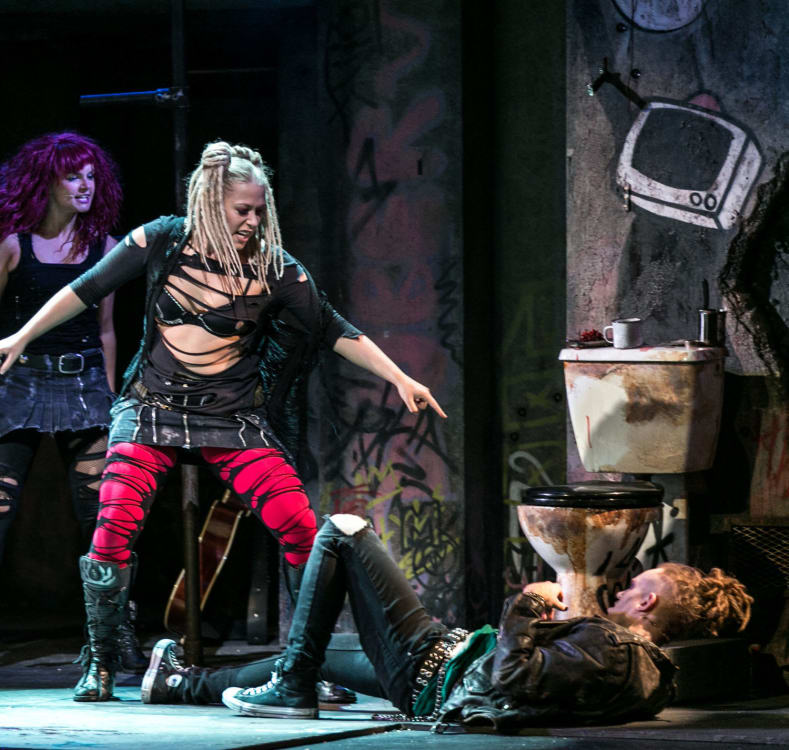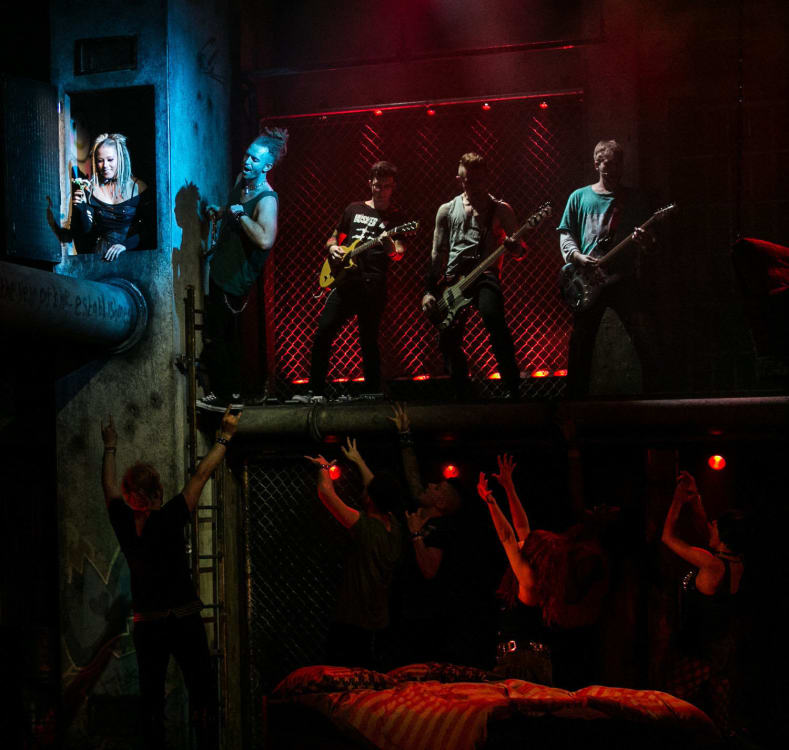 On a stage scrawled with graffiti, three young men watch clips of the falling of the Twin Towers, and George W Bush telling us that, "either you are with us, or you are with the terrorists"
Angrily the three pick up guitars and perform the fast rousing attack on the American media in the song that gives its name to the musical American Idiot.
Can you hear the sound of hysteria... And sing along to the age of paranoia
It is a powerful opening and is followed by an almost continuous play in over one hundred minutes, of twenty-two songs including two medleys.
This is a bleak view of America in which male youth with no sense of community, and cynical about the world, drifts without purpose into drug abuse.
The story is slight but feels lifted from a stock Hollywood teen movie.
The three restless friends decide to leave for the city. Will (Steve Rushton) has to drop out of the plan when he learns his girlfriend Heather (Emma Housley) is pregnant. Tunny (Alexis Gerrard) joins the army and leaves for war. Only Johnny (Newton Faulkner) lonely and depressed reaches the city. He quickly falls in love with a young woman we only ever know as Whatsername (Amelia Lily).
Both Will and Johnny are shown drifting into excessive drug taking, which breaks up their relationships. Tunny is seriously injured in the war.
However the three are finally reunited in the 'homecoming medley' and it looks as if they will happily settle down.
Women have a very functional role, admiring the men, having a baby, and nursing Tunny back to health. But that role is important because the men do sing about them and they are given the opportunity to sing.
Characters are very one-dimensional. The dialogue is minimal and includes some very weak jokes, one of which concerns the consequences of Johnny forgetting to shower.
Performances are energetic and effective in delivering a busy stage of movement to the almost continuous wall of sound.
Occasionally the pacing would slow to a more sentimental ballad such as "Boulevard of Broken Dreams".
Anyone who likes the Green Day album American Idiot can be reassured that the enjoyment of the music in this show will have little distraction from the safe conventional story, the slight characterisation or the tokenistic dialogue.
Reviewer: Keith Mckenna