Amortale
Circus Ronaldo
London International Mime Festival 2015
Queen Elizabeth Hall
–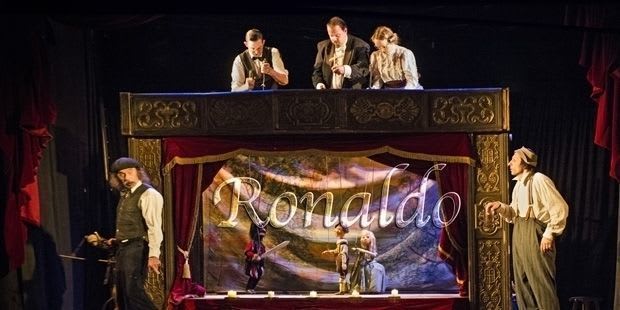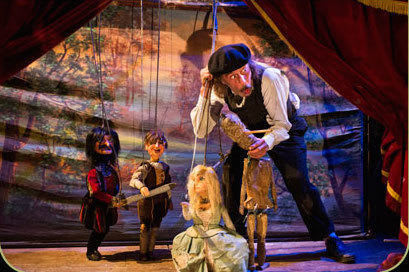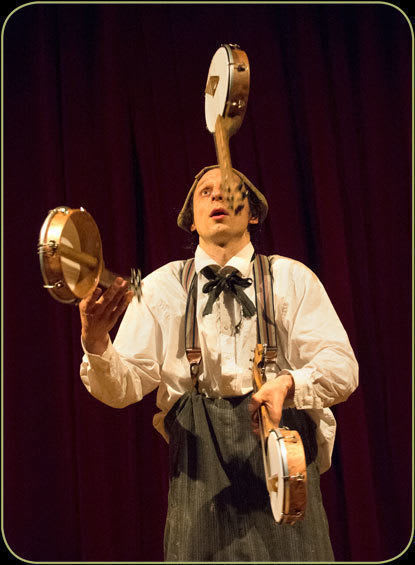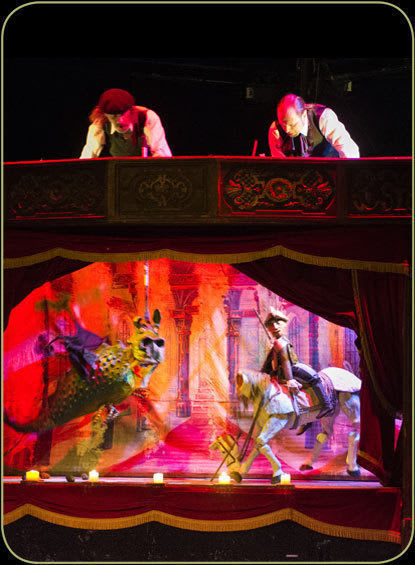 Circus Ronaldo is a close-knit family enterprise that stretches the meaning of mime, extending the genre to embrace grand opera, sleight-of-hand magic, puppetry, juggling, tightrope walking and other circus skills as well as delightful clowning.
They draw on roots that go back through six generations to acrobat Adolph Peter Vandenberghe who ran away from home in Ghent in 1827 to join the circus.
Travelling theatre staging cloak-and-dagger dramas followed and then a mix of elements that has produced the current show: an eclectic variety bill that mixes its different show business elements to hugely comic effect.
Mozart melds with Sicilian marionettes, glass-shattering soprano and booming baritone are deft-fingered puppeteers, a sad-faced clown a king of balance, a persistent Pinocchio vendor a dangerous liability.
A rococo proscenium flanked by organ pipes is a reminder of the traditions the company continues. Its forestage becomes a circus space and its red velvet curtains open to reveal another puppet stage. A presentation of musical numbers that range from popular ballad to opera begins well before the official performance time and then blends into the show proper.
This "warm-up" already engages the audience directly and the rapport of these performers with those they are entertaining makes a huge contribution to the joy that they create among them.
The occasional physical involvement of audience members is relaxed and never embarrassing and their skill in handling humour demonstrated when a prelude to juggling three banjos in the air sparked off one particularly noticeable laugh above the rest of the house and just a look in that direction led to uncontrolled hilarity that went on for ages before managing to continue.
So happy are the audience in these performers' hands and so confident that they can handle anything that even power breakdowns and furious fires draw huge laughs.
Amortale, the title fig-leaved story of Adam and Eve, complete with God's thunder and a downpour, is only a tiny part of this riotously funny yet touching entertainment. I hope that Circus Ronaldo will be returning to London soon with their idiosyncratic clowning—they are such fun!
Reviewer: Howard Loxton