An Adventure
Vinay Patel
Octagon Theatre
Octagon Theatre
–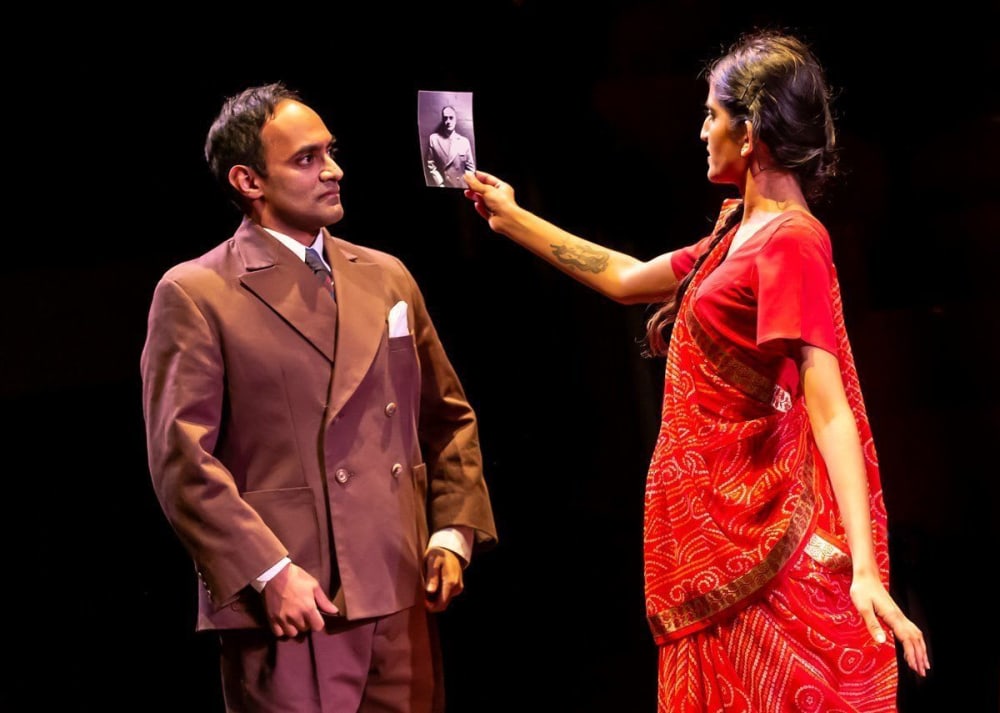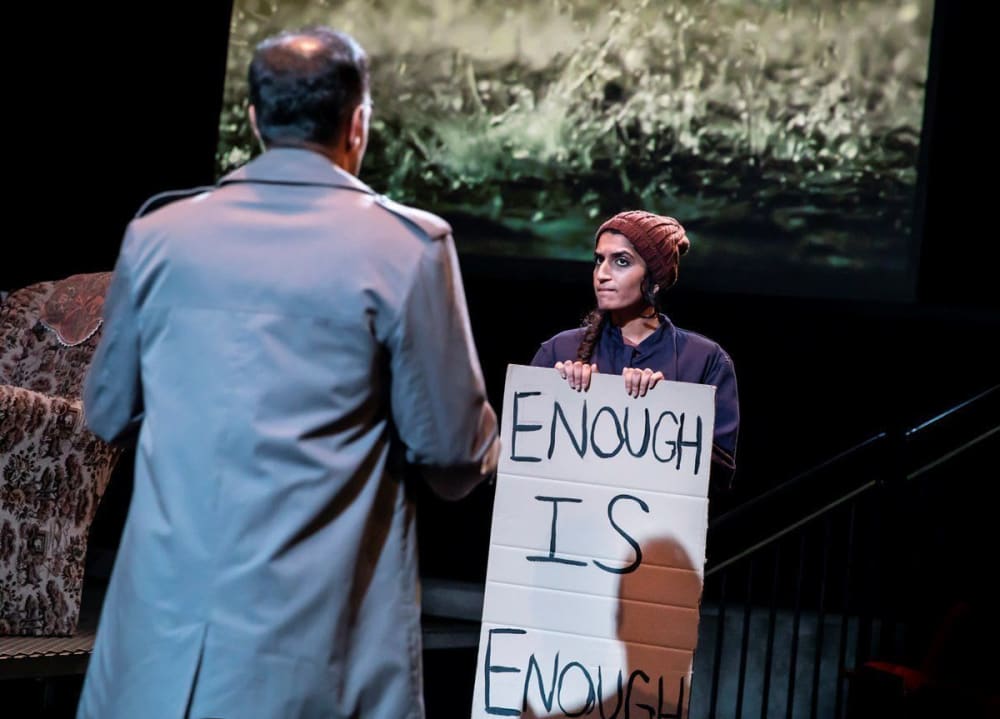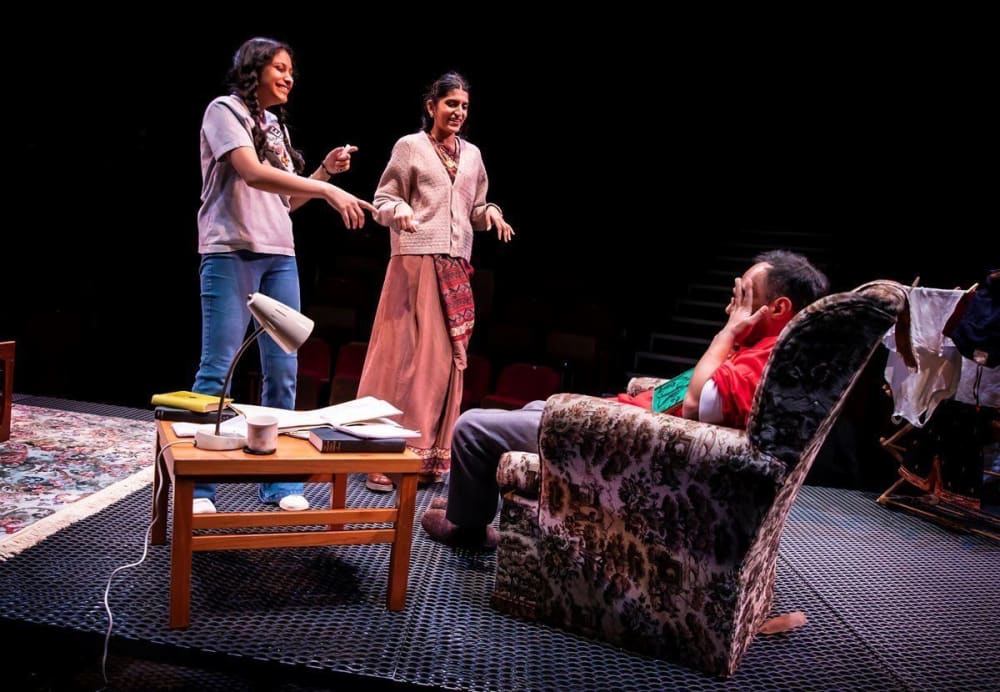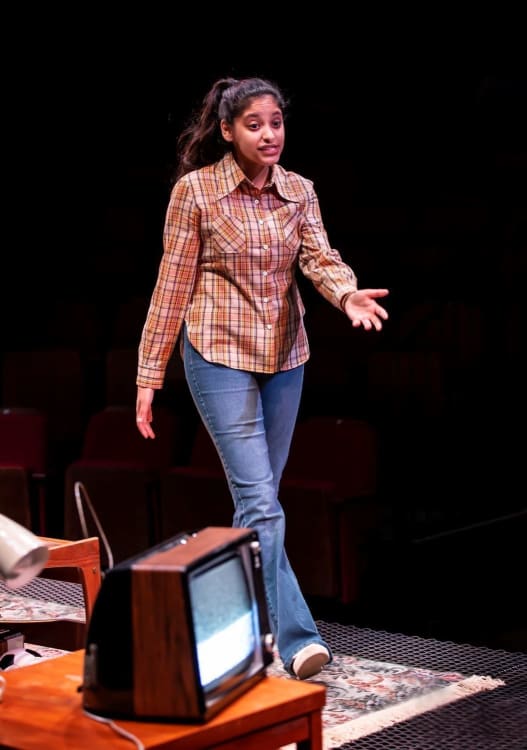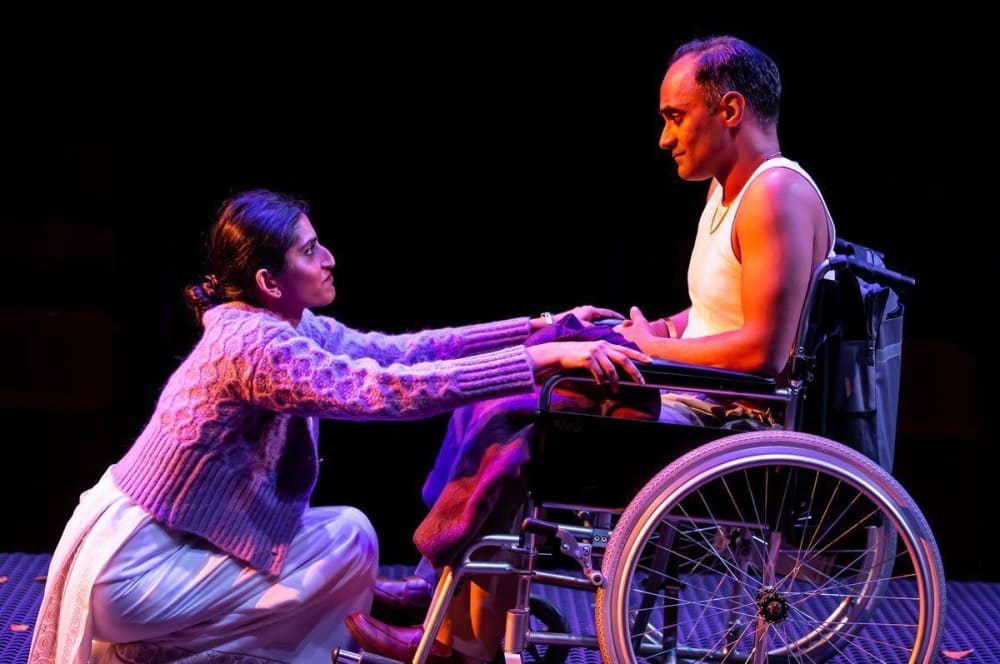 The Octagon's opening production of 2022 is epic in a number of ways, as it fills more than 3¼ hours in the theatre with a story that spans more than half a century.
It begins in 1954 in Ahmedabad, India, when Jyoti (Saba Shiraz) is choosing between the five men her father has picked for her as potential husbands. She says she is 16 and that Rasik (Esh Alladi) is a little old to be marrying at 22, but he had to nurse his family who all died of disease. Jyoti is outspoken to the point of rudeness, while Rasik is shy and a bit stuffy in his ways, but she picks him anyway.
Rasik returns to Kenya, the place of his birth, and Jyoti joins him 18 months later, but this is in the middle of the Mau Mau Rebellion against British rule. He meets David (Dan Broni) who, being black, is not allowed to own property, so Rasik buys a farm for him to live and work on. However their partnership is never stable—Rasik believes that change for the better will come with hard work and patience, whereas David may be more involved with the armed rebels than he lets on—and they don't part on the best of terms when Rasik decides it is too dangerous to bring up a family there.
Following the first interval, they are in London in the late '60s and '70s, with time jumps signalled by short snatches of Bowie, Sex Pistols and The Clash. Rasik wants to improve their lives by working hard and passing his exams, but Jyoti forms a trade union and goes on protest marches to demand that Asian women in factories are paid the same as white workers. Their eldest daughter Sonal (Jessica Kaur) helps her mother, but there is a clash when she decides she wants to go to university in Newcastle rather than somewhere more local.
After the second interval, Rasik is in a wheelchair and wears a catheter as they return to Ahmedabad in 2018 after the death of Jyoti's sister, whose daughter Joy (Kaur again) is bitter that she didn't visit when her mother was alive. Jyoti decides to return home via Nairobi to find David, now the owner of a smart city centre bar, but he isn't as keen on a reunion and gives them a gruesome account of what happened to him at the hands of soldiers when they turned him away just before they left.
The play is a a tender but troubled relationship story that touches on the political and personal struggles of the couple and people like them across three continents over six decades. It confronts some difficult issues through the clashes between the characters, but there is also lots of warmth and humour—and some very funny lines—plus a small coup de théâtre ending as designer T K Hay's fairly simple traverse set comes to life for the final showdown between man and wife.
But it is long; I was told before the start that they'd cut the running time, but it was back to at least the published length on press night and the two full-length intervals seemed a bit of an indulgence that may have benefitted the bar but had people leaving before the end to catch their last bus or train (and I moved into the next charging period on the car park—the Council is still making a mess of the roads and so there are no non-disabled street parking spaces currently).
The first act flew by for me, as these great characters drew me into their stories and their lives. The second act has a few static moments but some great ones too, but the final act is very slow and ponderous, with an ending that didn't feel entirely satisfying.
However there are some wonderful performances that carry it off. Alladi's name on the bill would be enough to attract me to a production—he was a terrific Will Mossop in Hobson's Choice at the Royal Exchange in 2019—and he certainly doesn't disappoint here with a beautifully nuanced performance, totally believable throughout. As Jyoti, Shiraz, remarkably making her professional stage debut in a huge role, has all the strength and certainty the character requires, while Broni brings the frustration of someone politically active and angry trying to get through to the politically naïve and privileged. Kaur, also making her debut, gives impressively natural performances as Sonal and Joy.
At its best, this is compelling theatre, but it would be greatly improved I believe if director Kash Arshad could pick up the pace in some sections, particularly towards the end after the audience has already been sat for around three hours.
Reviewer: David Chadderton