An Elephant in the Garden
Michael Morpurgo adapted by Simon Reade
Poonamalee Productions and Exeter Northcroft Theatre
Corn Exchange Newbury
–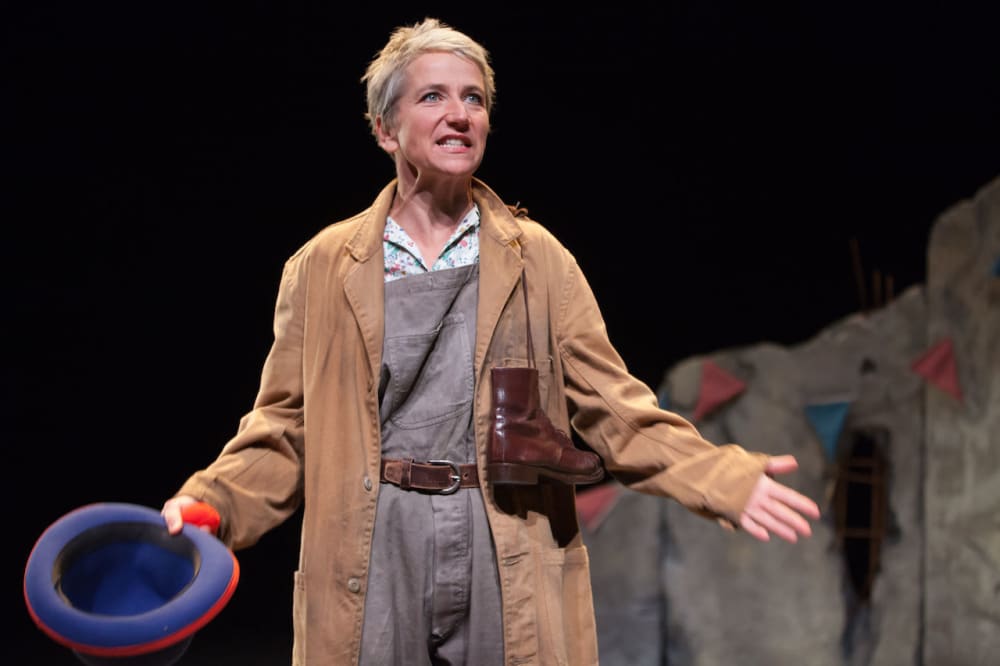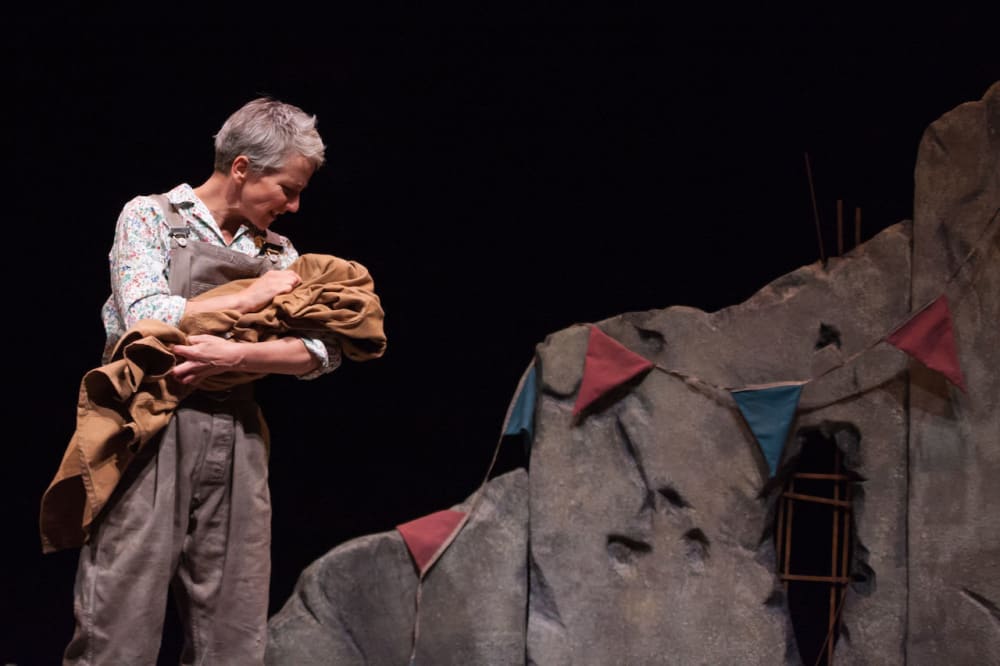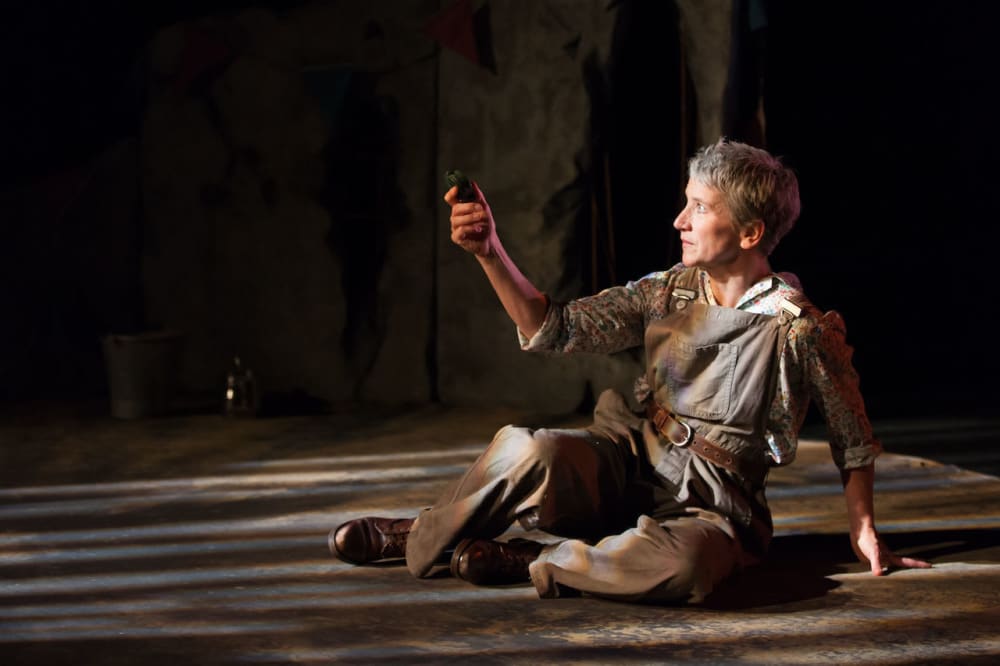 Michael Morpurgo is a well-loved and prolific writer of children's stories that have been adapted for the stage, film and radio. He was appointed as the Children's Laureate in 2003 and has written challenging and moving stories about war and animals such as Private Peaceful and War Horse.
In this clever adaption of An Elephant in the Garden by Simon Reade, we are initially briefly transported to Berlin, a city divided by the infamous wall that divided the East and the West, Capitalism and Communism when it is about to be pulled down much to the jubilation of the Berliners and the Western World.
Decades before in a war-torn Dresden in Germany in 1945, during World War Two, we meet a young girl Lizzie and her mother Mutti. They are desperate to escape the onslaught of the RAF bomber mission to destroy the city and somehow reach safety.
Along the way, they rescue an elephant called Marlene who has been set free from the local zoo and a variety of refugee waifs and strays as they struggle to escape the bombing.
In this impressive solo performance, Alison Reid is simply superb as she brings all of these characters to life in a true master acting class that demands our admiration.
She seemingly effortlessly creates the individuals that she meets on this endless journey, each one carefully portrayed with appropriate accents and physicality including Peter, a Canadian navigator who was shot down, as well as a group of choirboys who are on the run and the Countess who protects them all from the Nazis.
Not forgetting the plodding, obstinate, dogged four-year-old elephant Marlene who epitomises the very determination of the human spirit to survive despite all the odds.
Although a play for children, this is very much a story of the horrors and pain of war and love and does not shy away from these issues.
It also is a story of our present time with homeless, starving refugees seeking a new life and walls being built and politics and politicians determined to keep them out and yet there is dogged hope that all will in the end be well.
It is astutely directed by Simon Reade, with a simple set comprising a circular floor cloth in the centre of the stage and a crumbling wall designed by Max Johns.
Mathew Graham's ever-changing lighting helps to create the various scenes and Jason Barnes's subtle sound design creates a vibrant atmosphere.
This is a poignant, imaginative production that is both thought provoking, entertaining and totally engaging.
Reviewer: Robin Strapp