An Enemy of the People
Henrik Ibsen adapted by Rebecca Manson Jones
JustJones&
New Diorama Theatre
–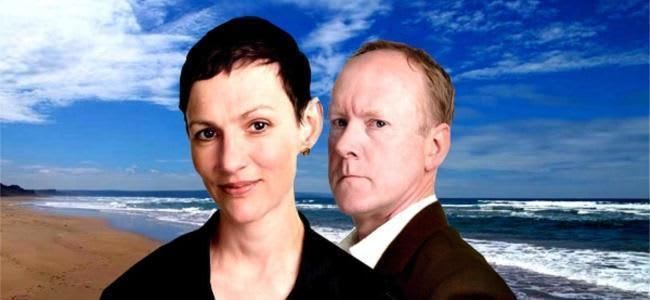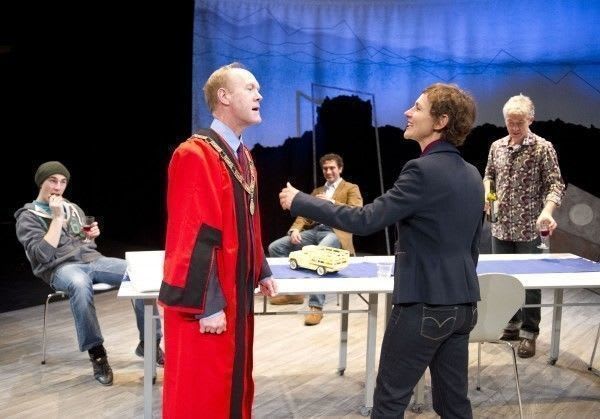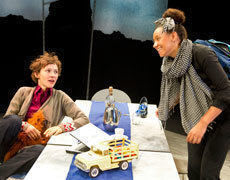 This radically-new adaptation of Ibsen's play transposes it to a fictional contemporary Cornish community where the council runs a spa, as in the original, but when Dr Thomasina Stockman (the character is now a woman, allowing an extra layer of implications) discovers something isn't quite the way it has been presented and wants to put it right, it is not the toxicity of contaminated waters that concerns her but ethics rather than public health.
Before this version of the play begins, the audience has already become part of the Porth Kregg community welcomed by the Mayor in his robes of office to a presentation about the Fairtrade, ecologically sound palm oil products produce in sustainable planting in Indonesia, and they are presented with tokens which they are to use in a future vote if there should be one.
Contemporary issues of ecology, exploitation of indigenous people, danger to wildlife and, more locally, problems of local housing costs and lack of jobs for young people are now all part of the ethical dilemma as well as shareholder profits and pollution.
Despite this radical updating, Manson Jones's version sticks mainly to Ibsen's scenario of the idealist do-gooder against those seeking personal advantage who then reveals her own contempt for those who disagree. Although its themes are given such topical relevance, placing the planet's future against personal gain, and the passionate performances of the cast in their highly motivated characters give the production vibrant life, this does begin to feel a metaphor for our world rather than a real place.
When the audience, as Porth Kregg residents, is called on to place their votes, the locally-recruited cast who join the actors are a somewhat contrived spectrum of the community and there seemed no chance for members of the audience to join. A ploy to take over the meeting, turning a discussion into a formal procedure, would surely have provoked a reaction to forestall it, especially when apparatus is revealed that will lead to a procedure that literally involves weighing votes.
That serves to emphasise that this production is asking the audience to make the decision in their own lives, not just in the play's context, but its departure from naturalism undermines belief in the play's final scene with its re-establishment of confidence despite the flaws revealed in Dr Stockmann.
As director, adapter Manson Jones draws strong performances from all her cast. Sarah Malin as Dr Stockmann is burning with conviction. Rupert Holliday Evans makes Peter Stockmann less the opportunist capitalist than a man who just goes along with the system and suggests a feeling of protective duty to what he sees as his wayward sister. Matt Ray Brown plays Kit as a caring, supportive husband and Yana Penrose's Petra is a daughter clearly in her mother's mould.
As newspaperman Howard Skinner, Lawrence Stubbings has the energy of a man with a mission, but a newshound first and foremost, while Samuel Lawrence makes idealistic Bill Higgins feel a real youngster, though the character is something of a construction to show that concern and intelligence aren't limited to the educated middle classes.
The performers drawn from the local community who make up the rest of the cast show the same commitment and energy as the professional cast.
This version has a much lighter touch than most versions of Ibsen. It has been freed from any Nordic gloom, but that makes no difference to the seriousness with which it questions the audience's own behaviour and choices.
Reviewer: Howard Loxton