An Evening of Music and Dance

Birmingham Royal Ballet & Royal Ballet Sinfonia
Symphony Hall, Birmingham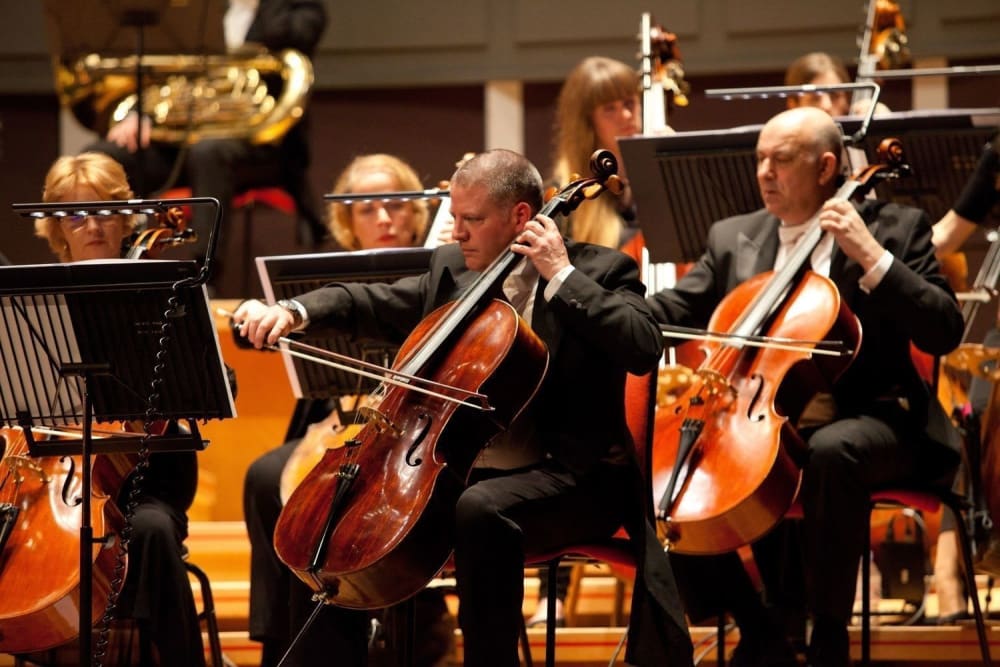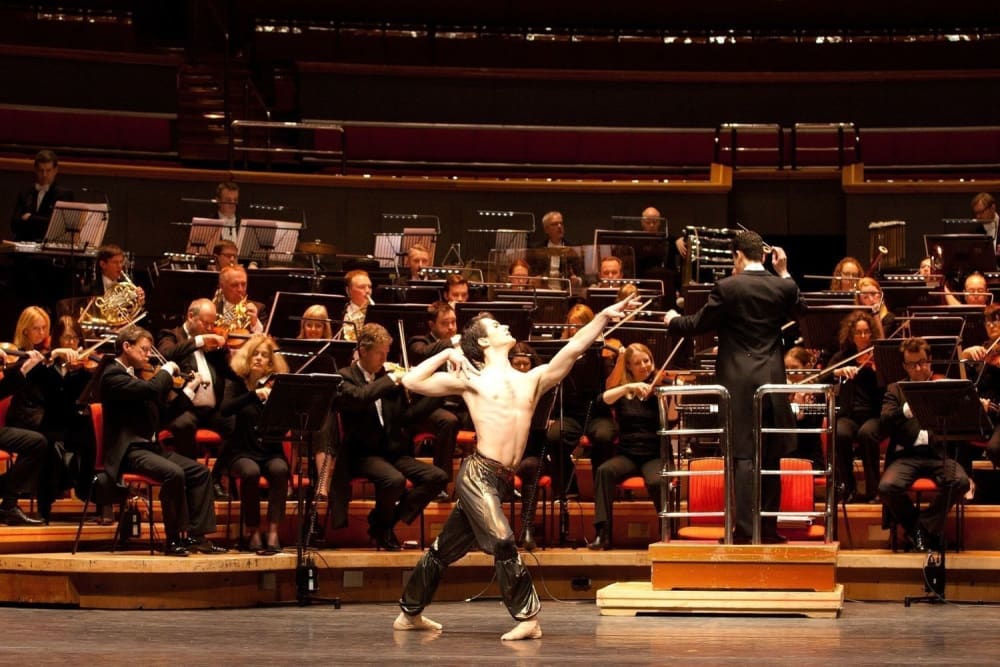 Returning to Symphony Hall, the Royal Ballet Sinfonia—the ballet orchestra of both Birmingham Royal Ballet, UK's leading touring classical company and The Royal Ballet—presents its annual concert celebrating music and dance.
Compèred by Birmingham Royal Ballet's Director David Bintley, Principal Conductor Northern Irish-born Paul Murphy leads the orchestra, accompanied by dancers from the company.
With a near even split of both orchestral interludes and choreographic works, the baton raises to Iain Sutherland's arrangement of the lively Waltz excerpt from Richard Rodney-Bennett's BAFTA-winning soundtrack to the mystery film Murder on the Orient Express. Similarly animated and full of energy is a Viennese favourite; Johann Strauss II's Tik-Tak Polka Schnell Op.365, commonly played at The Vienna New Year's Concert. Also relished is Frederick Delius's onomatopoeic On Hearing the First Cuckoo in Spring.
Missing Petipa's choreography, the Royal Ballet Sinfonia plays an arrangement of Russian composer Alexander Glazunov's allegorical ballet The Seasons Op.67, premièred in 1900 by the Imperial Ballet in St Petersburg. Glazunov, who is also known for his ballet Raymonda Op.57 (1898), was the composer for some of the greatest choreography in Russian ballet.
Costumed in copies of Daily Express cartoonist Osbert Lancaster's 1950 creations, who also designed Frederick Ashton's La Fille mal gardée, Birmingham Royal Ballet perform the 'grand finale' from John Cranko's charismatic one-act ballet Pineapple Poll. The Gilbert and Sullivan-inspired neoclassical piece created to Arthur Sullivan's score, arranged by Charles Mackerras, is well-established in the company's repertoire.
David Bintley's Wedding pas de deux from his ballet Aladdin to music by American-born Carl Davis promotes First Artists Karla Doorbar and Lachlan Monaghan into the Principal roles of Princess Badr al-Budur and Aladdin, joined by Soloist Kit Holder and First Artist Lewis Turner as the forelegs and back legs of the pantomime wildcat in the Lion Dance.
Company Soloist Kit Holder's world première is an Elgarian pas de deux entitled Chanson de matin to the musical work of the same name. This lyrical romance is danced by Artist Brooke Ray and Soloist William Bracewell, who sadly leaves the company to join The Royal Ballet for the forthcoming 2017/18 Season.
Petipa's 'Ear of Corn pas de deux' and Friends' Dance from Léo Delibes' Coppélia exhibits the company's unparalleled classical technique and moreover presents the stunning partnership between Principals Céline Gittens (Swanilda) and Tyrone Singleton (Franz). Fellow Principals Momoko Hirata and Mathias Dingman deliver an exuberant pas de deux in Boris Asafiev's "revolutionary" The Flames of Paris, choreographed by Vasily Vainonen, a renowned work of the Bolshoi Ballet, and together these two heritage ballets bring the evening to glorious close.
Reviewer: Naomi Cockshutt