An Evening with Lucy Worsley on Agatha Christie
Lucy Worsley
York Theatre Royal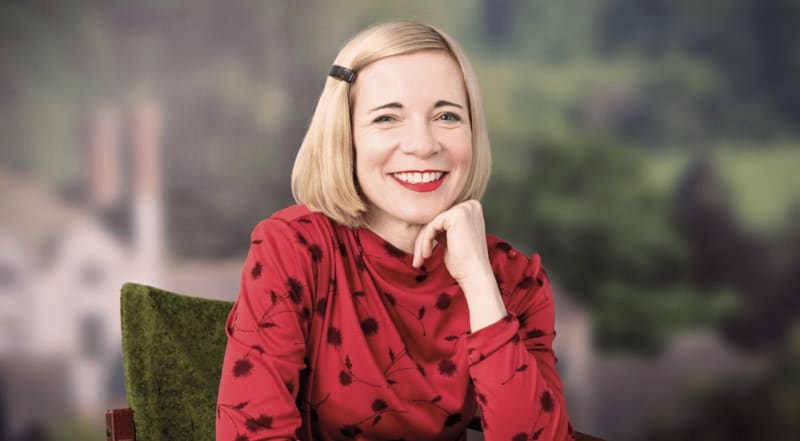 The historian Lucy Worsley has many feathers in her cap. In addition to her day job as the chief curator of Historical Royal Palaces—the charity responsible for maintaining the Tower of London and Hampton Court—she is also a prolific writer and a popular presenter on television and radio.
This lecture tour on Agatha Christie combines two of Worsley's favourite topics: extraordinary women who defied convention (previous books have covered Jane Austen and Queen Victoria) and the public's insatiable appetite for murder. The latter subject has proven irresistible to Worsley, resulting in the BBC series A Very British Murder, a spin-off book, and a popular podcast on female murderers entitled Lady Killers.
Over the course of two hours, Worsley treated a fully-packed audience at York Theatre Royal to a talk on the undisputed "Queen of Crime". In the first half, she delivered an illustrated lecture on Christie's life, from cradle to grave, paying close attention to her famous 11-day disappearance in 1926. Whereas some writers have claimed that Christie vanished in order to incriminate her cheating louse of a husband (much like the anti-heroine of Gone Girl), Worsley puts forward a far more logical and sympathetic version of events.
In the second half, Worsley answered audience questions on a range of issues, from her burgeoning career as a historian (apparently her scientist father tried to warn her against studying humanities at university) to the never-ending appeal of the Georgian era, as manifested by the huge success of Bridgerton on Netflix.
For the most part, I thoroughly enjoyed Worsley's lecture. In addition to her skills as an orator, she has the rare gift of being able to transmit her enthusiasm for a subject to others, making you want to find out more for yourself.
My only bugbear is that I would like to have heard more about Christie's writing and why she has gained such a large and appreciative audience. Why is she the best-selling novelist of all time rather than one of her contemporaries like Dorothy L Sayers or Margery Allingham? What is it about her prose style, her approach to narrative and her most famous sleuths (Poirot and Marple) that inspires such huge affection? As a Christie fan, I naturally have my own theories about this, but I would like to have heard Worsley's thoughts on the subject.
In any case, I would still recommend this lecture tour to anyone with an interest in Christie. Worsley does an excellent job of establishing the paradoxes of an extraordinary woman who tried her hardest to seem ordinary, and I'm sure that her observations will colour my next encounter with one of Christie's sixty-six crime novels.
Reviewer: James Ballands