An Honourable Man
Michael McManus
Honourable Man Productions in association with the White Bear Theatre
White Bear Theatre
–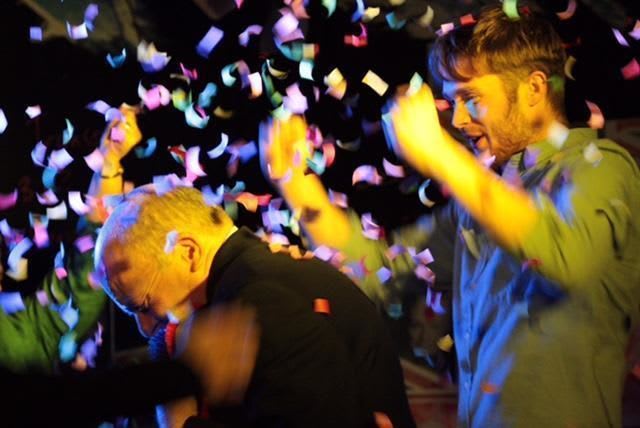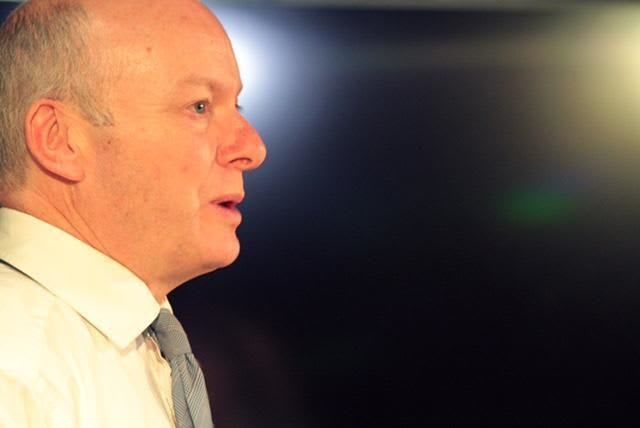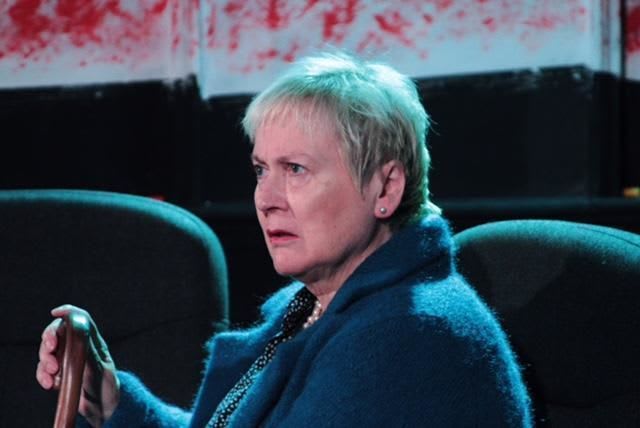 Michael McManus is sticking his neck out writing a play that is set post-Brexit, when, as a voiceover Sue Pollard informs us, "Brexit has happened. Well sort of. You know. A bit. Ish." It isn't about any new issues but the present ones, for they won't go way of course.
McManus is a man knee-deep in the world of politics whose past associations suggest he's a Tory but he makes his protagonist a man of the Left. Joe Newman (Timothy Harker) is a Labour MP who got deselected after pressure from Momentum supporters. He resigned and then, as an Independent, got re-elected by his Teesside constituency with a much increased majority and, with growing support from parliamentary colleagues and across the country in general, he forms a new political party: the PPM (Popular People's Movement).
Much of the action takes place in his Westminster office where old hand Anne (Liz Bowerman) and ambitious young Sam (Max Keeble) are support staff who (like those ain David Hare's The Absence of War) push him towards policies to gain power rather than stick to his own moral choices.
Annie Tyson plays a long serving Labour MP who is Joe's mentor and Dee Sadler plays his longest and closest friend Liz who acts as his conscience. It's that sort of play with his aides as devil's advocates. It is up to the actors themselves to create character and for the most part they do it effectively.
There is an underdeveloped subplot which makes Josh, the Momentum activist who opposes him, Joe's former young lover. Thomas Mahy makes him likeable but is given very little to build on, while an advertising agency advisor (whom Mahy doubles) is a crude caricature—though perhaps not far off the real thing.
There are more than fifty short scenes, many taking the form of newscasts seen on screen (sometimes simultaneously with the live action interview) as broadcast on the Truth Channel.
McManus's picture of political chicanery sadly seems entirely believable but, when he gets onto planning policy and the walls of his office get topics to tempt the electorate chalked all over them, including a very hard line on immigration, things get confusing and he issues a reiteration of long-aired ideas, plus very few new ones. Joe gets accused of becoming a Fascist but turns things around, rejecting some of the proposals pushed on him.
"Can't I be myself," he asks the PR man. "It's never been tried," is the answer. Could a man whose "ordinariness is compelling" become a significant politician? Can an honourable man survive in contemporary politics?
As growing support makes Joe a potential PM, you may wonder what has happened to our present political leaders. There is still an unnamed female incumbent of Number Ten and Corbyn is only referred to by a passing remark of, "you know what happened to him," so a cop-out there, though you may feel reassured by no mention at all of Boris.
Much of this play is very funny, though its targets are pretty obvious, and theatre buffs can enjoy identifying the scenes from Shakespeare that Joe and Liz resort to when providing each other with emotional back-up.
Joe is a champion of fairness to all and both sides of the middle ground in politics will probably go along with that, even if they won't go so far as to endorse his quote from Nye Bevan that, "we could manage to survive without money changers and stock brokers." We see the nice guy beginning to play the political game but dig his heels in. It is nothing to pretend you like Bake Off, quite another to introduce policies against what you believe in.
An Honourable Man may not say anything new as it recounts the arguments but it delivers them engagingly (though the big brainstorming session that bridges the interval could be cut back). It gets strong playing from everyone and in the video insertions draws on an array of media and political figures making personal appearances that gives an air of authenticity. An audience member next to me complained there was far too much politics and too little humour, but this play is supposed to be about politics and the political machinery. I found it fun but wished it had a more savage bite.
Reviewer: Howard Loxton