An Hour and a Half Late
Gérald Sibleyras with Jean Dell
PW Productions & Theatre Royal Bath Productions
Theatre Royal Bath
–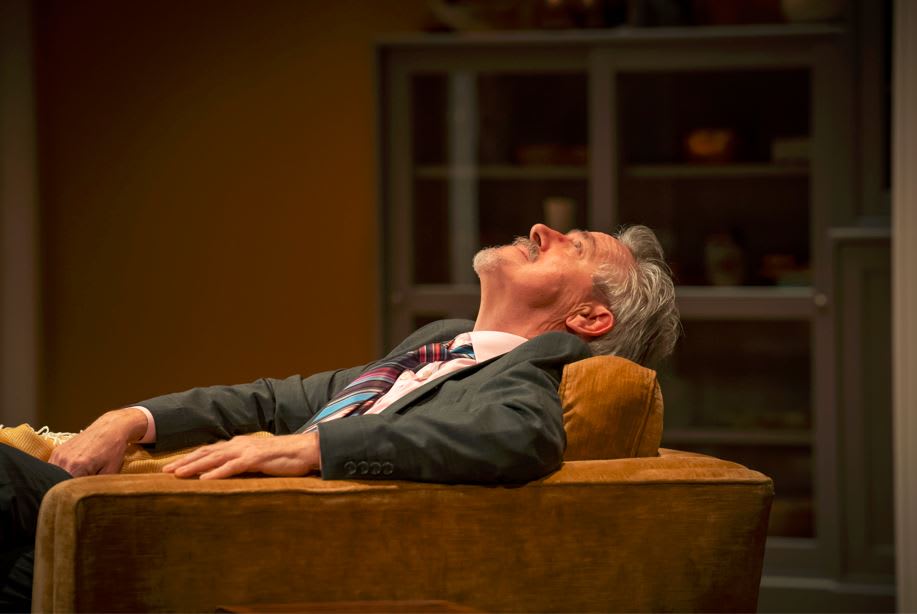 Griff Rhys Jones and Janie Dee are a pair of acclaimed, seasoned theatre royalty. A list of credits long enough to fill two double-sided A4 pieces of paper and five Olivier awards between the duo (with plenty more nominations).
There are plenty of home comforts for Rhys Jones and Dee—with numerous appearances at Theatre Royal Bath over the past few decades. Here they combine for 90 minutes of back-and-forth, two-handed comedic joy which sees them relish a snappy script.
Peter (Griff Rhys Jones) and Laura (Janie Dee) have been married for 30 years. Retirement is just around the corner for Peter, who is set to earn a small fortune for selling his share in an accountancy business—but the impending doom of their next chapter life has reached boiling point for Laura as she delays their celebratory dinner.
For Rhys Jones, there must be a strong hint of sentimentality when taking on the role of accountant Peter. His longtime comedy partner Mel Smith originated the role 16 years ago opposite Belinda Lang, the director of this production (as well as adapter of Gérald Sibleyras and Jean Dell's original play Une heure et demie de retard).
An Hour and a Half Late is a later-life crisis that easily finds its audience in the patrons at Theatre Royal Bath. If impending retirement is on the cards, or a life of staying at home with the kids has driven you on the edge of exhaustion, then there's plenty here to enjoy. But it doesn't discriminate by age or profession—it is endearing at its best with constant belly-aching gags.
It's a perfect evening out for couples. It is relatable, fun and has the audience laughing from beginning to end. With stops across the south in Malvern, Richmond, Eastbourne, Brighton and Cambridge, this will guarantee a laughter-filled night out.
Reviewer: Jacob Newbury