An Illuminating Yarn
Jane Pickthall
Button Box Theatre
Alphabetti Theatre, Newcastle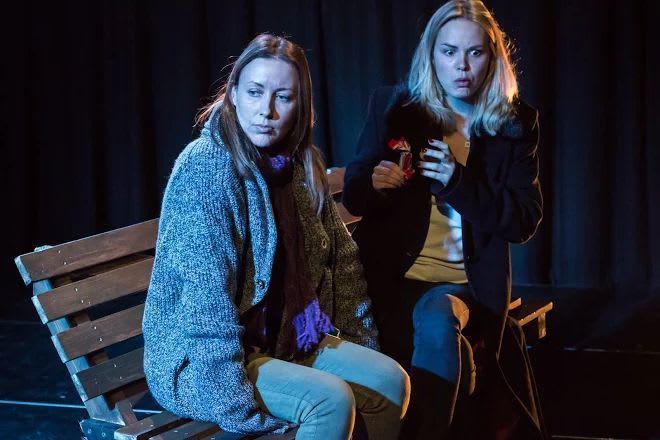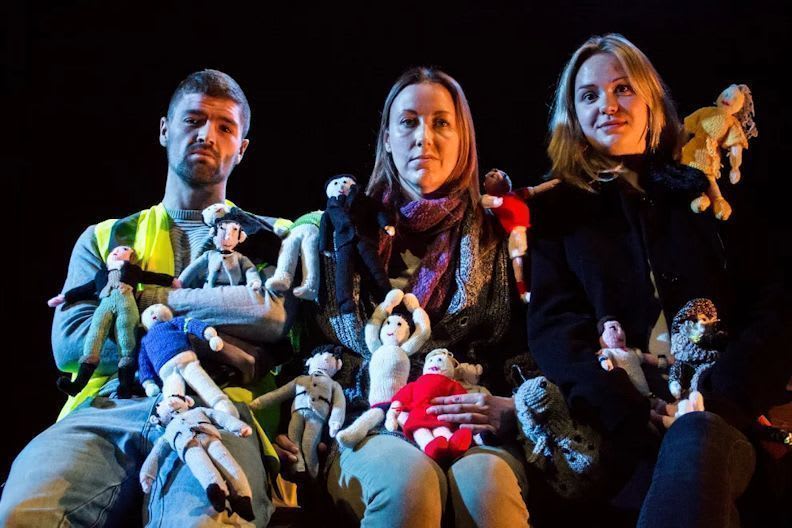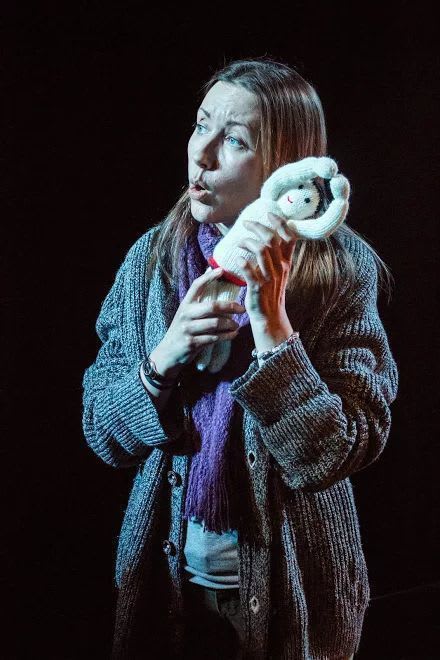 I must have my head in the sand: until I was told about Button Box Theatre's play I had never heard of yarn bombing and yet an outbreak caused a newspaper and TV sensation in Saltburn, a seaside town less than 50 miles from my home.
A little research shows me it's said to have originated in Houston, Texas, in 2005 and has since spread throughout the world—and I hadn't heard of it! What does that say about me?
(For those who are equally ignorant, Wikipedia defines it as "graffiti or street art that employs colourful displays of knitted or crocheted yarn or fibre rather than paint or chalk.")
But now I do know, thanks to Jane Pickthall's An Illuminating Yarn, which is set on Saltburn pier, the "target" of some North Yorkshire yarn bombers. Little woollen dolls in the shape of famous figures (including The Beatles, the Queen, Jedward(!) and Tom Daley) have been appearing on the pier railings, causing not a little media interest and gaining huge approval from locals. However it is technically illegal and so Police Community Support Officer Harry (Matt Howdon) is tasked with keeping watch on the pier at night.
On the night in question Clare (Hannah Walker) has brought her friend Nina (Jill Dellow) to the pier to have a look, hoping to cheer her up for Nina has been depressed since being made redundant, thanks to the austerity cuts, from her job at the library.
It's Pickthall's first play, written when she was a member of the Live Theatre Writers Group in 2013 and since developed with Dellow, Walker and director Andy Patterson, and because of this it's rather more accomplished than first plays often are.
Feedback from the writers group and further development over a year with experienced actors mean that, on its first outing at Alphabetti, it has shed the roughnesses that can telegraph the message, "This is a new writer." The dialogue feels natural and the characters are interesting and well developed, and their interaction believable, especially the relationship between the two women.
And it has to be said that the actors do their writer and director proud.
After a further two performances in the north east (Under the Dome in Whitley Bay at 9:30 tonight and the Shipley Art Gallery in Gateshead at 1:30PM on Saturday 25 July), An Illuminating Yarn will play at the Edinburgh Fringe at theSpace on the Mile at 13:20 from 7 to 15 August (not 9).
Reviewer: Peter Lathan