An Inspector Calls
J B Priestley
National Theatre
Grand Opera House, York
–

Listing details and ticket info...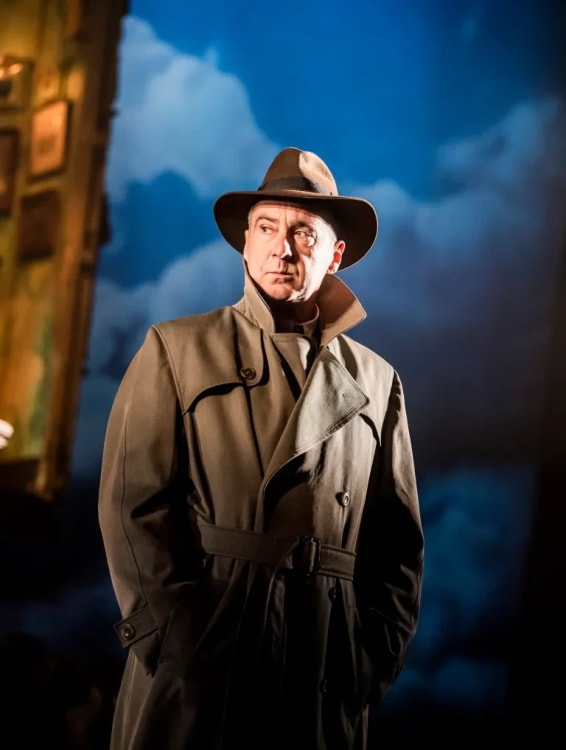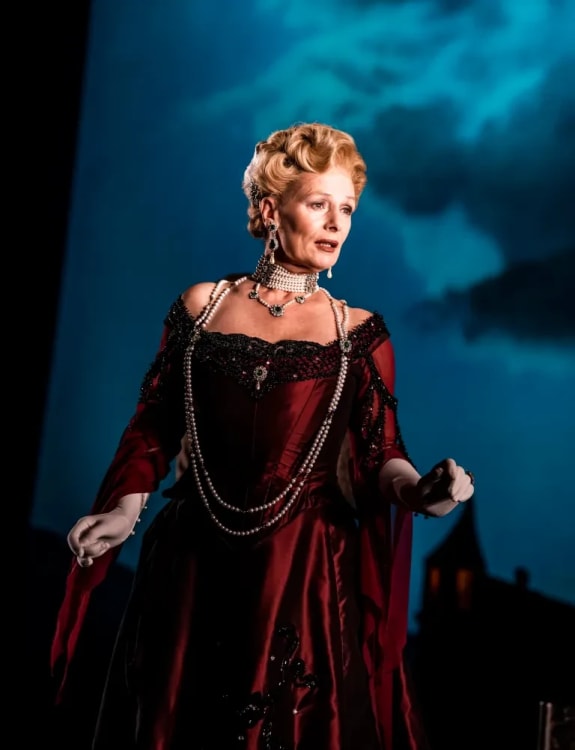 It's been over four years since I last watched Stephen Daldry's iconic staging of An Inspector Calls, and I continue to find it an enthralling piece of theatre. The fact that this recent performance withstood the ambient noise of several hundred schoolchildren within the creaky confines of York's Grand Opera House only serves to underline how compelling this production is.
After spending years on the GCSE syllabus, the plot of An Inspector Calls is widely known throughout the country. Set two years before the outbreak of the First World War, the play opens with wealthy factory owner Arthur Birling (Jeffrey Harmer) and his family celebrating the engagement of his daughter Sheila (Chloe Orrock) to Gerald (Simon Cotton), a well-heeled man-about-town.
The family's obnoxious celebrations are soon halted by the appearance of Inspector Goole (Liam Brennan), who obliterates their collective peace of mind by detailing how each of them has contributed to the suicide of a young working-class woman.
While the morality of the play is not particularly nuanced—Arthur Birling, for example, is the archetype of the money-grasping industrialist, while his cold wife (Christine Kavanagh) embodies snobbery and moral disapproval—there is something undeniably satisfying about watching these appalling people being confronted with their misdeeds.
On this occasion, I was put in mind of Agatha Christie's classic novel And Then Were None, in which a group of sinners—all of whom have contributed to the deaths of others—are eliminated one by one in an isolated house. J B Priestley may not resort to homicide, but the truths he places within Inspector Goole's mouth have devastating consequences nonetheless.
When Daldry first directed the play back in 1992, the theatre press was baffled that such an exciting young talent would choose to stage what was widely regarded as an old warhorse. Having played to appreciative audience for several decades now, it's fair to say that Daldry has altered the way in which the play is viewed by generations of theatregoers.
I have not seen another production of An Inspector Calls, but I can imagine what a more traditional staging would involve: a meticulously detailed Edwardian set, replete with crystal, mahogany and silverware. These elements are present within Ian MacNeil's set design, but what makes his work so ingenious is the way he plays with realism—the Birlings' home resembles an over-sized dollhouse—in order to convey Priestley's social commentary.
Rick Fisher's noirish lighting adds additional menace to the production, as does Sebastian Frost's evocative sound design. Stephen Warbeck's music also contributes to the sense of unease.
The production is well performed by a strong ensemble, but I was particularly impressed by the more seasoned performers. Liam Brennan gives an arresting (no pun intended) performance as the inspector, while Jeff Harmer and Christine Kavanagh are both excellent as the elder Birlings.
Daldry's staging of An Inspector Calls has been entertaining audiences for over three decades, and I don't foresee that ending any time soon. The Mousetrap recently celebrated its 70th anniversary, and it's not inconceivable that this production might one day achieve a similar level of longevity.
Reviewer: James Ballands