An Octoroon
Branden Jacobs-Jenkins
Orange Tree Theatre
–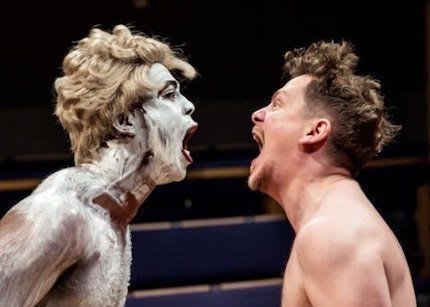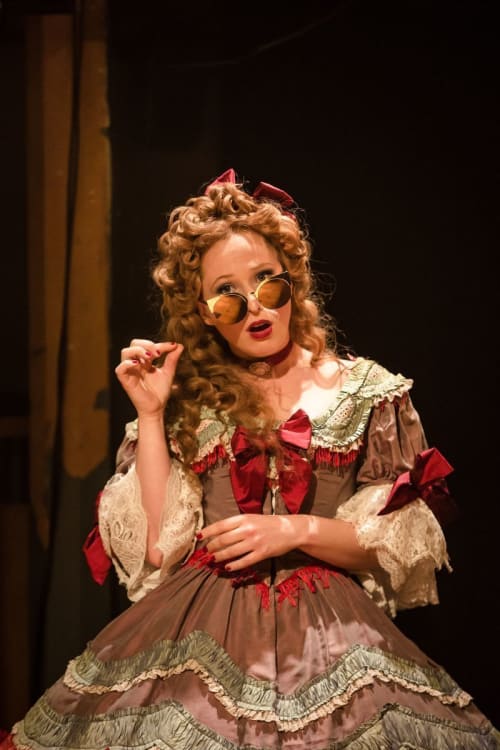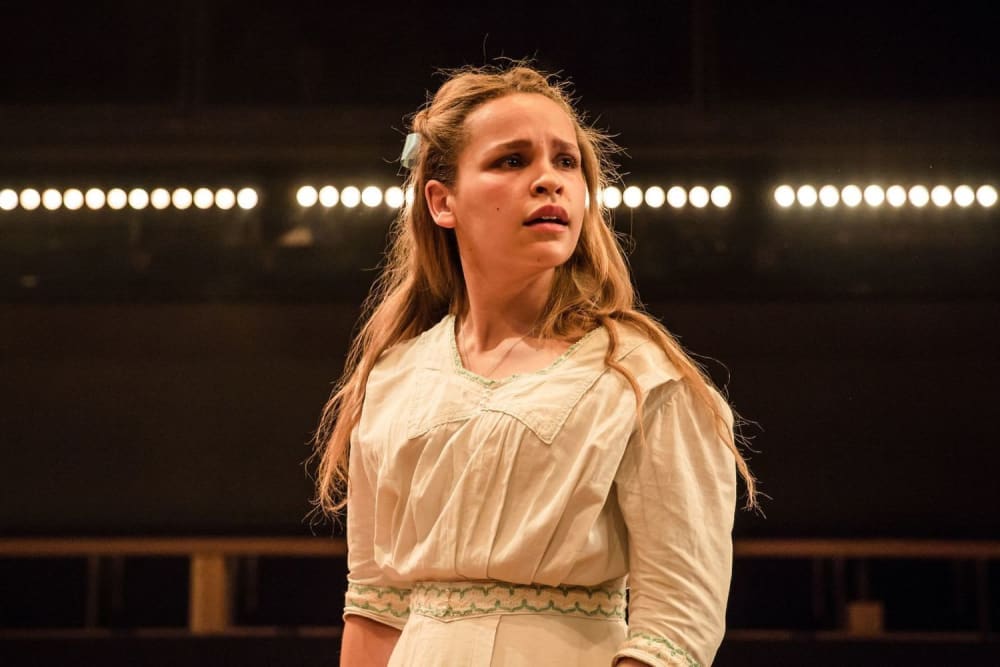 African-American dramatist Branden Jacobs-Jenkins has taken Dion Boucicault's 1859 success The Octoroon and borrowed the story and some of the dialogue to make his own version.
Written a few years before the US Civil War when slavery was a contentious topic, this story of love between a white owner and a slave-owner's illegitimate daughter, an Octoroon with one-eighth black blood set on a Louisiana plantation, was designed to be a big box office money-spinner. Fascinated by the play, which originally would have seemed liberal in its anti-slavery attitude but now might be thought racist, Jacobs-Jenkins has reworked it in an adaptation and a critique of Boucicault's original.
An Octoroon is a deconstruction that allows a picture of slavery that updates its presentation of attitudes to colour (not least colour casting) and also takes a satirical look at theatrical expectations and production values, for Boucicault set out to provide a melodrama with spectacle that would help fill his theatre's coffers.
Jacobs-Jenkins opens his play with a playwright identified just as BJJ, his own initials. He is exposed to the in-the-round audience in his underpants. "Hi, everyone. I'm 'a black playwright'," he tells them and goes on to tell of a session with his therapist that led to this adaptation. But the white actors he was working with quit. Then the therapist suggests he play those roles.
A few minutes later he admits the therapist is an invention: he couldn't afford one, but Ken Nwosu, the black actor playing him, does begin to make up, putting on white face, ready to play a white slave owner, complete with a blonde wig. He is rabbiting on about the problems of being a black writer, of dreams about swarming bees that his (imagined) therapist says ancient Greeks thought meant Dionysus was present when another playwright turns up. He's Irish. Yes, It's Dion Boucicault.
An emotional Boucicault (Kevin Trainor) complains about all his problems as a theatrical manager as he too applies make up: red face. "You still can't find any Indian actors," he declares, "though I was always pretty good in this part."
When he has put on the feathered American Indian war bonnet that his assistant brought in we are ready to start his play. That assistant (Alistair Toovey) will black up to play all the black male parts.
Now we meet a couple of women house slaves, Minnie (Vivian Oparah) and Dido (Emmanuella Cole), a looked down on field worker Grace (Cassie Clare) and supervisor Pete (blacked-up Toovey) rapidly setting up situation and attitude differences before the arrival of George (white-face Nwosu), who will soon inherit the hard-up estate, and rich Southern belle Dora (savagely caricatured by Celeste Dodwell). George is newly arrived from Europe, where he has picked up some un-southern ideas and a new-fangled camera. Dora has her eye on him, but he falls for his late uncle's lovely but illegitimate daughter Zoë (Iola Evans). But she is an octoroon; marriage between them would be illegal.
As well as the love story, there is the villainous slave-owner M'Closky planning to acquire the estate and Zoë with it for his own pleasure. Nwosu plays him too, switching between roles with the aid of a moustache. He won't stop at murder to secure what he wants.
The roar of a storm and strobe lightning effects has already heighted the tension between acts and the cello playing of James Douglas underscores some scenes. Now the melodrama builds with a slave auction, a fight between George and M'Closky (performed with precision by Nwosu) and later the discovery of photographic proof of who murdered Wahnotee's friend young slave boy Paul (Toovey), Wahnotee's revenge and the burning and explosion of a riverboat.
But by now the two playwrights are there as themselves as well as their characters, working out how to present it. There are things that you'll never have thought to see at the Orange Tree and if it becomes a mess and a muddle that is probably intentional but it does lower the temperature for the play's tragic coda. This version sticks to Boucicault's original ending, not the happy rewrite that was presented when his play reached London in 1861.
This is a strong company in which the men all play multiple roles with Alistair Toovey sometimes clambering between levels and swinging like a monkey like a nineteenth century caricature of a black man, Kevin Trainer an eruptive Boucicault, silently strong Wahnotee and an auctioneer who explains his redface as being sunburned on the journey and an extraordinarily accomplished performance from Ken Nwosu as BJJ, gentle George and dastardly villain.
Oh, and by the way, there's a huge headed six-foot rabbit that keeps on popping up. Remember those Uncle Remus stories, do you? It is yet another layer to this intriguing play and surprising production.
Reviewer: Howard Loxton