Anansi the Spider Re-spun: Brother Anansi and Brother Snake
Justin Audibert
Unicorn Theatre
Unicorn Theatre on YouTube and The Guardian
–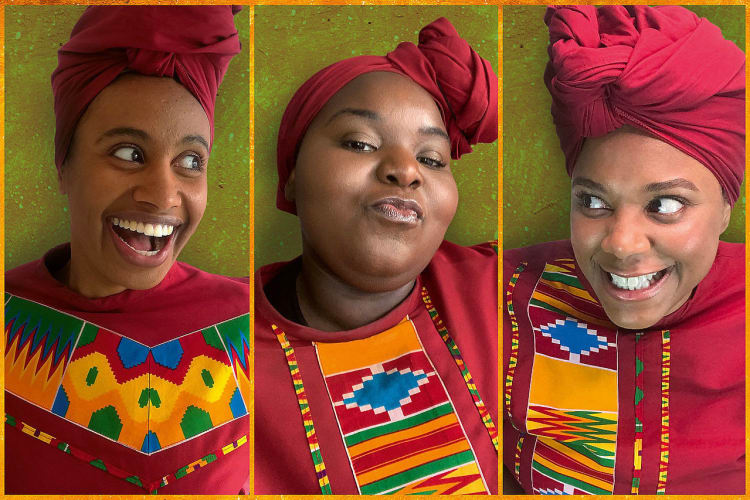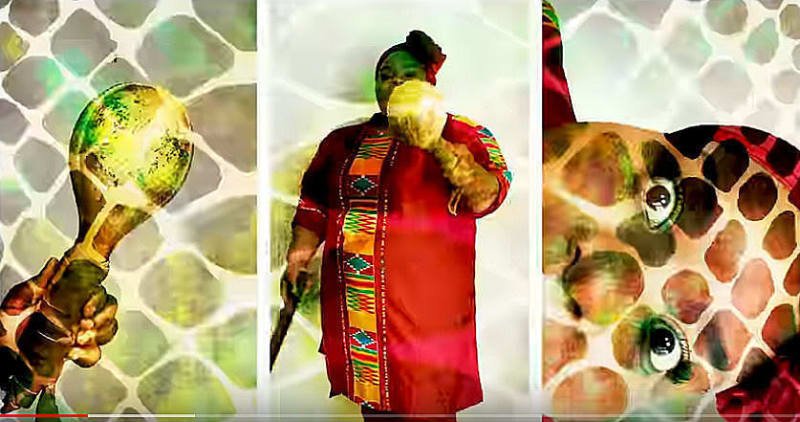 Last year, the Unicorn mounted a lively retelling of a selection of the stories of Anansi, the clever spider who is popular feature in West African and Caribbean folklore. Now the theatre's director Justin Audibert who created that production has assembled the same cast, but this time each working from their own home, to create an online telling of three of the stories. This is the first of them.
This tale tells how lazy but wily Anansi, hungry when his land suffers from famine, gets to eat despite having ignored the need to grow food to store for hard times. It is delivered with a wonderful directness by three delightful storytellers who take on the characters of Anansi, Mr Snake who planned and planted and the succession of animals whom Anansi dupes into helping him avoiding the penalty Mr Snake exacts for supplying him with vegetables and who themselves end up as dinner.
Yes, like Grimm's Tales, there's a grisly, grim element but this is aimed at the 3- to 8-year-olds, so this telling won't upset them as it is upbeat and great fun, enlivened with music on drums and bells and with dazzling digital design. It is a stimulating way of absorbing the lesson (without any preaching) that if you want something you have to be ready to work for it.
Full marks to Todd MacDonald for the editing, but it is the sparkle that Audibert gets from his engaging actors that makes this so effective.
If this 15 minutes of fun leaves you exhilarated and wanting to join in the party, there is an add-on: just one more click and you can learn his song with Anansi. Go on—even if you're grown up—an invitation from these three is one you just can't say no to! With the help of a smartphone, your child can also become part of a worldwide sing-and-dance-along being recorded for release as a community video in July; check it out.
In the next weeks (launching online on Saturdays), you can enjoy another two tales from the same team. There is also a free family activities pack and a teacher's pack, both available online.
Anansi the Spider: Respun has been produced with the generous support of the Illuminations production company, Backstage Trust, Bloomberg Philanthropies and The Guardian.
Reviewer: Howard Loxton