Anansi the Spider Re-spun 2: Anansi and the Two Dinners
Justin Audibert
Unicorn Theatre and Illuminations
Unicorn Theatre on YouTube and The Guardian
–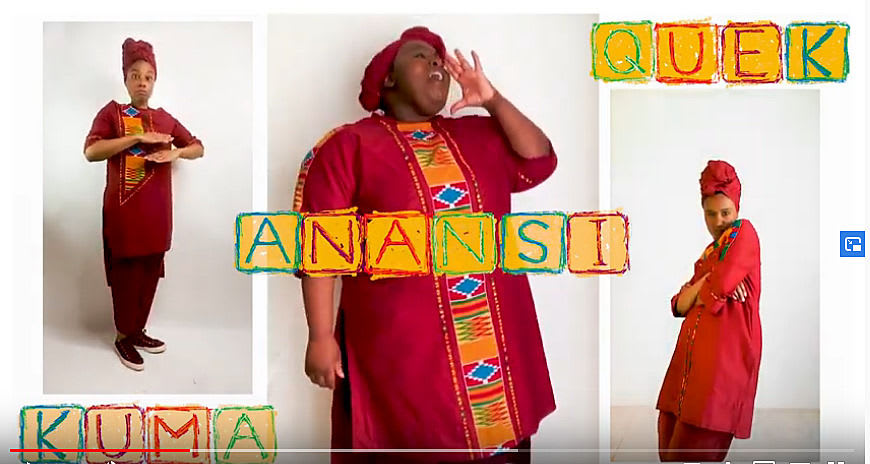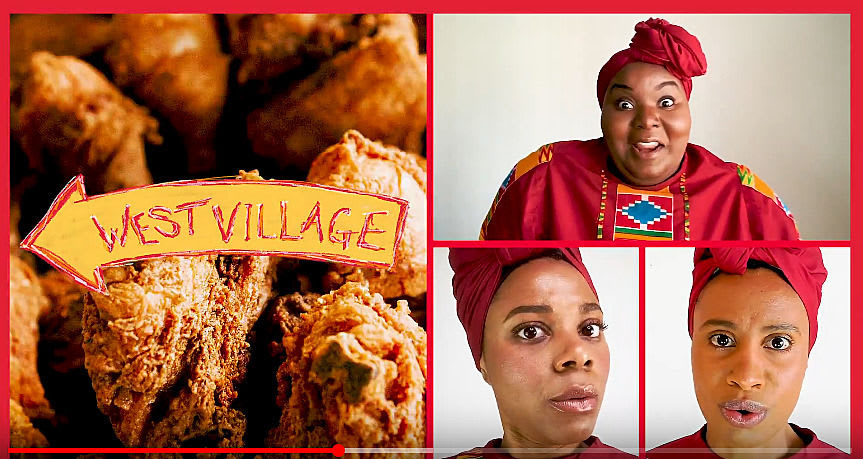 In this second episode of Unicorn's online retelling of Anansi tales, it is Juliet Okotie's turn to play the cocky spider of West African and Caribbean folklore with Afia Abusham and Sapphire Joy as his sons (and all the other parts).
Anansi is delighted to get invited to not just one but two parties, thrilled at the thought of all the food that will be there. There is a problem: they are both at the same time. That doesn't faze resourceful Anansi. He has a plan. With the help of his boys, he is going to stuff himself full at both of them—but this time the greedy spider is too clever for his own good.
It's a tale with a moral but it couldn't be more colourful and lively. This trio of ebullient storytellers seem to reach out of the screen to join you and with their music and movement make this great fun. Aimed at 3- to 8-year-olds, it has plenty of the repetition that youngsters love as they list all the food they are looking forward to.
This is a tale that takes only about ten minutes but my guess is that its target audience will demand to see it again straight away!
Unicorn Online has been made possible with the generous support of the Backstage Trust and Bloomberg Philanthropies.
Reviewer: Howard Loxton