And Now the World!
Sibylle Berg
OpenWorks Theatre and Company of Angels in association with Derby Theatre
Hackney Showrooms
–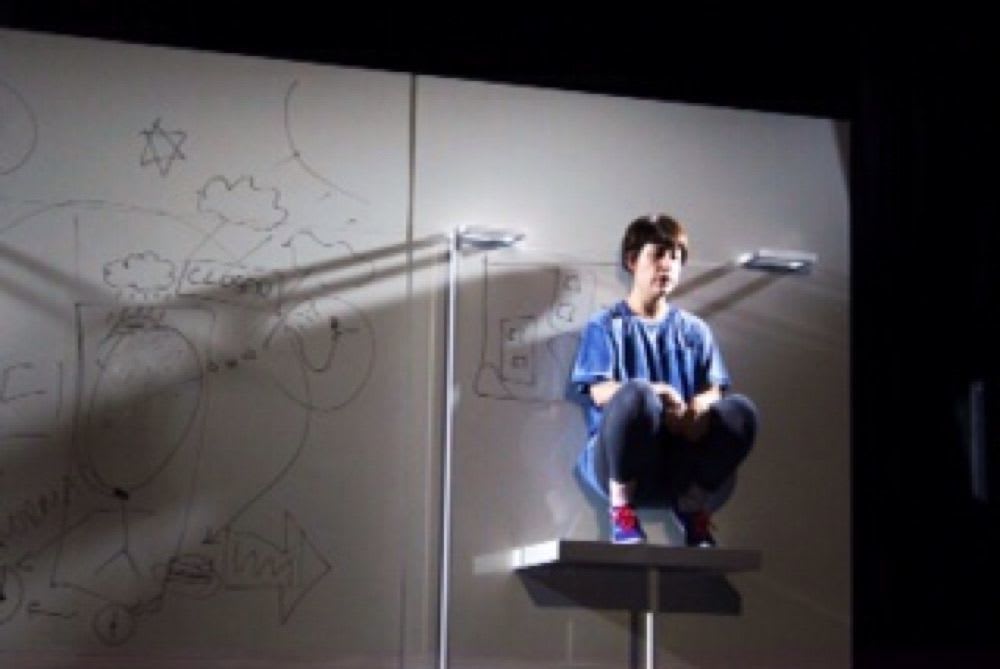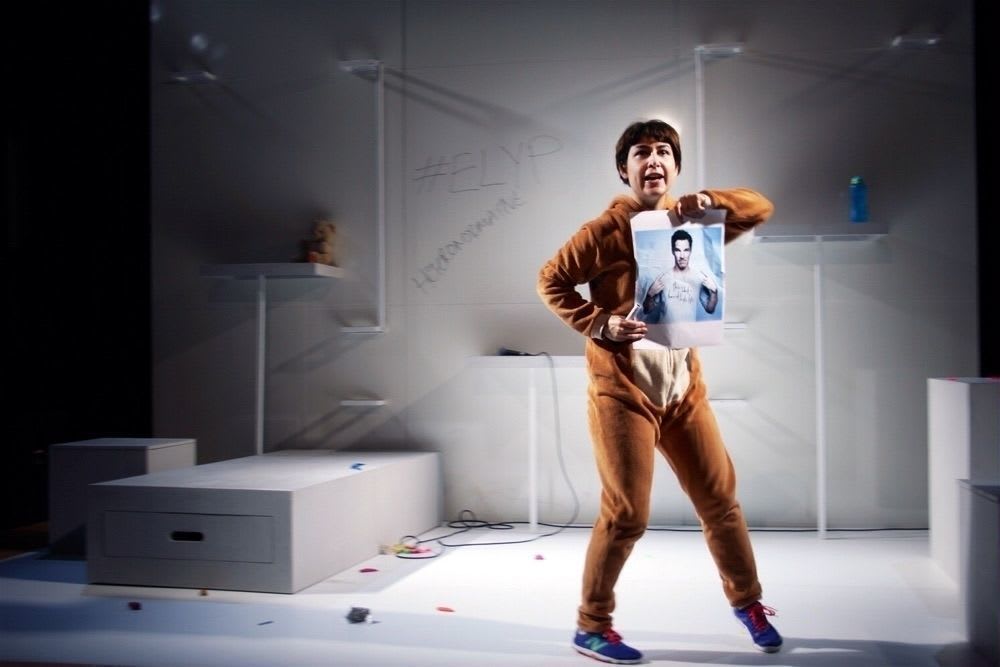 Advances in digital technology help many of us, particularly the young, to expand our social network. But the play And Now the World by Sybille Berg has some serious things to say about the limitations of this.
This English language production of the German text takes us into the single white room of an unnamed young woman character. The design of the room reminds us of the shiny curves of Apple computers and the places they are sold. We assume it is her bedroom but, if a sales person was to step in to the set, then we could believe it to be the depersonalised sales outlet for all the technology that she has about her. In itself, the design is a comment on the way the technology is narrowing our world.
This woman is the only character we hear and see in the play. She constantly moves about the set as she tells us about her views, and her online friends. There is Lisa whom she describes as a potential ex-lover, Paul who is having a birthday, Millie who had been kicked out of school and Gemma, her sister.
We don't learn much about these people because the monologue constantly switches from one to the other or digresses into reflections on topics such as cosmetics, the state of the climate, and how she might beat up boys. She is never still. She will switch on music and barely play a few seconds before turning it off.
Sybil Berg describes her character as "belonging to the lost generation of Germany". For all the promise of the digital age, they are still restless for some kind of meaning and community. At one point in the play, the young woman says she wishes she "could get passionate about something".
There is a good deal of humour in the play and the audience particularly laughed at the puzzlement on our character's face when she hears the unfamiliar ring of a landline.
The 'phone call comes from her mother. As she tells us about her mother being alone, isolated and depressed, the mood becomes bleaker. She blames herself for her mother's situation but feels powerless to do anything about it.
In a sense, that is how she feels about the whole of life. There is a striking image that comes later in the play when she crouches in the darkening light, saying to herself that time is always being spent "standing by your window waiting for your life to begin".
This is a pessimistic play about one young person who is never given a name. But, despite the bleakness of the message, the performance is lively and the actor Jennifer Jackson brings a fine warmth to the character.
Reviewer: Keith Mckenna