And The Horse You Rode In On

Cambridge University Amateur Dramatic Club
Paradise in Augustines
–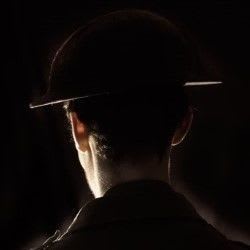 The Great War! That universal topic from which a huge portions of Fringe shows invariably pull from as a resource of commonly understood misery, pointless death and man's inhumanity to man.
The sad tales of boys in the trenches seem to be plied on thicker every year, and on this the centenary of the end of WWI it's no surprise to find shows set in the fields of 1914's France.
And the Horse You Rode In On takes place part in a German trench, and part in an English one, to contrast and compare the similar, yet different, bickering and foolishness which results in both collections of men coming off rather badly.
It's a decent concept and, aside from being a tad overwritten and meandering, it's not actually at all bad a story. The trouble comes more from the fact that the two stories don't fit all that well for the comparisons to hold a deep meaning, despite the best efforts of the actors in their dual roles.
The final denoument of the piece is in no-mans land, where the survivors of each side have an opportunity to briefly chat. It's in this point that the play begins to make sense of the concept. Sadly it's rather truncated, and abruptly ends.
The play's three parts also suffer from that most perennial of problems, the unnecessarily messy and long scene changing. A small amount of better planning could have led to the few moved props simply moved behind others, and avoided.
Still, it was never dull, and the performances earnest.
Reviewer: Graeme Strachan