And Then Come The Nightjars
Bea Roberts
Theatre503 and The Bristol Old Vic
Theatre503
–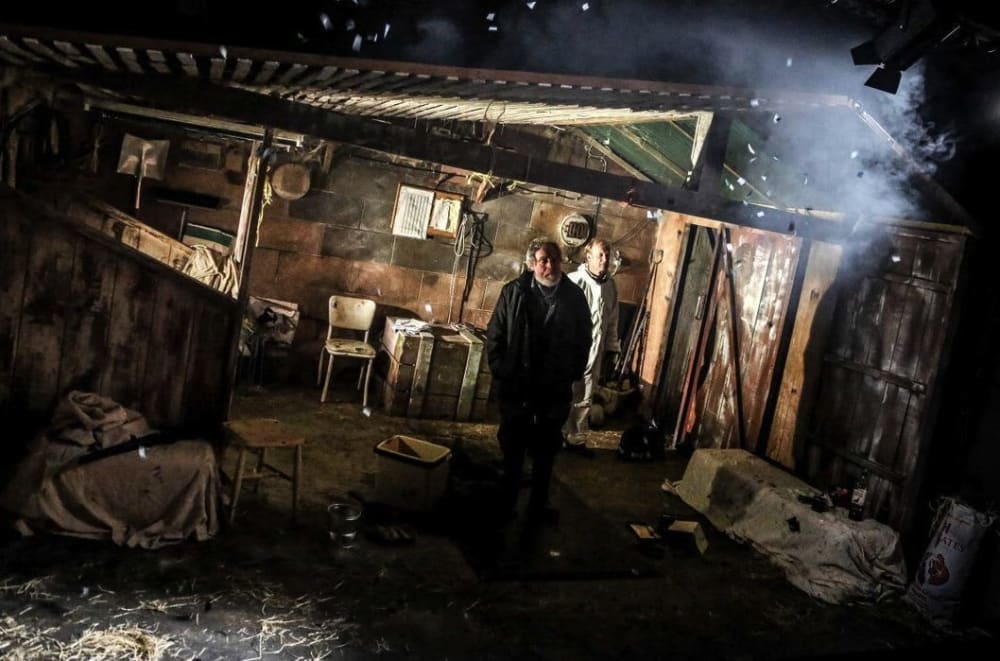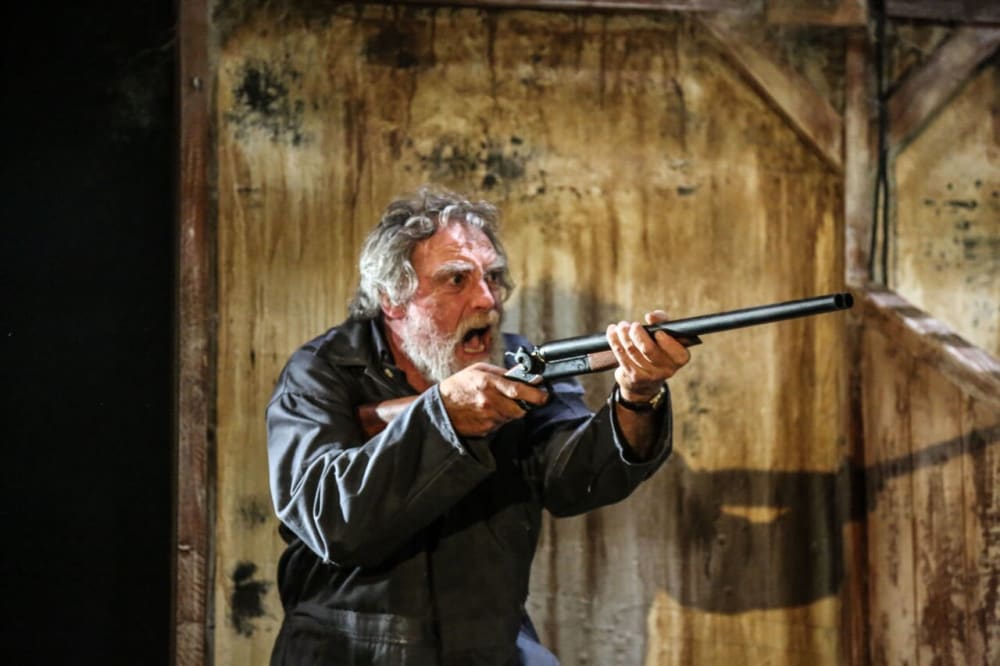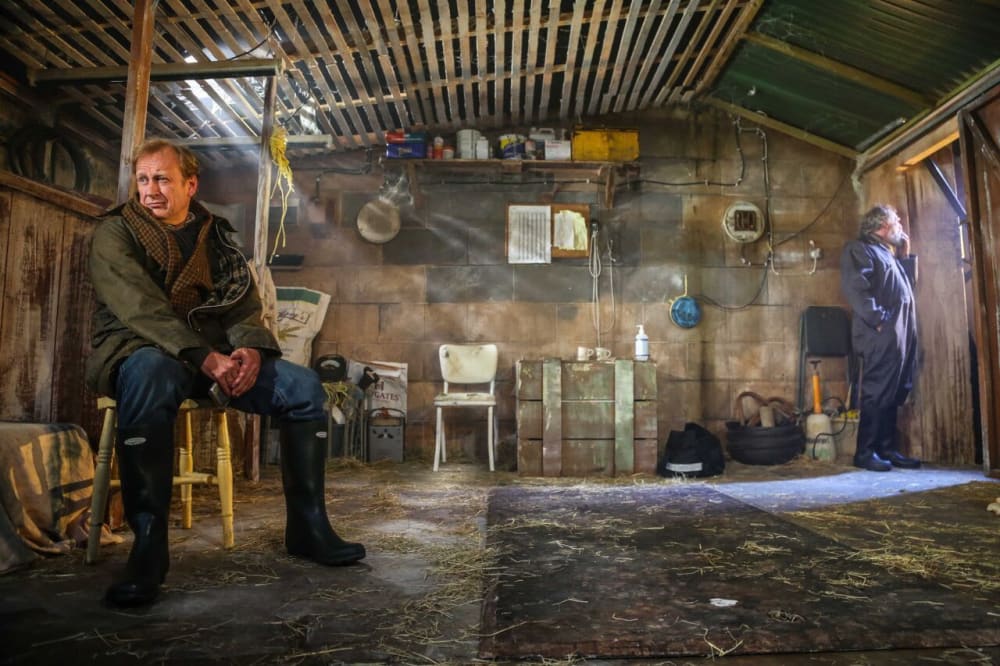 The joint-winner of the inaugural Theatre503 Playwriting Award is an extraordinarily moving picture of a male friendship and a British tragedy., It is given a near perfect production by 503's Artistic Director Paul Robinson with splendid performances by David Fielder and Nigel Hastings.
"Ellacott … reckons it's coming down this way. That's not why you are here is it?" Devon dairy farmer Michael is asking his old friend visiting vet Jeff. It is 2001 and the 'it' he doesn't name was a dark shadow hanging over all Britain.
That year, the UK was ravaged by an outbreak of foot and mouth disease that led to the killing by government order of more than ten million sheep and cattle in a bid to contain it. They eventually succeeded, but at huge cost to the farmers.
If you are too young to remember the piled-up carcasses being burned on the nightly news, you need to know that disease is the "it" which as so much on their minds that it needs no identification.
It is the early hours of a morning just ten days after the first case was reported when the disease was rapidly spreading. In a barn (beautifully created in Max Dorey's setting), recently widowed Michael Vallance (Fielder) is waiting for one of his cows to calve. Vet Jeff Crawford (Hastings) isn't really needed but he hangs on uneager to go home to his increasingly estranged wife.
In part, this is a play about loss and a lament for a vanishing countryside, a tradition of farming challenged by conglomerates, second-homers, Grand Design barn conversions. It is a portrait of that close relationship with land and animals: a man who names his herd, his girls as he calls them, after royal females and has to lose them. Vet Jeff has lost a marriage and nearly loses a daughter. Michael's wife, taken by cancer, is a palpable absence. Son Trev: what has happened to him?
The play leaps a decade and doesn't explain things: in 2011, Jeff seems to have moved in with Michael, but the writing and playing achieve a reality that is totally compelling. The nightjars of the title, traditionally harbingers of death, add a rather heavy-handed symbolism but they emphasise the seeming inevitability of what is happening giving this a truly tragic dimension even though its single act of seventy minutes is lightened by an element of humour in the bond between the two men.
Olly Fox's music and Sally Ferguson's lighting not only create atmosphere but mark the time passing between scenes which permits an almost stylised transition without interrupting the play's mood.
And Then Came the Nightjars is beautifully written. It leaves a lot implied but not spoken as it presents this quirky relationship between men with an underlying respect for and trust in each other despite what may seem like betrayal. That makes it even more gripping.
After its run at Theatre503 And Then Came the Nightjars transfers to the Bristol Old Vic playing at the Theatre Royal from 6 to 17 October.
Reviewer: Howard Loxton