Andrea Chenier
Umberto Giordano, libretto by Luigi Illica
Met Opera on Demand
Metropolitan Opera House, New York
From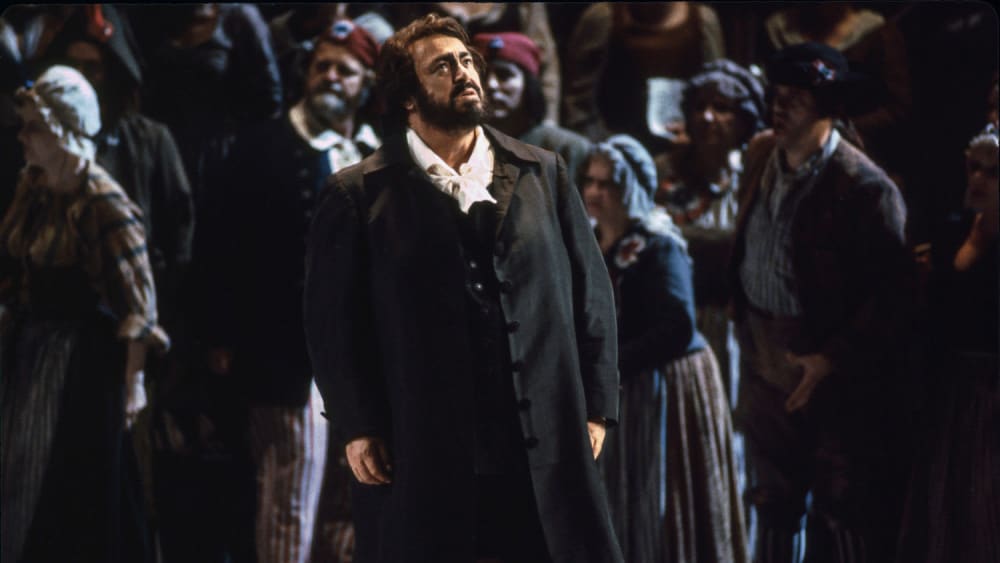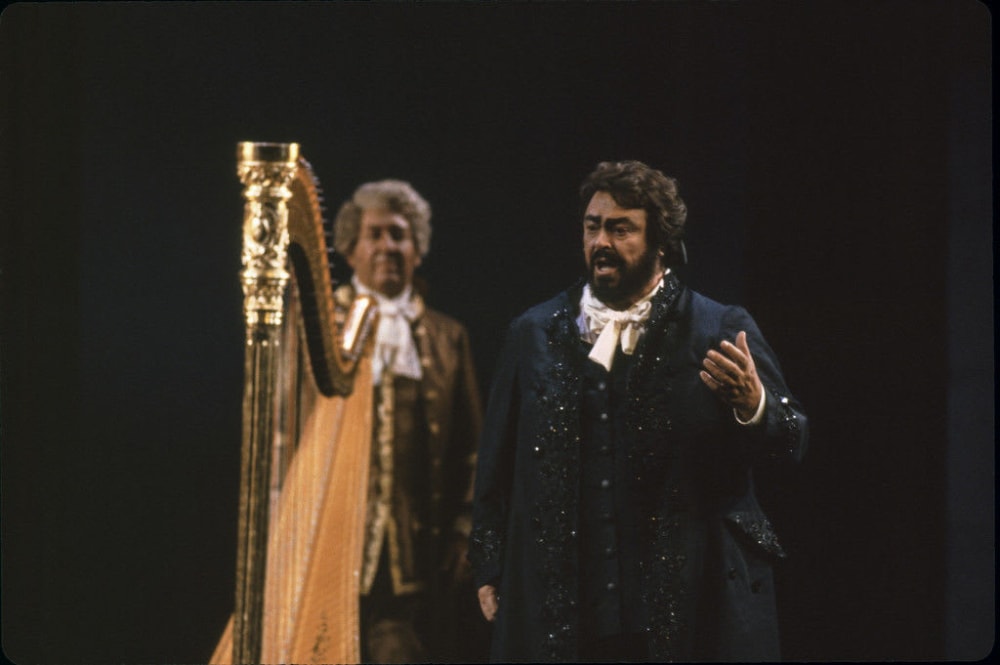 Umberto Giordano (1867–1948) became a major leader of the verismo (realist) school of Italian opera when Andrea Chenier premièred at La Scala in Milan in 1896.
Nichola Joel's production, designed by Hubert Monloup and conducted by James Levine, was seen at The Metropolitan New York in 1996. Luciano Pavarotti has the lead role.
The opera, set before and during the French Revolution, is based on historical fact. Poet Andrea Chenier was arrested in 1774. His satirical poems and articles had infuriated Robespierre and the Jacobins. He was held for 140 days, tried on false charges of conspiracy and executed three days before the Reign of Terror ended. He was 31 years old. Most of his finest poems were written whilst he was in prison. Three of the arias are based on his poems.
Chenier's love affair with an aristocrat, Maddalena, is pure fiction. Maria Guleghina has a "far far, better thing I do, than I have ever done" moment when she swaps places with a servant so that she can go the guillotine with Chenier, hand in hand, singing "Dying together, we live!"
The more ecstatically Guleghina and Pavarotti pour out their emotions in the final duet ("in death we find the triumph of love"), the more the audience loses its head, as only opera audiences can.
Gérard, the disaffected servant turned revolutionary and also in love with Maddalena, is a more complex character than Chenier and affords far more opportunities for acting. Disillusioned by the terrible excesses of the revolution, he pours out his feelings in an aria, which gets Juan Pons the loudest applause.
Judith Christin as the countess, holding a soirée in the first act, behaves as if she were in an operetta, a caricature of a silly woman. There is a huge mirror in her salon, precariously tilting over her and her guests, symbolically ready to come crashing down and cutting off all their ancien regime heads and absurdly high wigs.
Michel Sénéchal has so perfect a face for Incredible, a French Revolutionary spy, that you would instantly cast him as the villain in any Scarlet Pimpernel movie.
There are a number of ways of tapping into this opera and others at will. The Met Opera on Demand service offers annual ($149.99) and monthly ($14.99) subscriptions as well as a one-off payment ($3.99) for those who have limited time or only want to watch the occasional opera.
Reviewer: Robert Tanitch