Andrea Chenier
Umberto Giordano, libretto by Luigi Illica
The Royal Opera
Royal Opera House, London
–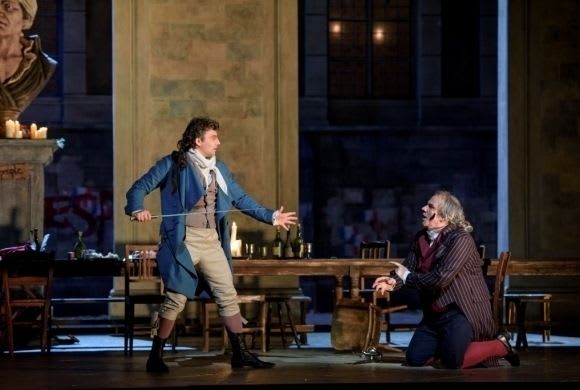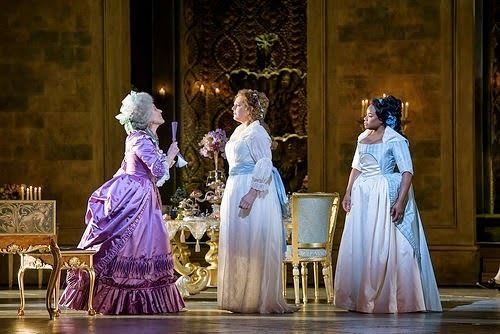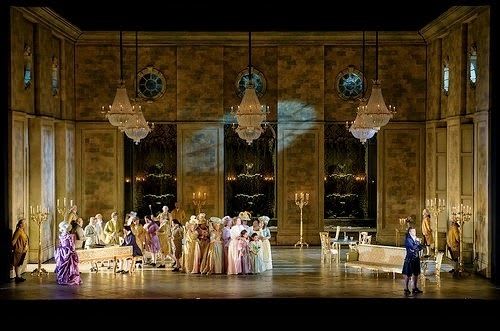 17,000 people were guillotined during the French Revolution. Andrea Chenier, poet and journalist, was guillotined three days before the Reign of Terror ended in July 1974. He was 31 years old. Robespierre and the Jacobins didn't like his satirical verses and articles.
Umberto Giordano, a leader of the verismo (realistic) school of Italian opera, had his biggest success with Andrea Chenier which premièred at La Scala in Milan in 1896 and has remained popular in Italy ever since.
The score has an abundance of vitality and melody. The libretto is very much a work of fiction, based on his poems rather than his life. The opera's vision of the French Revolution can stand side by side with Georg Büchner, Charles Dickens and Baroness Orczy.
David McVicar's handsome production, richly designed by Robert Jones and costumed by Jenny Tiramani, was seen at the Royal Opera House in 2015. Jonas Kaufmann starred. Antonio Pappano conducted. A memorable occasion.
Chenier is strongly critical of the ancien regime and stands up for the rights of the people. With four great arias and two major duets, it is a great role for Kaufmann who sings and acts with romantic fervour in a thrilling performance. Three of the arias are based on Chenier's poems.
Eva-Maria Westbroek plays the woman he loves (pure fiction) and they take an ecstatic lyrical farewell ("Long live death!") whilst the tumbril waits to take them to the guillotine.
There is a strong performance from Zeljko Lucic as the disaffected servant who turns revolutionary and leads an angry mob into the chateau where he used to work. The aristocrats with incredible froideur take the riot in their stride and dance a gavotte, as if nothing serious had happened. There is a neat let-them-eat-cake cameo from Rosalind Plowright.
I am surprised Andrea Chenier is not performed more often.
Reviewer: Robert Tanitch